–

Hitachi Air Conditioner Error Code Tutorial Videos for Professionals

Learn to solve Hitachi error codes found on VRF and Residential air conditioning systems with our series of video tutorials, The Solvers, for HVAC technicians.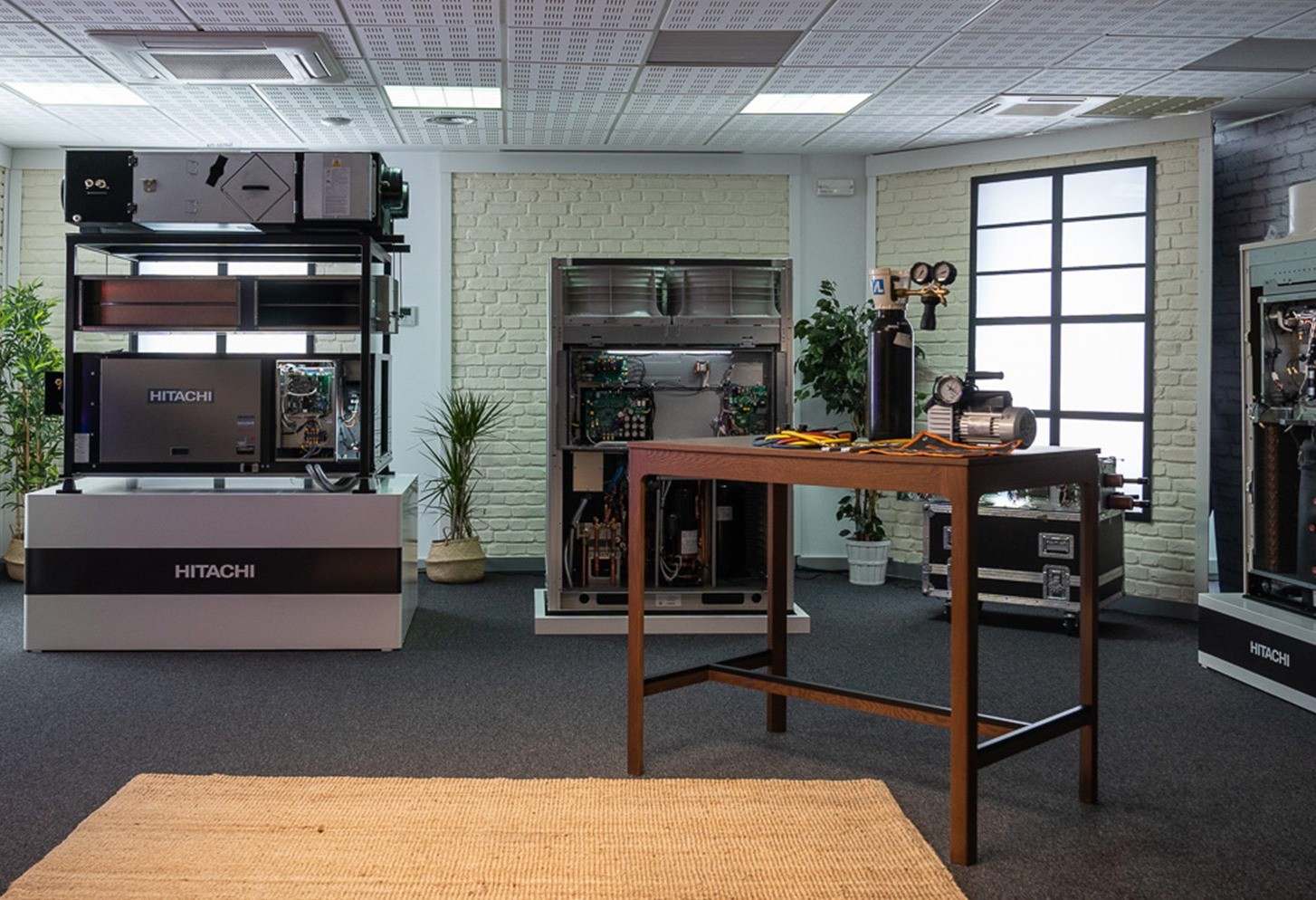 Learn the most efficient way to solve specific Hitachi Air Conditioner maintenance and service problems with our new season of video tutorials 'The Solvers'. This exclusive series has been created with HVAC technicians and servicemen in mind, to help them provide the best service possible when on the job.
In this article you will:
Understand the different steps that will help improve your knowledge of Hitachi Residential and Commercial Air Conditioners
Meet The Solvers once again in the second release of our video tutorial series
Learn about Season 2 of The Solvers and the topics covered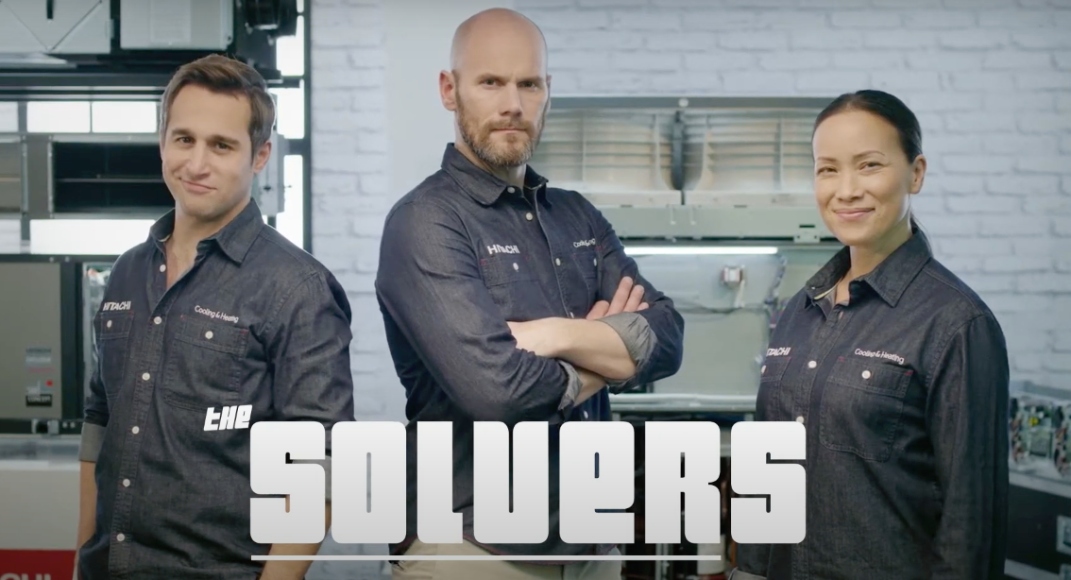 Nobody likes technical faults, especially when it's a matter of comfort and convenience but unfortunately, it is something that can't always be avoided. Today, homes and businesses rely on a rising amount of technology to support day-to-day activities, increasing the chance of technical issues. Luckily, many of these can be fixed by simply restarting the product without disrupting our experience or enjoyment for too long.


Turning our attention to air conditioning, these are built so that basic maintenance can be conducted by the operator:
Changing a filter to improve airflow
Inspecting ducts and general cleaning
Removing causes of clogging from around outdoor units
While these quick-fix solutions are to let the end-user improve comfort by themselves but there are issues that only a professional can identify and solve.
The use of climate control goes beyond our comfort and it is used by a multitude of services and trades where malfunctions implicate health risks or damage to business: healthcare facilities, laboratories, pharmacies, food processing and storage companies, enclosed commercial spaces… the list goes on. In order to facilitate the speed at which issues are identified and resolved, error codes are key.
But what are air conditioner error codes? Below, we explore the fundamentals of what they are and why we use them.
What are Error Codes?
Error codes indicate that a device, piece of equipment or machine has a problem within its system that needs attention. Generally, the more intricate the system is, the more particular the error codes are. In this case, we are referring to the error codes that Hitachi air conditioners produce when a technical fault is recognised by the equipment.
Air Conditioner error codes are a means of letting the technician know what the issue is with the equipment and explaining what the 'symptoms' are. If a technician had to diagnose the problem without any indication as to what could be causing it or to which part it is related, it would make the task difficult and time-consuming. So, not only does it make it easier for the technician to fix, but it also means that the client is able to continue using their air conditioner as swiftly and as safely as possible.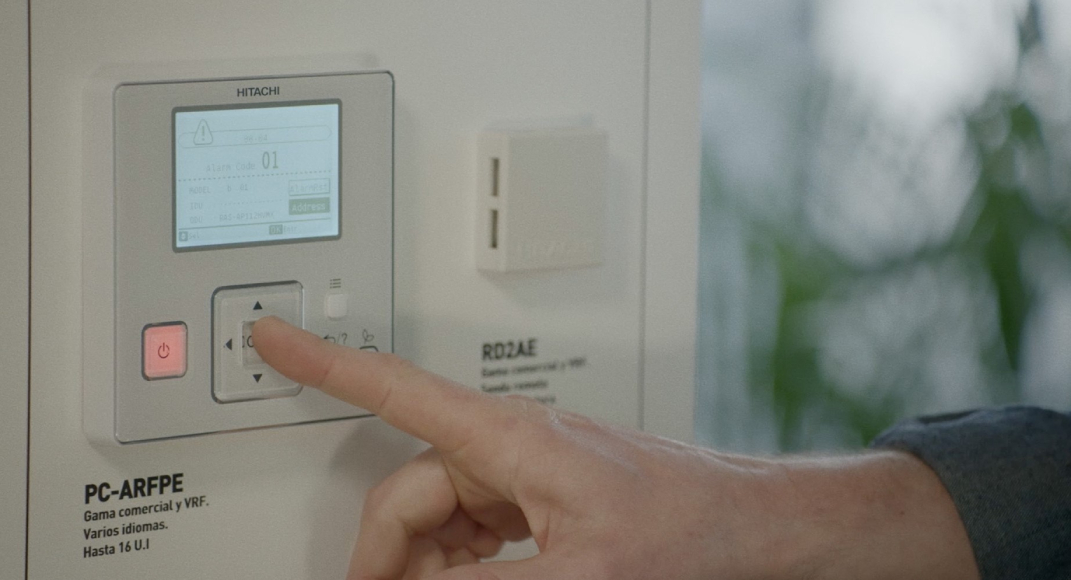 Once triggered by a fault in the system, error codes are easy to find on our Hitachi HVAC products. Indoor units display them on their control screen and outdoor units display their error codes on the panel which is located behind a detachable door.
What's more, is that our error code 'language' is used on all of our products within each range, and the majority of these codes are the same across different regions around the world.
Now, we want to make this 'language' as useful and as enjoyable as possible, which is why we enlisted The Solvers to help you, the technician, maintain your professionalism and enjoy what you're doing when on a job.
Introducing The Solvers Video Tutorials
Each episode of The Solvers focuses on one Hitachi Cooling & Heating air conditioner alarm code at a time, explaining what the code means, its possible causes, the tools needed to solve it, and the possible solutions available.


The essence of this series is to offer easy-to-follow air conditioner tutorials that help train professionals and encourage them to become even better at what they do. We also want to provide them with a new tool that makes their job easier, by minimising the need to carry extra instruction manuals when on the job.


As mentioned previously, The Solvers has been made exclusively for HVAC professionals, specifically for Installers, technical service, and maintenance teams that can be accessed and viewed 24 hours a day.


To walk you through the process, a team of specialists are on hand to show that it's easy to be professional and enjoy your work. Get to know John Trust, Amy Smart and Maz Snappy in our first episode.
Stay tuned to our YouTube channel #TheSolvers for new episodes!
You can also view The Solvers playlist right from our website:
For Season 1 of The Solvers, there are a total of seven videos, six of which are tutorials dedicated to individual error codes, including what to do in the case of an 08 alarm code (when the temperature of the compressors discharge is too high) and also how to solve a 31 alarm code (when the outdoor unit capacity is incompatible with the indoor unit capacity).
Season 2 of The Solvers Video Tutorials
In the new season, as well as talking about error codes and the commercial segment, The Solvers also talk us through what certain error codes mean on residential air conditioners and heat pumps.


For example, we get a chance to review all the steps that must be followed when installing a Hitachi residential air conditioner, including the tools required and the safety regulations that must be observed before starting. Sometimes at the end of an installation, the equipment can fail, which is why it is important to be aware of the different components with which Hitachi Residential Air Conditioners indicate potential risks of failure.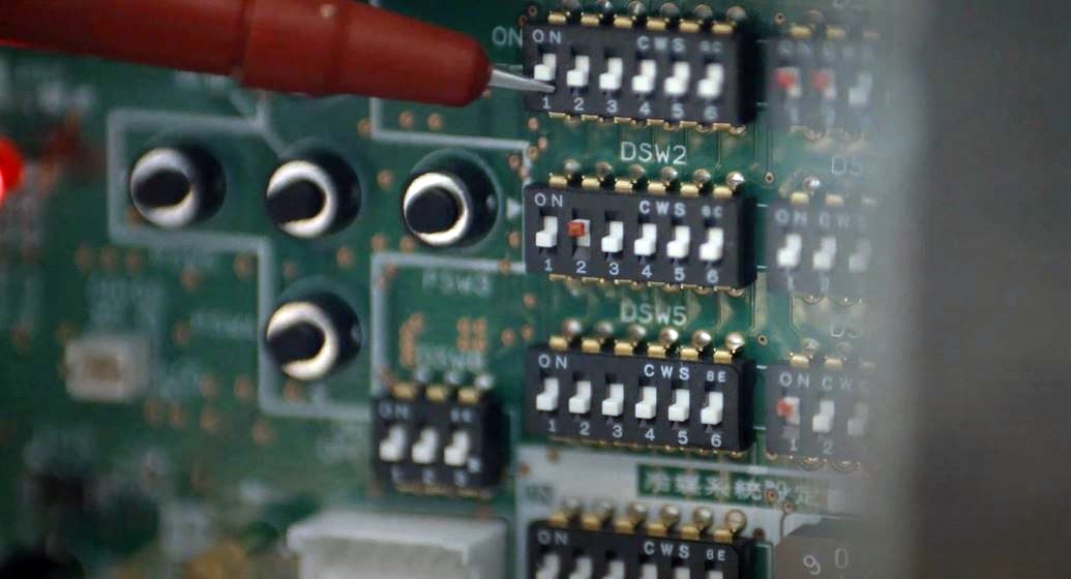 We then look at the different steps for the preparation of VRF equipment before the commissioning, which is essential for this kind of installation.



You can see the full playlist of The Solvers here, including season one and season two, and make sure you subscribe to our YouTube channel to receive notifications when new videos go live.
Training with Hitachi Cooling & Heating
The release of The Solvers video tutorials is part of our intention to offer you, our technicians and servicemen, the resources needed to support you professionally and increase work satisfaction. Moving forward, our aim is to continue building these resources by a means of becoming a partner in your ongoing learning process.
Be professional and enjoy your work!
ꟷ Hitachi Cooling & Heating Australia ꟷ