–

Commercial Ducted Split Systems

Hitachi's large capacity single split systems provide a simple and effective solution for commercial spaces.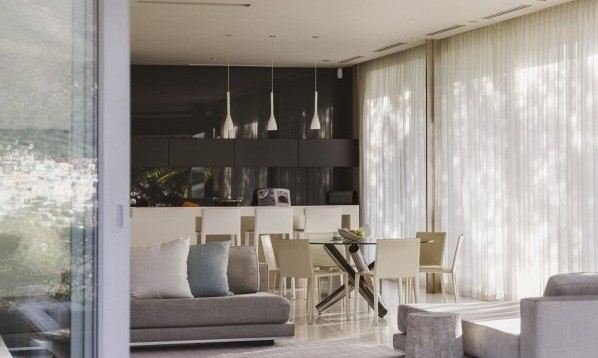 Split System Ducted Air Conditioning
Hitachi Cooling & Heating's inverter ducted systems with their ultimate technology and highest standards, allow you:
Improve the quality of the air you breathe
Interfere minimally with the decoration of your spaces
Maintain a comfortable atmosphere
Keep your home or business energy efficient
Enjoy the highest standard of performance
Our advanced systems make it easier to maintain a healthier indoor atmosphere, and intuitive climate control settings keep your home as comfortable as it is energy efficient.
Incorporating DC technology, our Hitachi Split Ducted range features inverter control and the ability to achieve superior operating efficiency. Ranging in Cooling capacity from 5kW to 16kW the range delivers the level of comfort, convenience, and absolute reliability that you've come to expect from Hitachi.
Featuring a lightweight, compact design, our zone ducted one-to-one HVAC systems are the ideal option when installation spaces are tight and challenging.
The perfect solution for homes, offices, shops, and restaurants, Hitachi Inverter Split Ducted systems boast the power and features to ensure you receive efficient air conditioning.
All Hitachi Cooling & Heating ducted air conditioning units and systems are built to the highest standards to minimise any inconveniences, so nothing stops you from enjoying the ideal indoor climate throughout the year.