–

Advanced Colour Wired Controller
Wall Mounted Room Controller
–

Advanced Colour Wired Controller
Wall Mounted Room Controller
With an award-winning ergonomic design, the Advanced Colour Controller is the most complete controller of its kind, enabling thorough customisation of indoor comfort. Professionals can also benefit from faster equipment configuration via the airCloud Tap mobile app, which allows installation & commissioning settings to be programmed from their smartphones using NFC technology.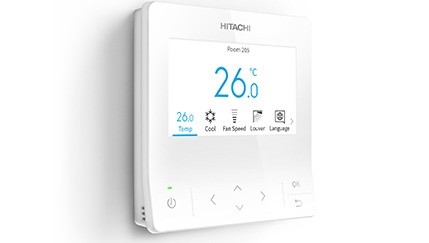 –

Simplicity with style

Combining the best of form and function, this premium room controller is the recipient of numerous design awards including IF Design Award, RedDot winner, European Design Award, Australia Good Design, USA Good Design Award.

The curved control surface helps to avoid accidentally double-tapping buttons.

The pearl-white casing offers a premium look, designed to blend into any indoor environment.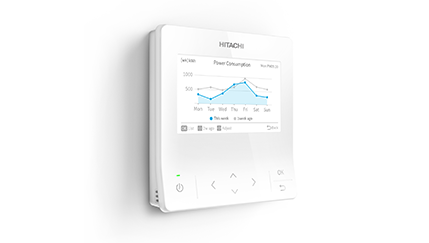 –

Easy Energy Savings

New and improved scheduling options facilitate the planning of air conditioning based on the building's business hours.

Energy-saving modes can be easily scheduled to prevent usage during peak hours and visual graphs display the indoor unit's energy consumption to help users improve efficiency.

* Not available on 1-1 ducted systems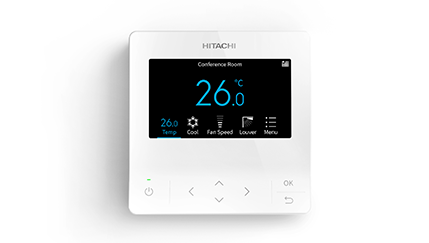 –

Light and dark

The screen theme can be changed from light and dark according to the location and desired look.
The wired controller backlight off time can be set in the "Display Adjustment" screen.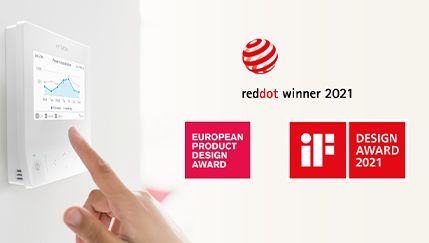 –

Award-winning design

Thanks to its sleek & modern design, the Advanced Color controller received a

Red Dot Award

and an iF Design Award, both honouring the product's mix of high aesthetics and intuitive design.

The curved front panel creates an extra touch of elegance and is convenient for users when accessing the buttons. It also received a

2020 European Product Design Award

.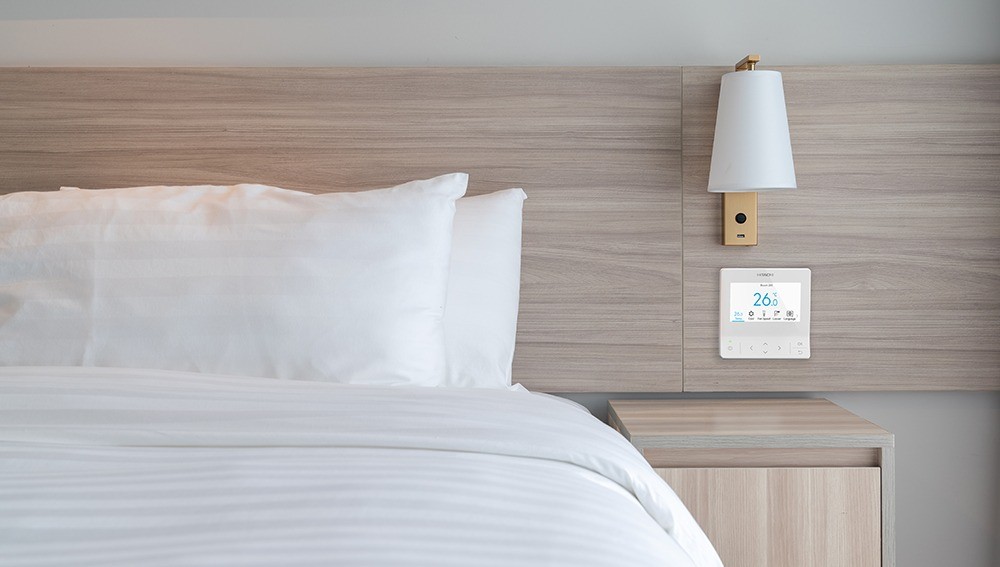 –

Ideal for Hotels

Hotel mode enables instant access to the functions demanded most by hotel guests. After guests check out, housekeeping can reset the controller in one touch.

Hotel setback allows interlocking with hotel key cards. When the room is vacant, the indoor unit switches to a selected energy-saving setback temperature, ensuring the room remains at a comfortable temperature when unoccupied.

Special Hotel display mode: Direct access to the most essential settings demanded by short-term guests

• Operates in 6 languages: English, Chinese (Simplified/Traditional), Japanese, French, Spanish, Portuguese

• Can be set as ºC or ºF to suit needs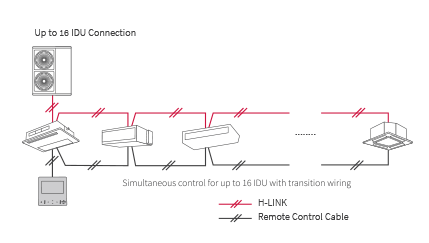 –

Up to 16 indoor units (with the same wired remote controller)

Simultaneous control for up to 16 indoor units with transition wiring (applicable to VRF systems only).

Ideal for indoor units with motion sensor features. Active intelligent comfort features connected to your indoor unit's motion sensor


–

Near-field communication (NFC) contactless-enabled system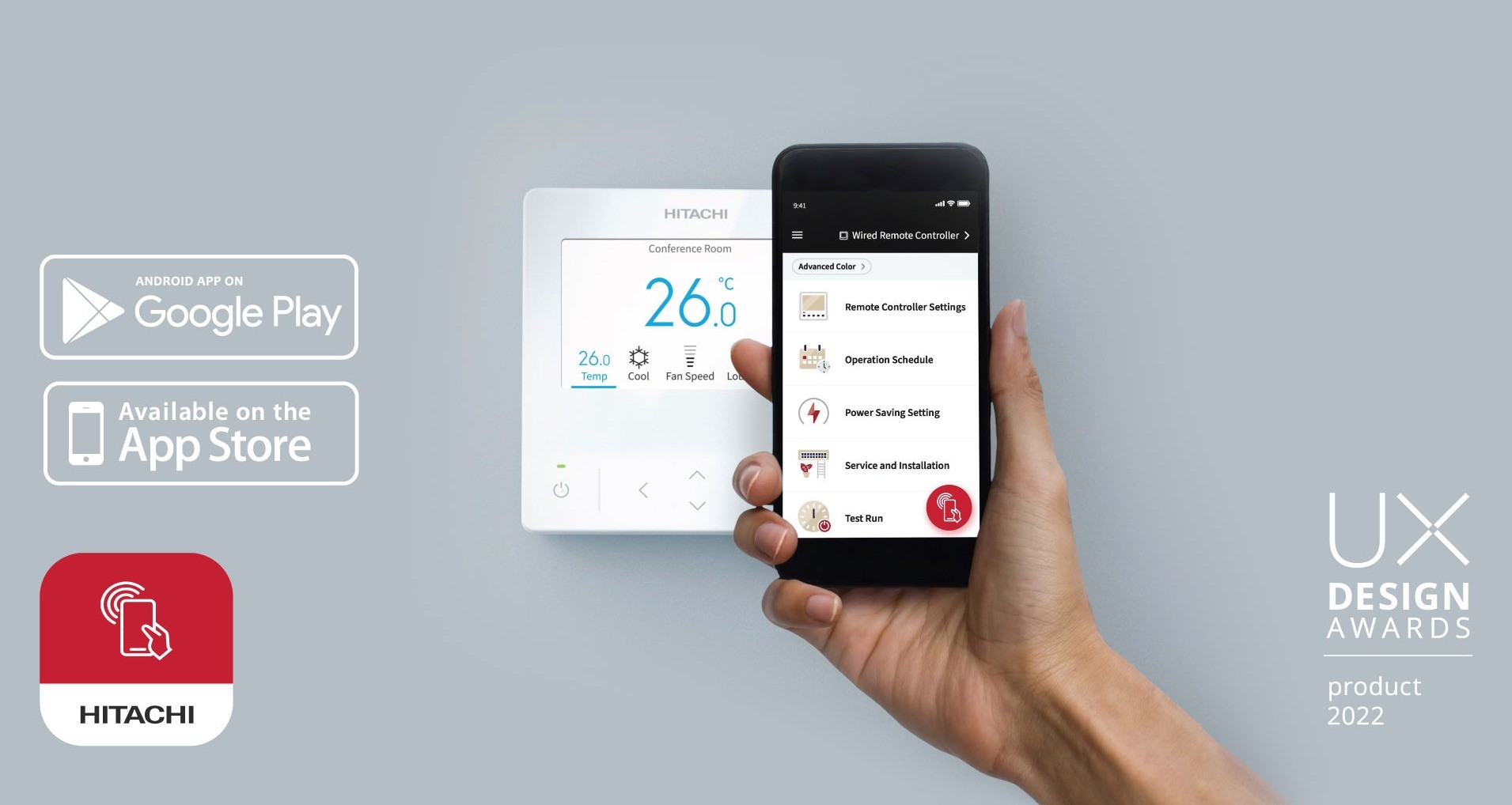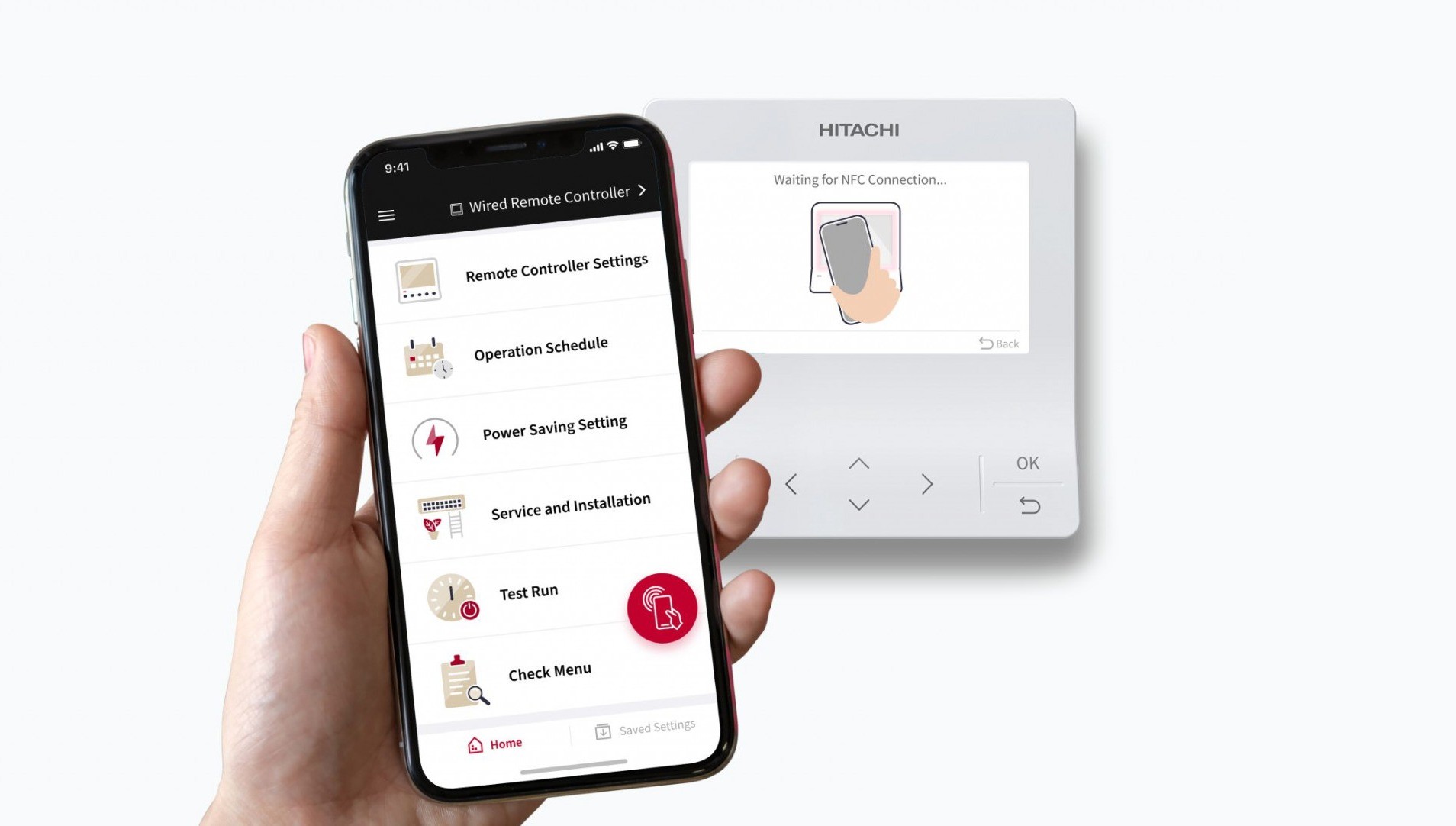 –

Save Commissioning and servicing time with airCloud Tap

The Advanced Color Controller comes with in-built NFC technology, to streamline your workflow using the airCloud Tap smartphone app.

Save your control setting preferences inside the app to quickly apply them again later. A simple tap is all it takes to copy, paste and apply your saved settings.

This is particularly useful for multiple zones with similar needs, e.g. hotel guestrooms, office meeting rooms, units, etc. Users can specify all the settings for one zone, save them, and then apply these settings to other zones in one tap.

Click here to learn more about airCloud Tap
–

Documentation

Manuals, brochures and other product literature. If you need any more information, please get in touch.