–

Multi Head Split Systems

Our range is designed to provide homes and small to medium businesses with reliable multi split solutions that excel in comfort and efficiency.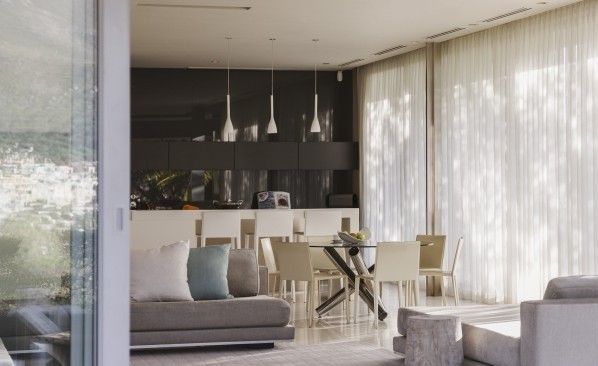 Multi head air conditioners to create welcoming environments
Whether it's for the home or business, comfort is one of the keys to success, and you can rely on our years of experience to give you the best. Our commercial range helps you create a welcoming environment in which occupants are comfortable and at ease, and provides the optimal indoor temperature regardless of the outdoor climate without increasing running costs.
Each business requires a system tailored to its needs. That's why our multi-zone air conditioning solutions are flexible, from the selection of indoor type and outdoor unit capacity right through to installation possibilities to suit your building and business best. The easy-to-use controllers of our commercial air conditioning systems let you operate and manage your climate to benefit both customers and colleagues, as well as energy usage.
The lack of space that many businesses encounter today means that multi split systems are often limited. We've solved that issue with a range of compact outdoor units that are reliable and offer design flexibility that means they are easily integrated into all types of spaces and architecture.
Smart and compact, our outdoor units use cutting-edge technology combined with performance features like the Dual PCB system* to provide high-performance climate control that is efficient and that can self-diagnose, resulting in more effective maintenance.
Our residential and commercial air conditioning range is built to deliver adaptable solutions that offer the highest standard of Hitachi Cooling & Heating performance toeither residential, retail, restaurants, hotels, commercial offices, and more.
–
Find your Hitachi Cooling & Heating multi split air conditioner
–

Multihead aircon for Homes and Commercial Spaces

A Multi-Head Split System is an ideal solution for homes and small offices where climate control is needed for multiple spaces.

With over 80 years of experience, we are confident that our range of cooling and heating solutions provides households and businesses with the leading climate control technology to create and maintain the perfect indoor environment. Meeting the evolving requirements of our clients means that we are constantly innovating our systems, resulting in a collection of elegant and efficient options that are designed to adapt to you and the spaces that they inhabit. We cater to all types of projects and offer an extensive range of solutions so that you can find the system right for the job.

To browse our ranges of residential and commercial solutions, click here, and if you're interested in receiving more information from a professional installer, locate your nearest one using our Dealer Finder.