–

Central Station

Centralised controllers for your Hitachi commercial air conditioner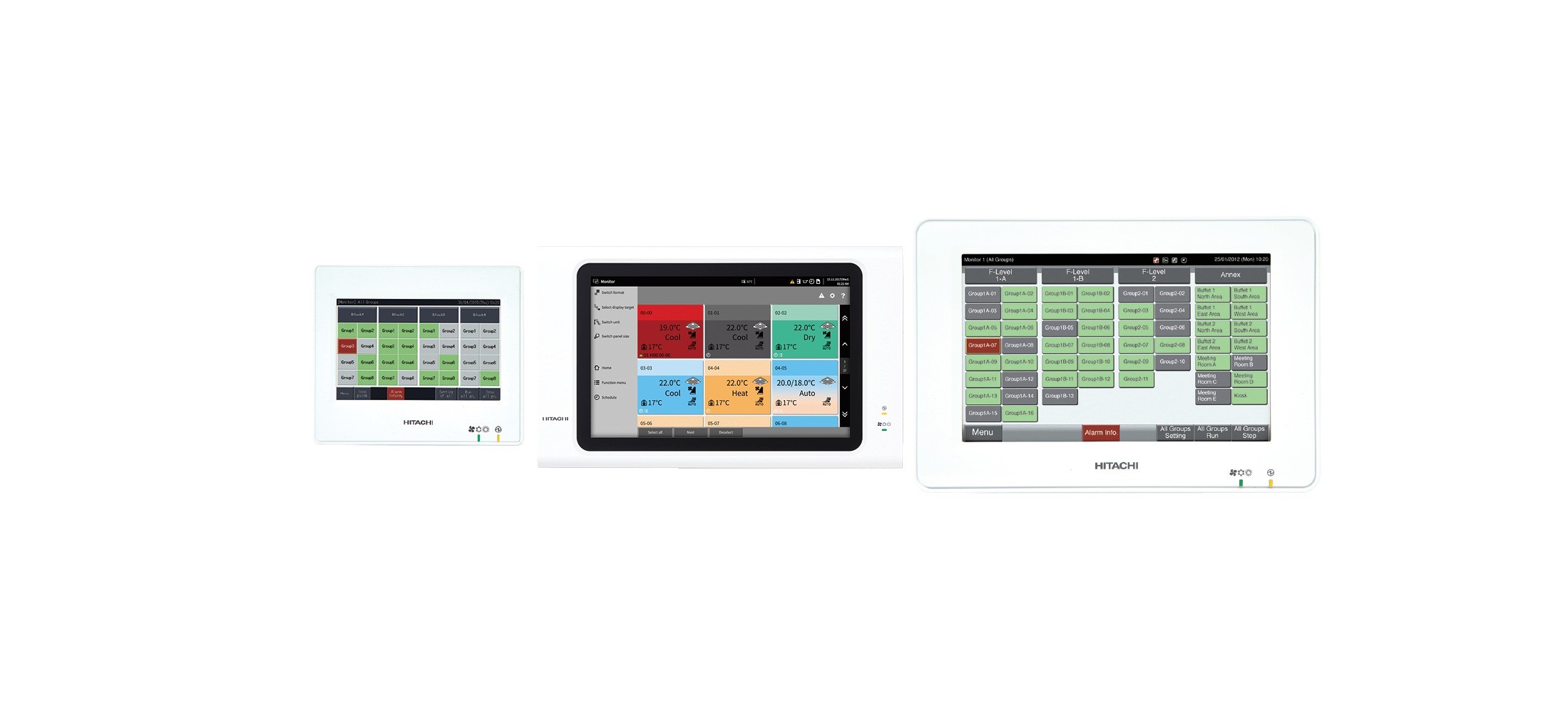 Centralised controllers for your Hitachi commercial air conditioner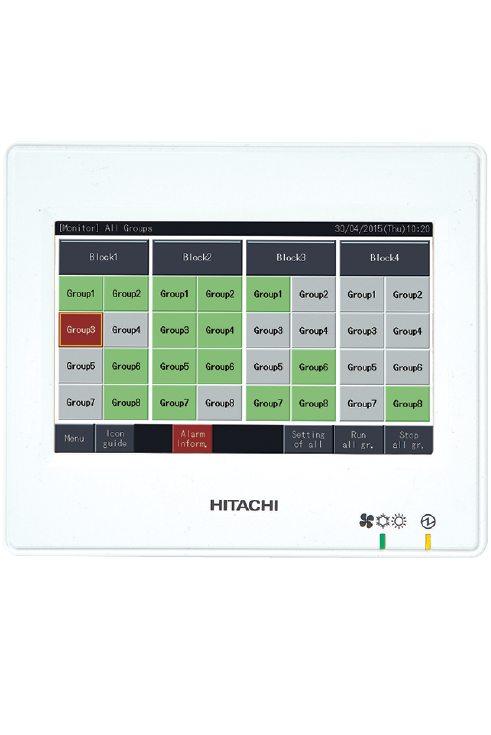 –

Central Station Mini (PSC-A32MN)

Ideal for Small scale buildings

The most compact model available within our range of touch panel centralised controllers. Its down-to-detail control functionalities provide energy-efficient features for better monitoring including: Weekly Scheduling and Accumulated Work Hours.

Up to 32 remote-controlled groups and up to 160 indoor units can be connected to a single air-conditioning system.


Central Station Mini is suitable for the following environments:
► Office/Business
► Retail
► Hospital/Medical
► Educational Facilities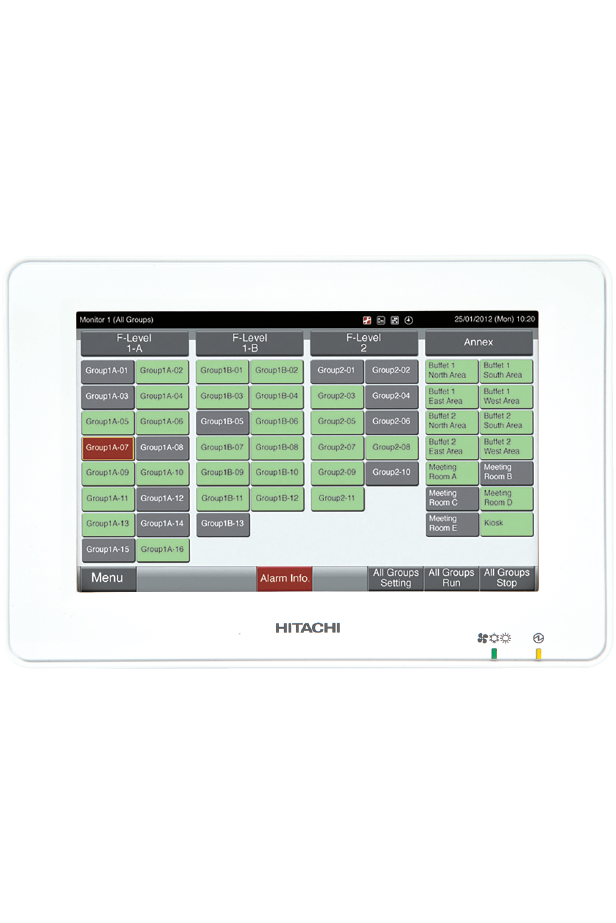 –

Central Station EZ (PSC-A64GT)

The perfect solution for Medium scale buildings

Easy intuitive operations using an 8.5" colour touch panel, the Central Station EX can ensure up to 64 remote-controlled groups and up to 160 indoor units can be connected to a single air conditioning system.

Control functions include Weekly Scheduling, Accumulated Work Hours, helping you save energy.

Accumulated operation-time visualisation supports Energy Saving Management. Up to 10 actions a day per RC groups can be set as available using the auto switch-off timer.

Central Station EZ is suitable for the following environments:
► Office/Business
► Hotels/Accommodation
► Hospital/Medical
► Aged Care Facilities
► Educational Institutions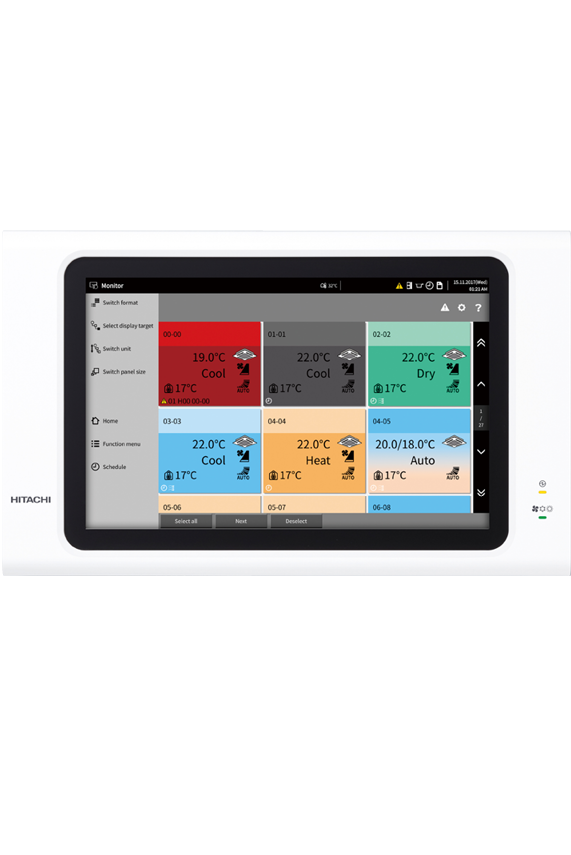 –

Central Station EX (PSC-A128EX)

Ideal for large scale buildings such as hotels, educational facilities, or hospitals, the Central Station EX features a highly intuitive and functional 12.1-inch wide, wall-mountable colourful LCD screen.

Control up to 2,560 indoor units with our proprietary H-LINK system with 15 Extension Adapters (PSC-AD128EX).

► User-friendly and simple interface
► Increased Energy Saving And Quicker Management
► Improved Schedule Setting
► Intuitive Interface For Better Monitoring


Central Station EX is suitable for the following environments:
► Offices/Business
► Hotels/Accommodation
► Hospital/Medical
► Educational Institutions
–

What is H-Link?

H-LINK is a Hitachi original communication system that is used as a gateway to control multiple Hitachi outdoor and indoor units,

airCloud Pro

and Central Station controllers from one control point.

Its use assists installers and service engineers by simplifying commissioning and service maintenance. For building owners and occupants, it provides outstanding versatility enabling the connection of various types of central control options, enabling better system management.

Our proprietary high-performance communication system enables the connection of control wiring between indoor and outdoor units, and between a centralised control system and indoor/outdoor units across two or more refrigerant systems.
–

Documentation

Manuals, brochures and other product literature. If you need any more information, please get in touch.