Stop the causes of AC odors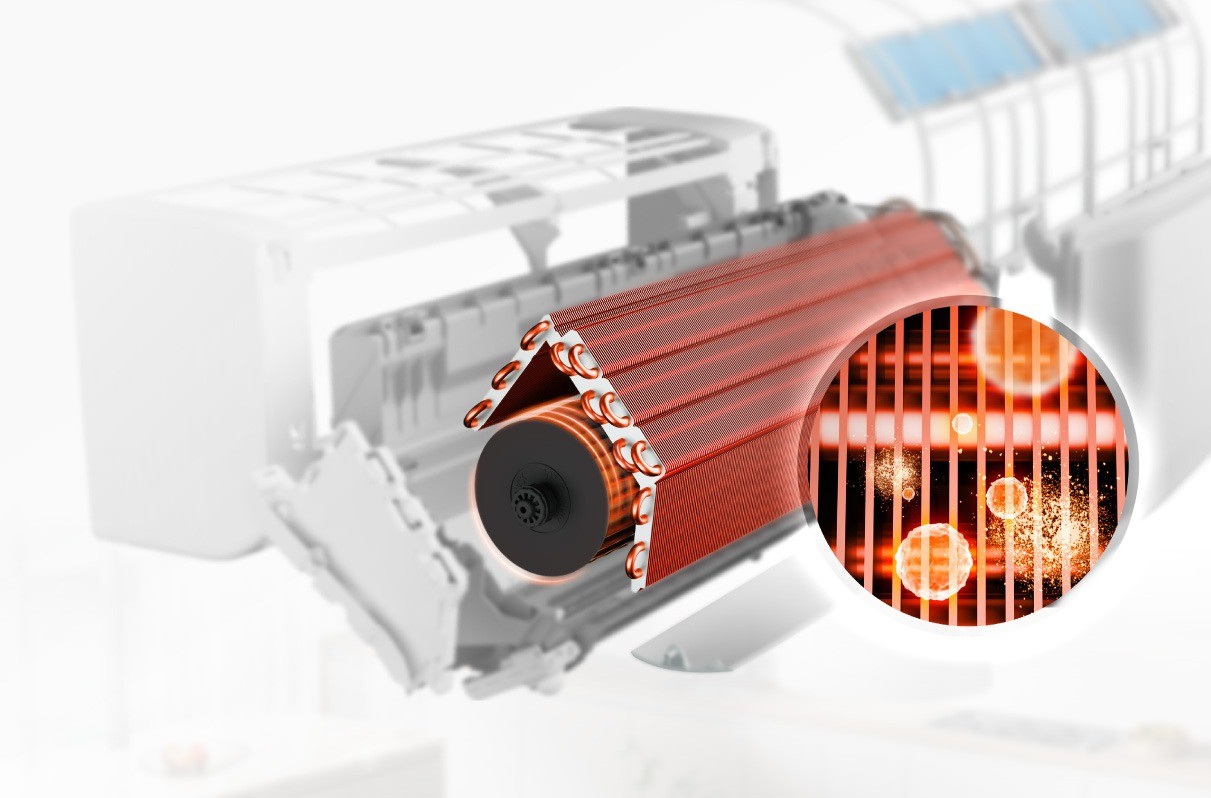 Whenever your air conditioner is switched off, the mold guard function automatically blows slightly warm air* through its internal components to dry them. This prevent the formation of mold, which is the primary cause of bad odors from air conditioners.
Air conditioners users can enable/disable the mold guard functionality with their remote controller.
*Soft heating is only for heat pump type air conditioners. For cooling-only air conditioners, components drying does not include soft heating