–

VRF - Modular Side Flow

Assure comfort and preserve building aesthetics with this unique solution that merges Topflow VRF technology into a 40% smaller footprint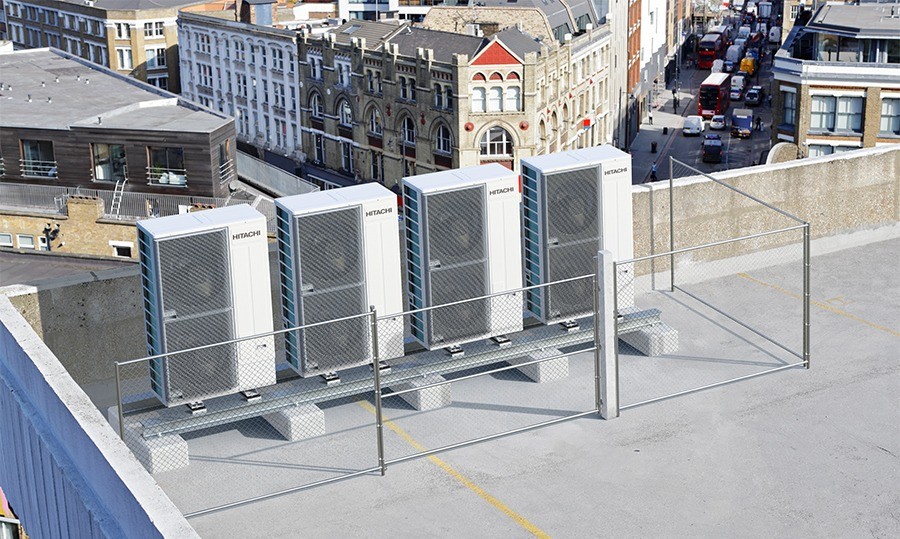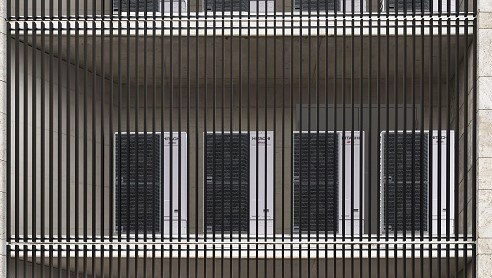 –

Experience our Modular Side Flow VRF SystemExperience our Modular Side Flow VRF

A Modular Side Flow VRF system enables great benefits for industry professionals and business decision makers.

For HVAC Pros & Architects:

- Flexible installation options for limited roof space.

- Minimal visual impact with maintenance ease.

- Achieve sustainability goals with high energy efficiency.

For Business Decision Makers:

- Centralized control in smaller spaces.

- Optimize costs without compromising efficiency.

- Reduce carbon footprint, create space for green installations.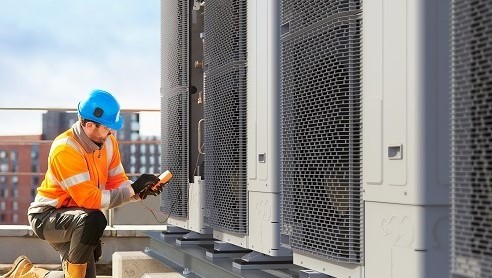 –

任何建築物的緊湊,高效和多功能的VRF解決方案

體驗我們緊湊的模塊化VRF系統的功能,以在任何建築物中可靠,高效且靈活的冷卻和加熱解決方案。

-40%較小的佔地面積,但能節能。
- 解鎖緊湊型的新放置可能性。
- 支持低碳和淨零建築物。
- 為太陽能電池板等可再生能源創建空間。
- 可靠的系統最高72HP容量。
- 更便宜,更易於安裝和維護。
- 各種室內單位選項。
- 集成熱水。
- 在極端氣候下可靠的操作。
- 可用的房間和集中控制選項。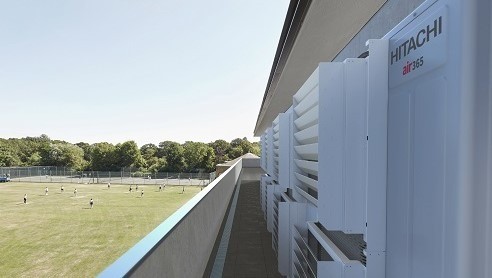 –

世界上第一個緊湊的模塊化VRF系統

使用世界上第一緊湊型足跡模塊化VRF系統構建高達72HP容量的系統。有40年的經驗開發VRF系統,模塊化側流室外單元具有新的製冷劑路徑和熱交換器設計,以在非常緊湊的單元中實現高效率。
與Hitachi的最高流量VRF相同,我們的出色直接容量控制技術SmoothDrive 2.0嵌入了模塊化側流VRF室外單元中,以監視精確的溫度並控制滾動壓縮機頻率,以減少壓縮機在零件負載條件下開/關。在監管能源效率評級不考慮的零件負載條件下,SmoothDrive 2.0的能源效率高達39%。

<測試條件>(冷卻運行時,負載率:約33%)無SmoothDrive; 平均功耗 2.46kW / 帶 SmoothDrive; 平均功耗1.49kW。 VRF ODU:(RAS-AP280DG3 = RAS-10FSNS) & VRF IDU:4 路卡式室內機 (RCI-AP140K5 = RCI-5.0FSRP) & 室內機入口溫度:27°C(幹球溫度)/19°C( 濕球)風量"高"環境溫度:23°C(幹球)/室內機和室外機之間的配管長度:15m/測試地點:關西電力(供電公司)環境測試設施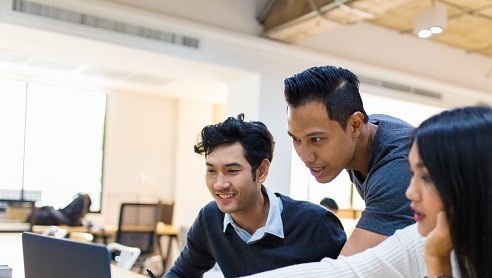 –

增強您的福祉和舒適感

通過我們緊湊的模塊化VRF系統來提升室內環境,從傳統的側面流VRF解決方案中提供了增強的舒適度。

首先,它可以將自己沉浸在一個全面的解決方案中,該解決方案與我們的通風系統無縫集成,包括外部空氣工藝單元。

另外,該解決方案通過Virosense Z Filter(例如Virosense Z Filter)將您的室內空氣質量電視為新的高度,從而為4向盒式盒子提供了令人印象深刻的99.9%SARS-COV-2。知道我們的可選的電離器套件用於導管室內單元非常有效,以防止SARS-COV-2,以及各種各樣的病毒和細菌,這是非常有效的。

但是,我們從不妥協您的舒適感。我們的系統自豪地保留了諸如人群義的突出特徵,確保寧靜和誘人的氛圍。使用我們的腳部工作功能踏上溫暖的地板,將您包裹在一個終極舒適和福祉的世界中。

<測試條件>(在冷卻操作時,負載因子:約33%)沒有平滑驅動器;平均功耗為2.46kW /帶SmoothDrive;平均功耗1.49kW。 VRF ODU :( RAS-AP280DG3 = RAS-10FSNS)&VRF IDU:4路盒式室內單元(RCI-AP140K5 = RCI-5.0FSRP)和室內單位入口溫度:27°C(27°C(DRY BULB) / 19°C)濕燈泡)空氣體積時的環境溫度"高":23°C(幹燈泡) /室內單元和室外單元之間的管道長度:15m /測試位置:Kansai Denryoku(電源公司)的環境測試設施