–

airCloud Home

Smarter air from anywhere. Use wifi to gain complete control of your air conditioner.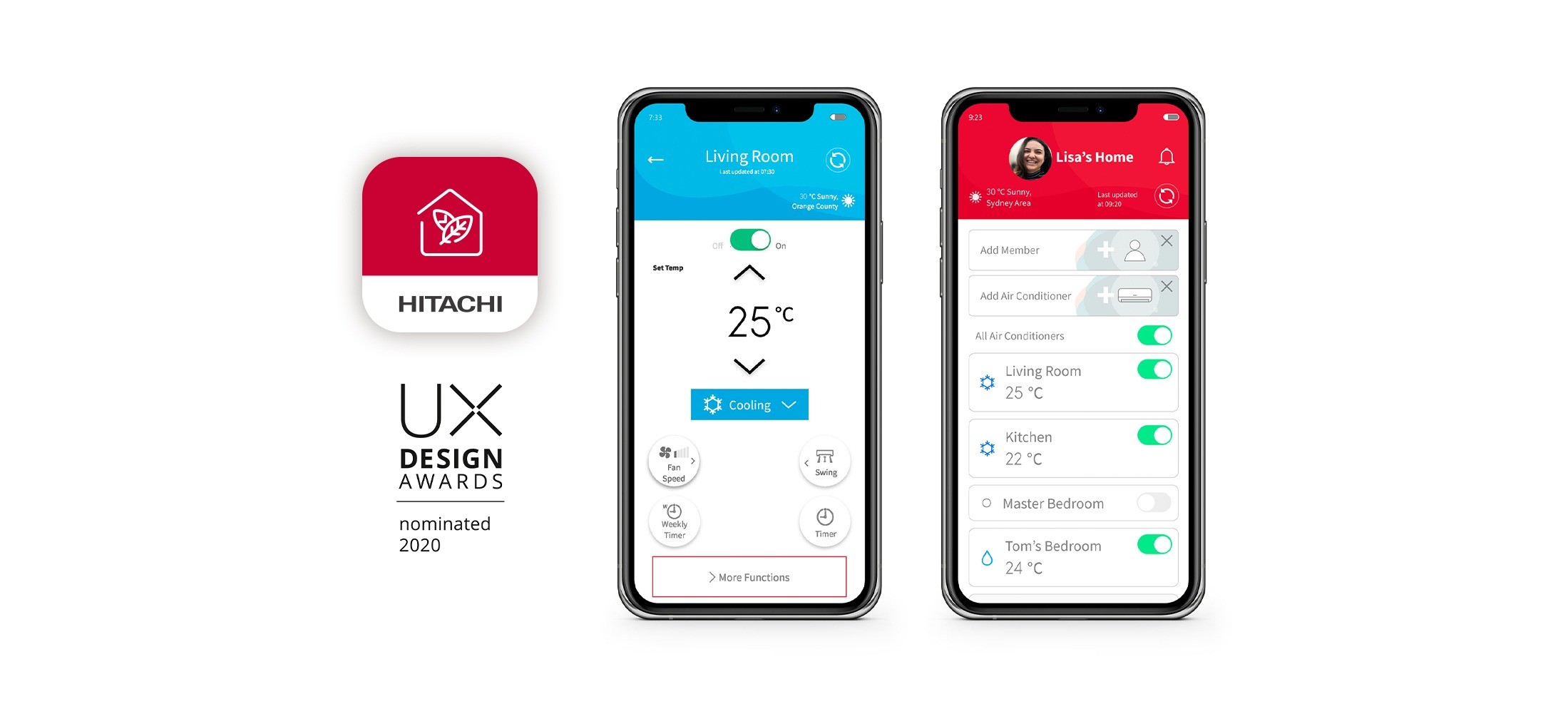 airCloud Home is our intuitive app that uses wifi and lets you control your AC unit with your smart device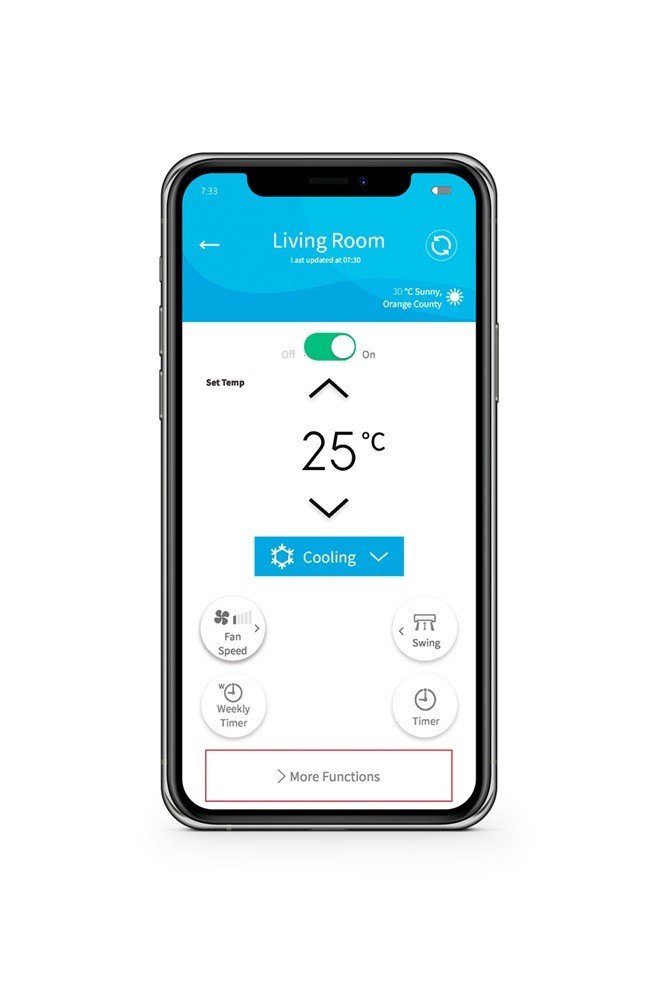 –

Air that's connected

Take control of your air conditioner with airCloud Home, letting you operate, program and monitor your air conditioning with one touch even when you're away from home.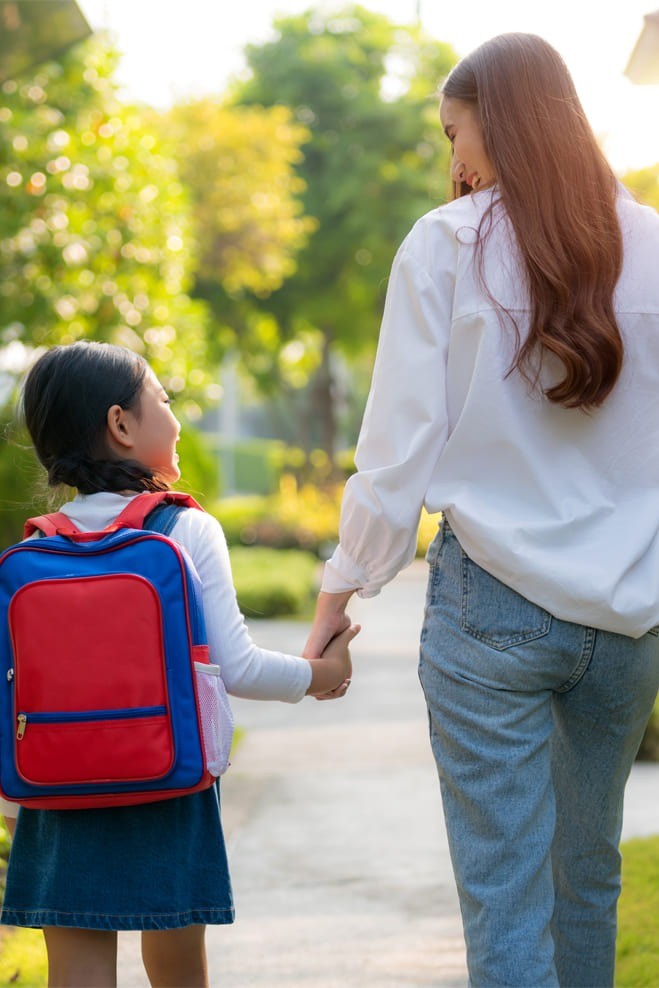 –

Smart-Fence: automated comfort as you come and go

"Link your air conditioner to your phone's location to unlock the benefits of Smart-Fence.

Arriving Home: Welcoming atmosphere - Your air conditioner will automatically turn on, creating a comfortable indoor climate for when you step inside.

Leaving Home: Effortless energy savings – When you leave your home, your air conditioner will stop or switch to a more economic preset temperature for optimal energy efficiency. "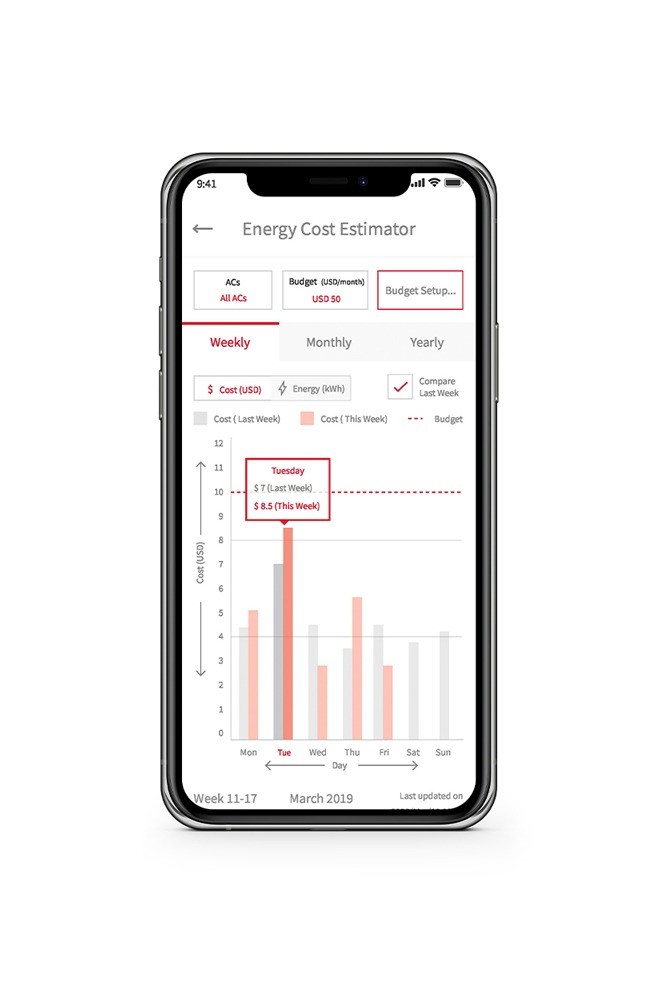 –

Easy management of your energy consumption

The energy cost estimator has multiple functionalities that give you total control on your air conditioning's energy expenses.

Track your energy usage history. Focus on different periods or one specific air conditioner.

Convert consumption into cost estimators based on your utility bills. You can add the pricing of peak and off-peak energy pricing to airCloud Home for better estimations.

Enter your monthly budget and receive alerts when your estimated consumption approaches the predetermined limit.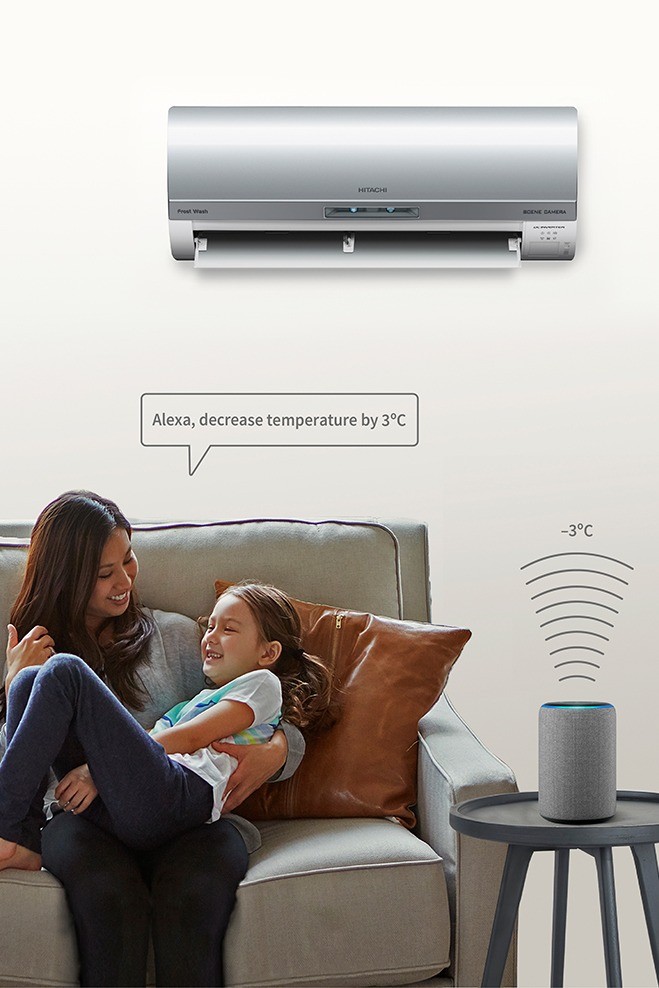 –

Voice command for your air conditioner!

"Google Assistant(1) and Amazon Echo(2) are compatible with airCloud Home. Using your air conditioner has never been so easy.

Amazon Echo: English, French, Italian, Spanish, German
Google Home: English, French, Italian, Spanish, German, Portuguese-BR, Dutch, Danish, Swedish, Thai, Chinese (Traditional), Indonesian "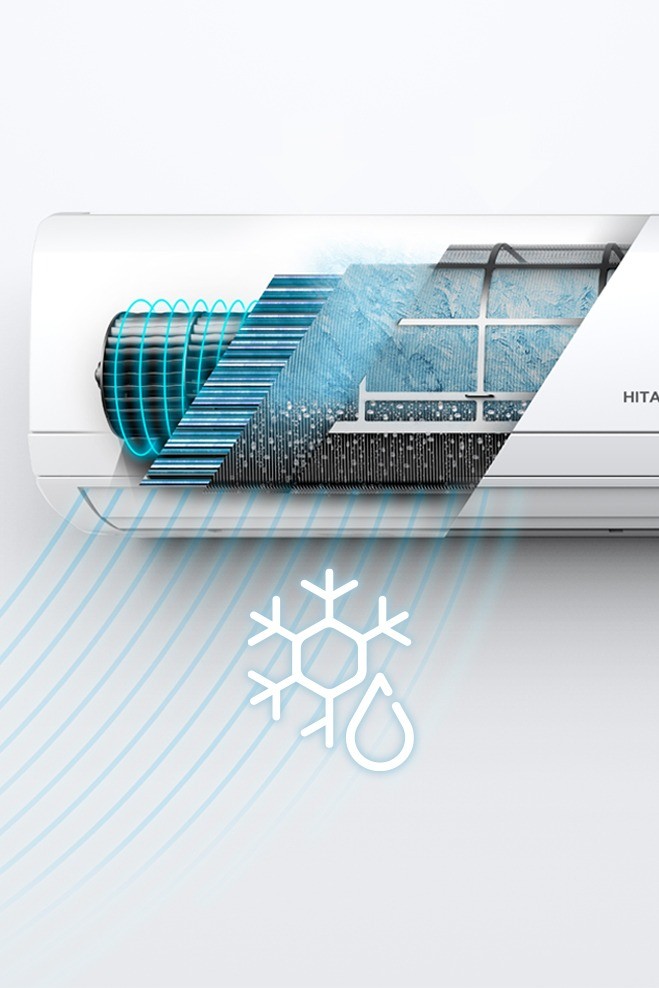 –

Unlock the power of FrostWash 

"With airCloud Home, you can activate the FrostWash self-cleaning function while you're away, helping maintain your indoor air quality.

Click here to learn more about this Hitachi exclusive technology. "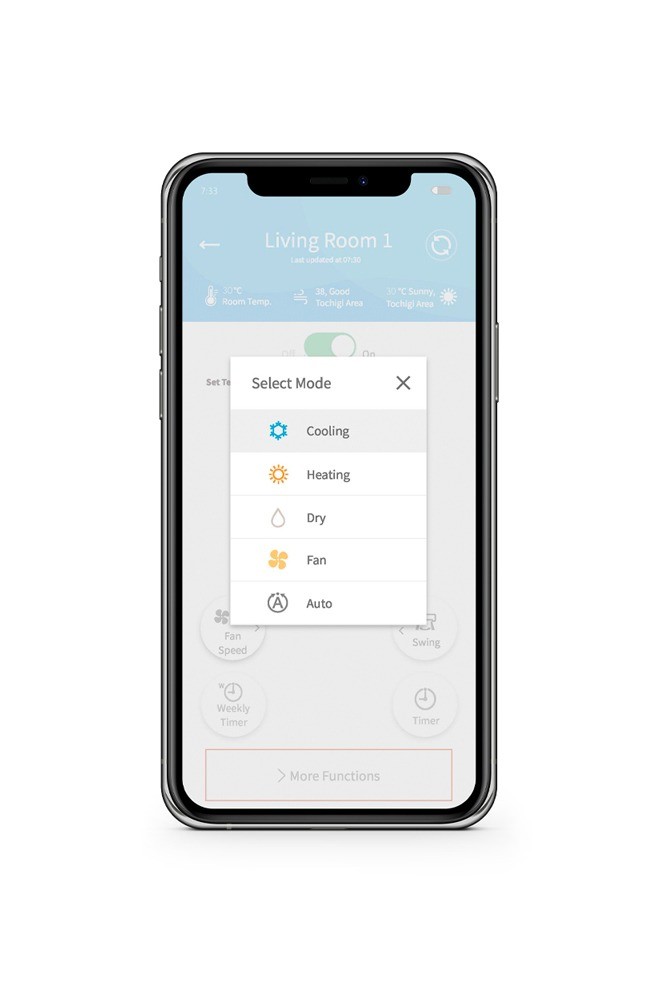 –

 Intuitive interface for enhanced comfort  

"Other functions available with the airCloud Home app

• Selection of operation modes, set temperature, fan speed and louver swing
• 24hours timer & weekly timer
• 21 languages available
• "turn off all air conditioners" shortcut
• Optional restrictions for new users
• Air conditioner maintenance alarm code display

*available mode selection varies per air conditioner model "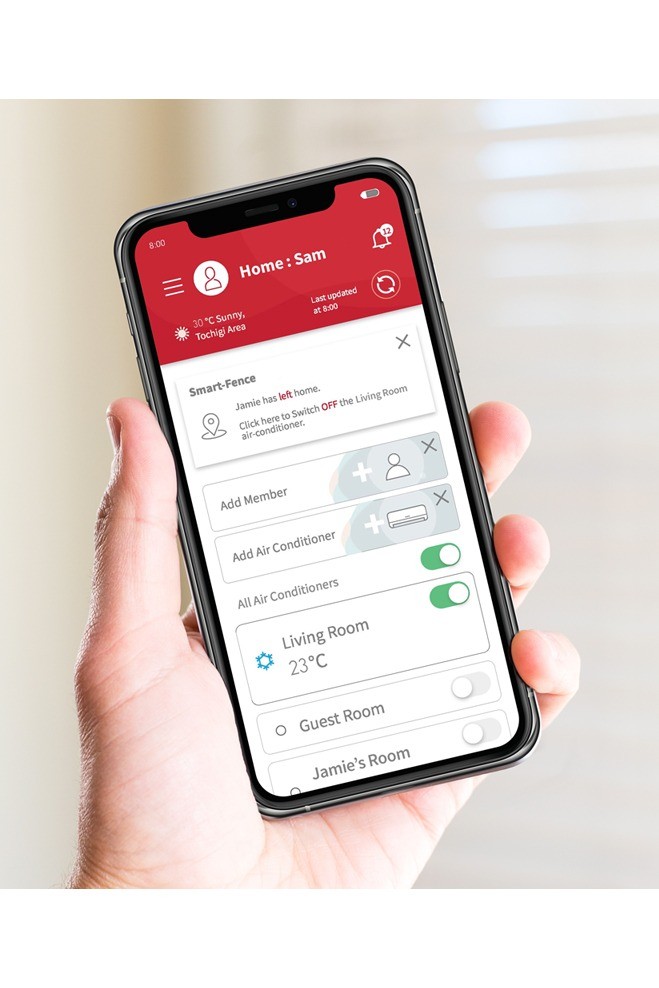 –

Extensive connection capacity  

You can register multiple homes to airCloud Home and control an unlimited number of Hitachi air conditioners. Make sure your friends and family can access the air conditioners, too, by adding up to 20 users per unit.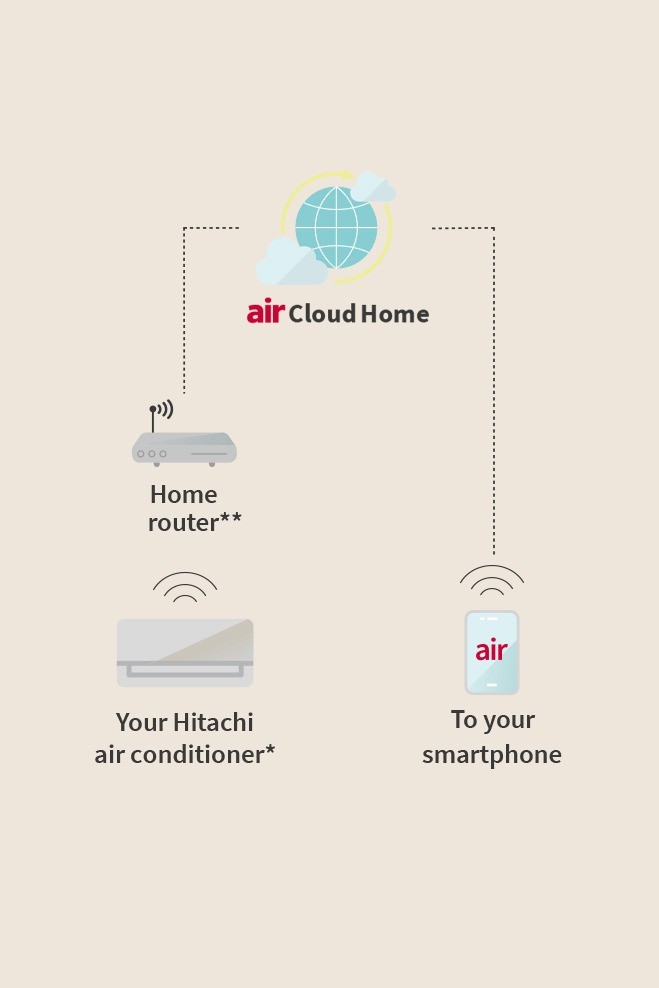 –

How it works

airCloud Home uses your wifi router to connect to the cloud and link your air conditioner to your smart phone or tablet. The simple configuration process is supported with clear step-by-step instructions but air conditioner pairing can also be achieved using the QR code.
–

Plug-and-play Adapter to connect to the cloud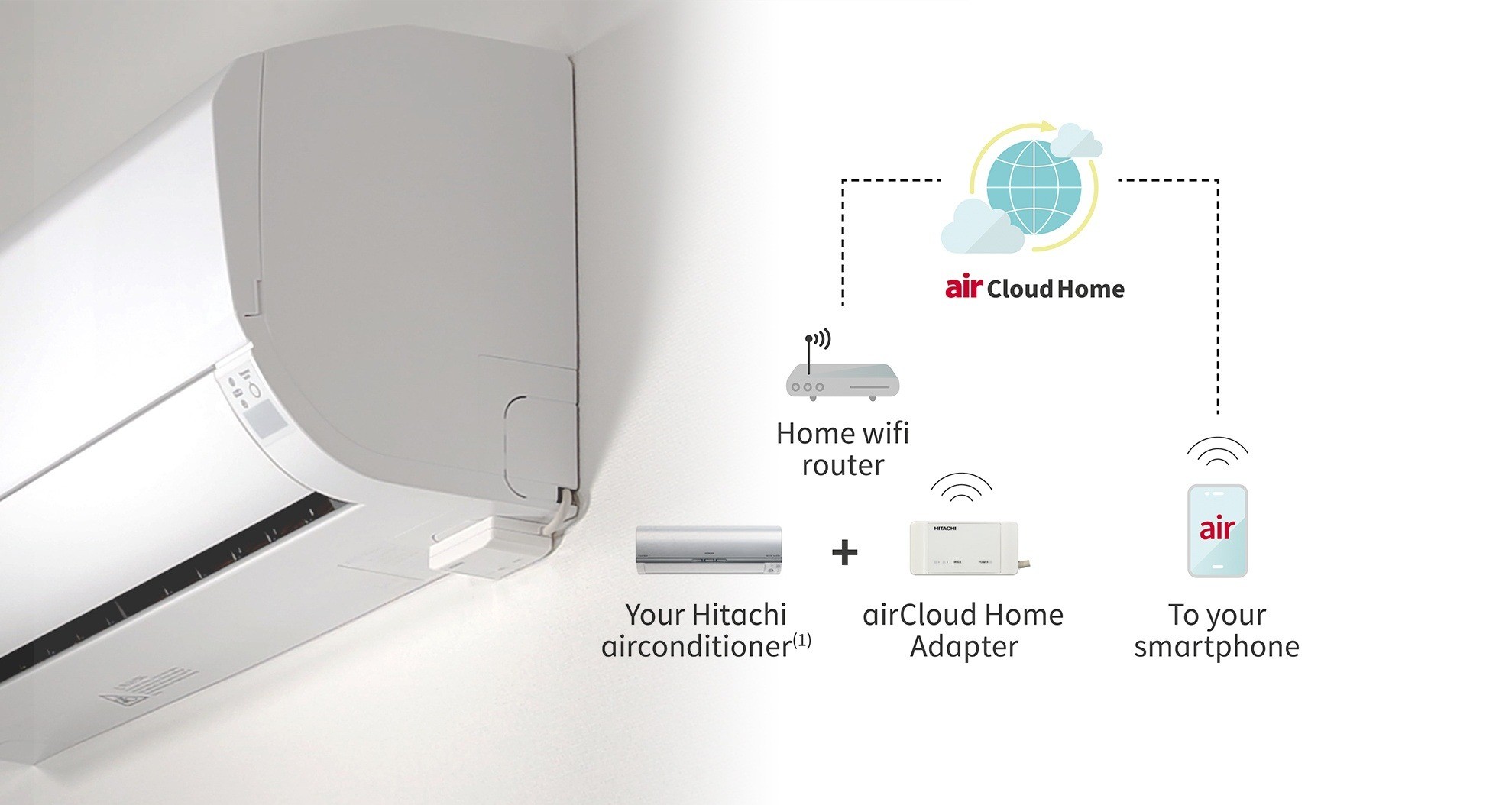 –

文獻資料

使用手冊,小冊子和其他產品資料。 如果您需要更多資訊,請與我們聯繫。