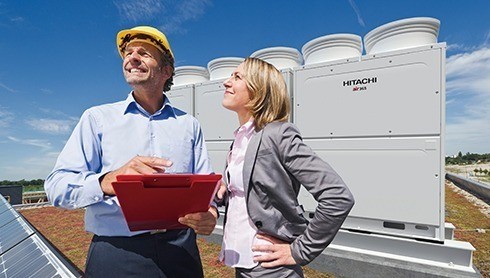 –

Best in class HVAC efficiency


Offers significant improvements in energy consumption thanks to the high Cooling EER up to 5.40 & SmoothDrive technology which helps to reduce running costs during part-load operation. This can lead to reduced CO2 emissions for customers as well.


(Original) SmoothDrive 2.0 confirmed for 39% less energy-consumption at 33% part load operation.


Uses 10% less refrigerant in average


Demand Response Enabling Device (DRED) support through both remote controller & centralized controller


Reduce energy consumption and carbon footprint by 47%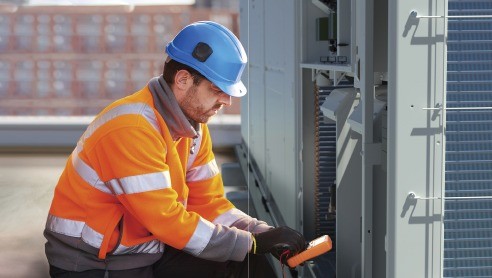 –

VRF that is easy to work with

A complete solution that saves time and money at every stage of your project, from Design to Maintenance.
Our complete ecosystem of indoor & outdoor units, smart apps and hardware features work together as a complete solution.


[Design] User fewer ODUs with single unit capacity up to 30HP and 200% IDU connection capacity


[Install] (Original) Up to 4X faster configuration of units with airCloud Tap


[Operate] Easy monitoring by airCloud Pro anytime anywhere


[Maintain] (Original) Fast access to error data by using airCloud Tap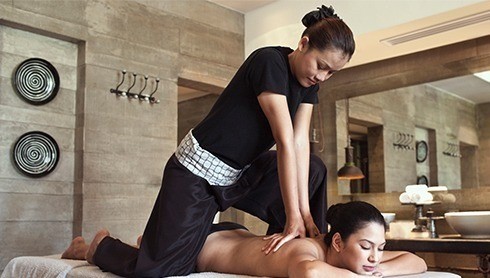 –

Seamless comfort

Seamless comfort for building occupants, anywhere, anytime. Solves common problems of HVAC solutions including unstable temperatures, cold or hot drafts, direct air, hot and cold rooms during season changes, and more.


(Original) Constant indoor temperature even during part-load operation with SmoothDrive 2.0


Original & leading-edge technology including GentleCool and CrowdSense, for enhanced occupant comfort


Neighborhood-friendly outdoor unit with 3dB(A) lower noise output in average by Night Shift Mode in average


Purifying your indoor air with our affordable IAQ solutions including ViroSense filters and the Aqtiv-Ion ionizer kit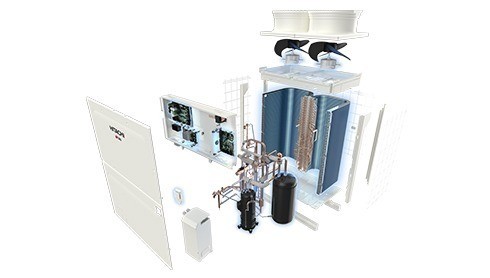 –

Tech behind the VRF unit

We remain true to our legacy of fine Japanese design and engineering. Every Hitachi Cooling & Heating system is designed to perform reliably & efficiently with innovative technology that sets the benchmark for the industry.


Unique Heat Exchanger Design: proprietary sigma-shaped (Σ) heat exchanger that features a new 3-way path structure which expands the heat-transfer area and efficiency, and contains around 6000 aluminum fins and 350 copper tubes


Gas injection scroll compressor: Driven by a DC inverter motor and can operate in tiny increments of 0.1Hz, leading to a wider outdoor unit operating temperature range & better efficiency.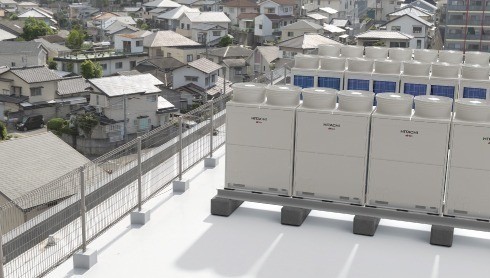 –

A complete solution at every stage

Building & System Design Simplicity

· Single module capacity up to 30HP per unit
· Up to 36% smaller cabinet footprint*
· Maximum combination up to 120HP
· Maximum IDU connection ratio up to 200%
· Supports vertical stacking of ODUs to save space

· Maximum piping length up to 200m
· Maximum height difference up to 110m

· Widest choice of indoor units with award winning designs - Total 18 types
· Cooling in 52 ~ -10°C
· Normal operation even under up to 60m/s
· JRA anti-corrosion treatment available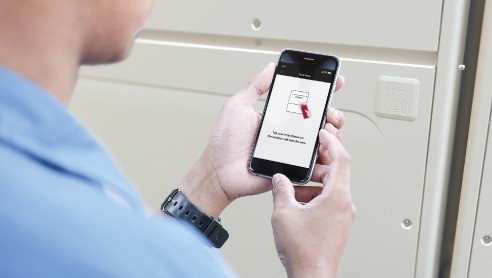 –

airCloud Tap, Easy commissioning thru wireless connection (NFC)

Benefit from faster data entry and easier navigation by using the airCloud Tap app to update air conditioning via your phone. Then simply place your mobile device nearby
a compatible room controller to transfer the settings instantly via NFC (Near-Field Communication) technology.
–

Documentation

Manuals, brochures and other product literature. If you need any more information, please get in touch.