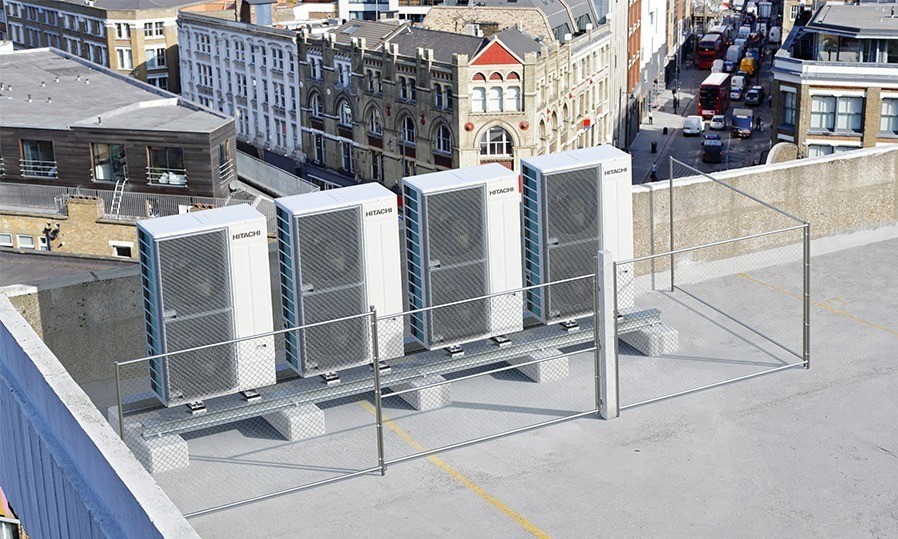 Choose your Hitachi Cooling & System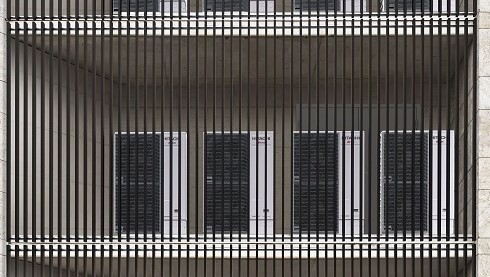 –

Experience our Modular Side Flow VRF System

A Modular Side Flow VRF system enables great benefits for industry professionals and business decision makers.

For HVAC Pros & Architects:


Flexible installation options for limited roof space.


Minimal visual impact with maintenance ease.


Achieve sustainability goals with high energy efficiency.


For Business Decision Makers:


Centralized control in smaller spaces.


Optimize costs without compromising efficiency.


Reduce carbon footprint, create space for green installations.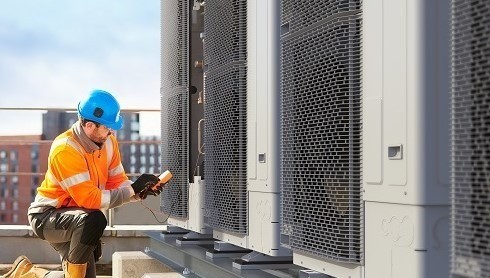 –

Compact, Efficient, and Versatile VRF Solutions for Any Building

Experience the power of our compact modular VRF systems for reliable, efficient, and flexible cooling and heating solutions in any building.


40% smaller footprint, yet energy efficient.


Unlock new placement possibilities with compact size.


Supports low carbon and net zero buildings.


Create space for renewables like solar panels.


Reliable systems up to 72HP capacity.


Cheaper and easier to install and maintain.


Wide range of indoor unit options.


Integrated hot water generation.


Reliable operation in extreme climates.


Room and centralized control options available.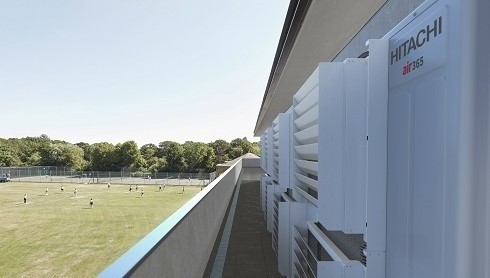 –

The world's first compact modular VRF system

Build systems of up to 72HP capacity using the world's 1st compact footprint modular VRF system. With 40 years experience developing VRF systems, Modular Side Flow outdoor units feature a new refrigerant path and heat exchanger design to achieve high efficiency in a remarkably compact unit.
Same as Hitachi's Top Flow VRF, our promintent direct capacity control technology SmoothDrive 2.0 is embedded in this Modular Side Flow VRF outdoor units, to monitor precise temperature and control of the scroll compressor frequency to reduce compressor on/off cycles under part-load conditions. SmoothDrive 2.0 is up to 39% more energy efficient under the part-load conditions that regulatory energy efficiency ratings do not account for.

<Testing Condition> (at Cooling Operation, Load Factor: Approx. 33%) Without SmoothDrive; average power consumption 2.46kW / With SmoothDrive; average power consumption 1.49kW. VRF ODU:(RAS-AP280DG3 = RAS-10FSNS) & VRF IDU: 4-way cassette indoor units (RCI-AP140K5 = RCI-5.0FSRP) & Indoor Unit Inlet Temperature: 27°C (Dry Bulb) / 19°C (Wet Bulb) Ambient Temperature at Air Volume "High": 23°C (Dry Bulb) / Piping Length between Indoor Unit and Outdoor Unit: 15m / Testing Location: Environment Testing Facility at Kansai Denryoku (power supply company)
–

Compact ODU for Xpandable need!

SET FREE mini comes from 3 to 7 HP capacity and compact size offers more space for creativity. It offers a wide range of indoor units and controllers to make it unique for every need.