–

New water cooled screw chiller

Incorporating proprietary cutting edge technology, Hitachi's water cooled chiller combines high efficiency performance and stable operation. Our new Semi-Hermetic Twin-Screw compressor uses environment friendly R134a refrigerant. Hitachi's unique features low noise, low vibration, high efficiency and high performance comes with a user-friendly touch panel type liquid crystal screen at a glance and has a full range of control functions. Hitachi's new water cooled chiller is perfect answer to all your needs, designed to cover all applications ranging from air conditioning of buildings to process application in factories.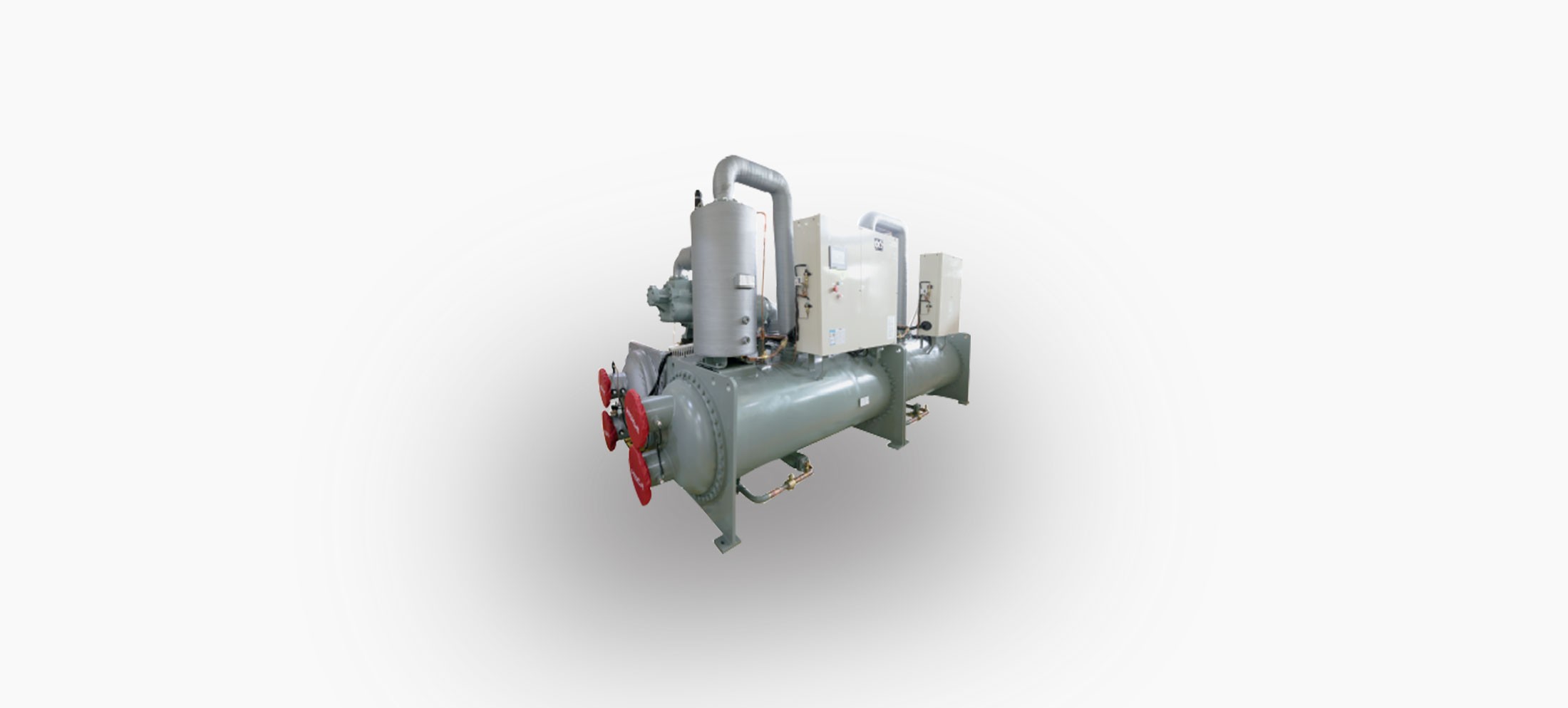 Water cooled chillers have high efficiency, optimized refrigeration cycle, greater accuracy and higher stability.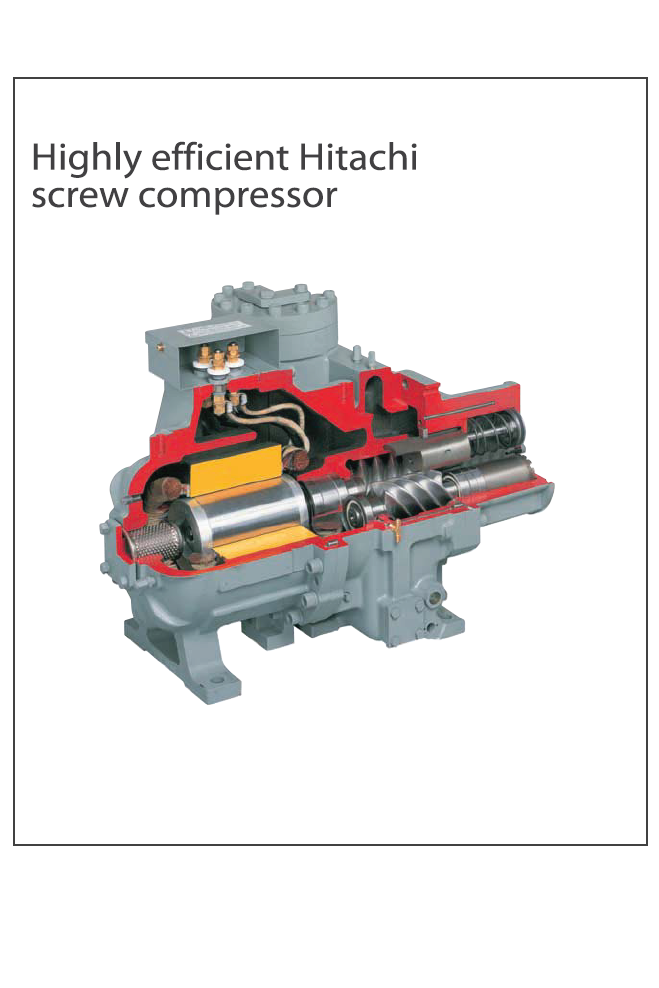 –

- Highly efficient Hitachi screw compressor

Highly efficient Hitachi screw compressor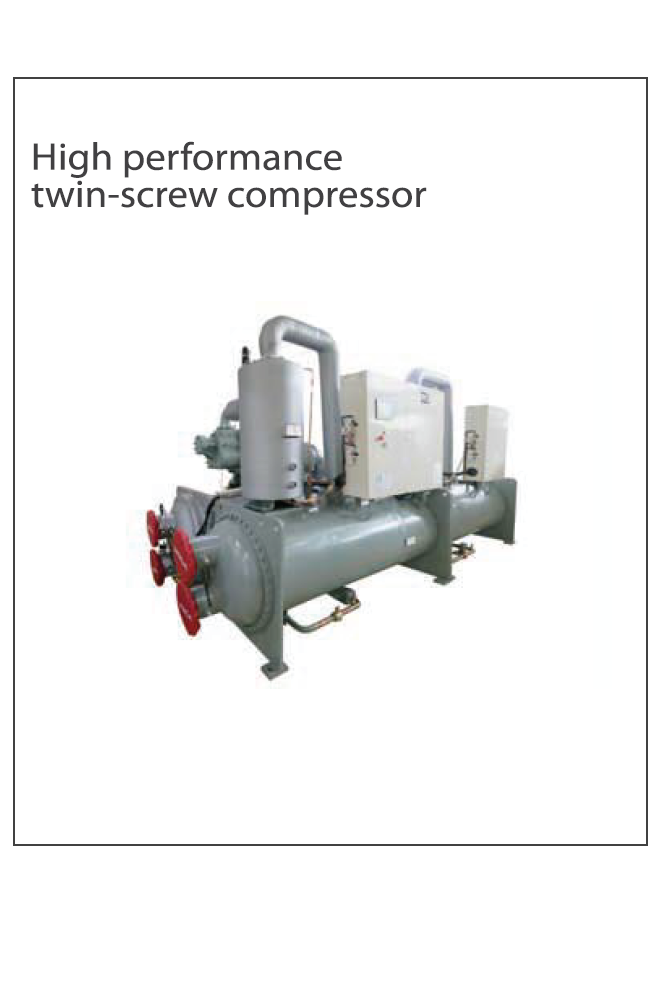 –

- High performance twin-screw compressor

High performance twin-screw compressor
–


Increased oil separation efficiency due to cyclone type oil separator
Available with eco-friendly R134a refrigerant
Multiple compressors & refrigerant circuits design in selected models
Advanced control panel
Extremely low noise and vibration
Factory fitted excellent protection controls
Precise continuous capacity control technology (25% to 100%)
–

Documentation

Manuals, brochures and other product literature. If you need any more information, please get in touch.