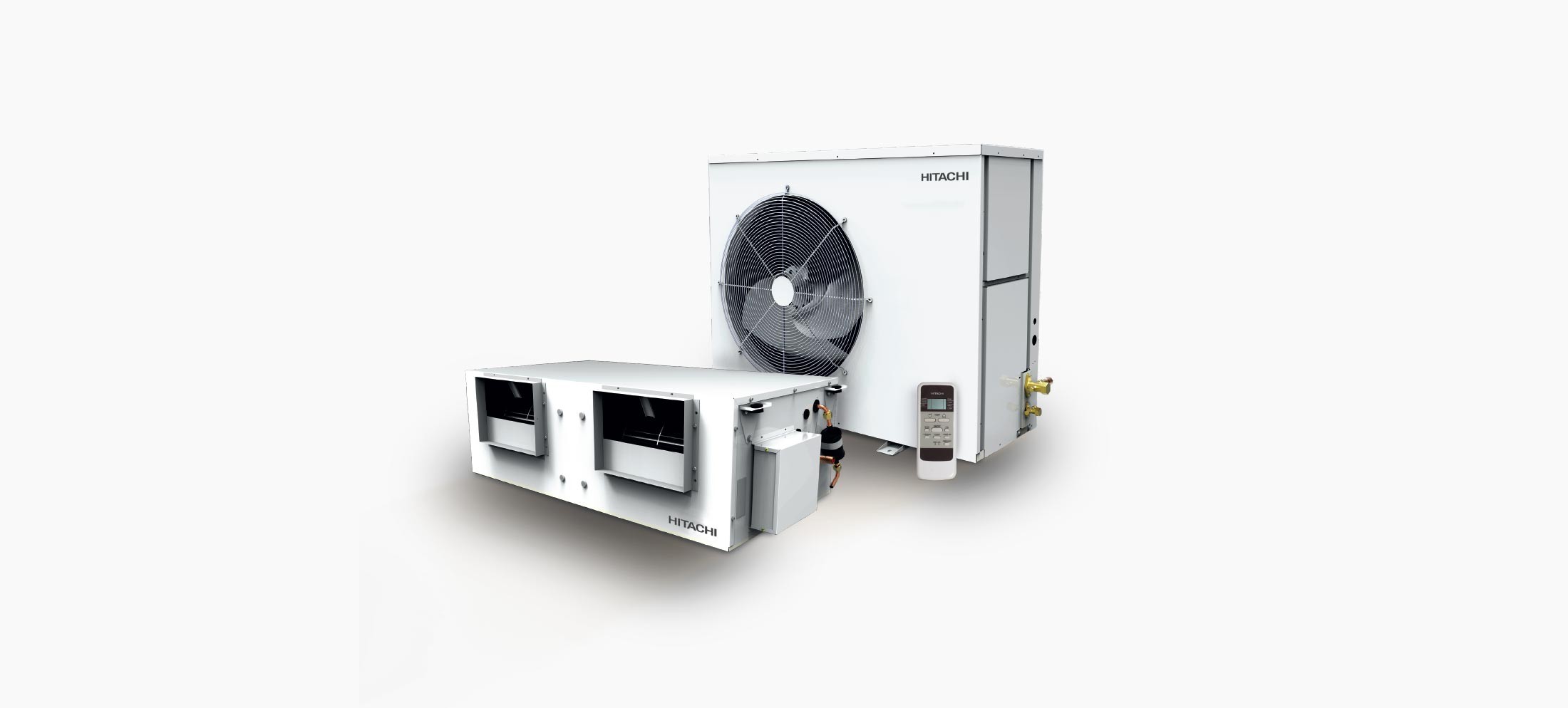 –

Toushi
The word Toushi is derived from a Japanese term that means 'Fighter'. It has been ingeniously engineered for maximum personal comfort and it offers smart solution to professionals like architects, HVAC consultants and more. Toushi range offers factory Charged and tested refrigerant, ease of installation, ease of operations and safety features that are made according to the customer's needs. Need cooling expert for any requirement, trust Toushi.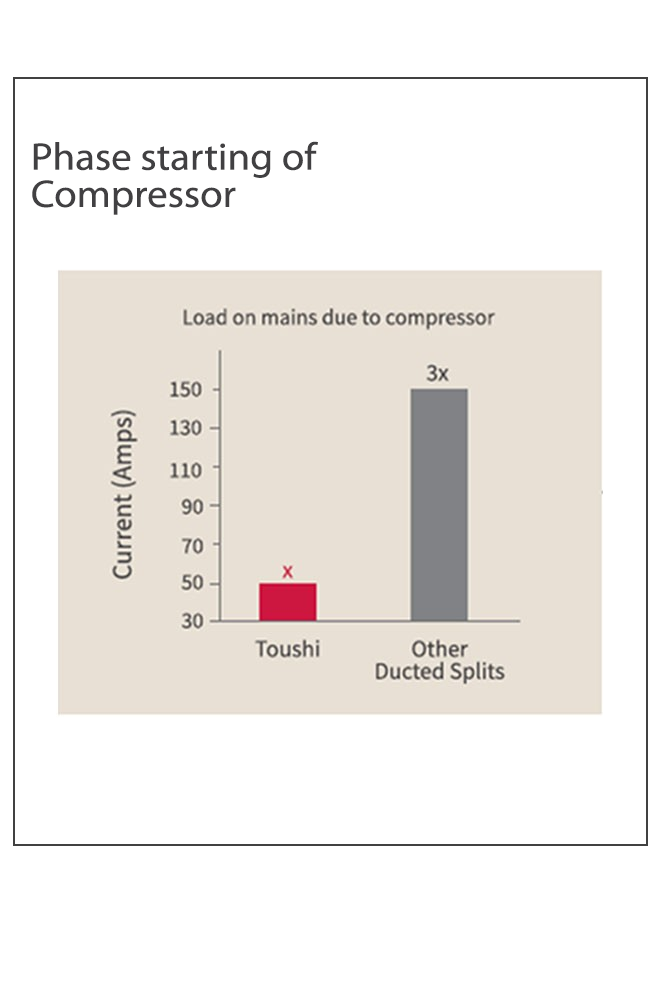 –

Phase starting of Compressor

The microprocessor embedded in controller provides a delay between the start-up of compressors of the same machine.
–

Compact Design

The new sleek chassis of ODU offers better aesthetics with 24% reduced floor space and 13% reduced volume. It occupies less area and leaves you with more space around it.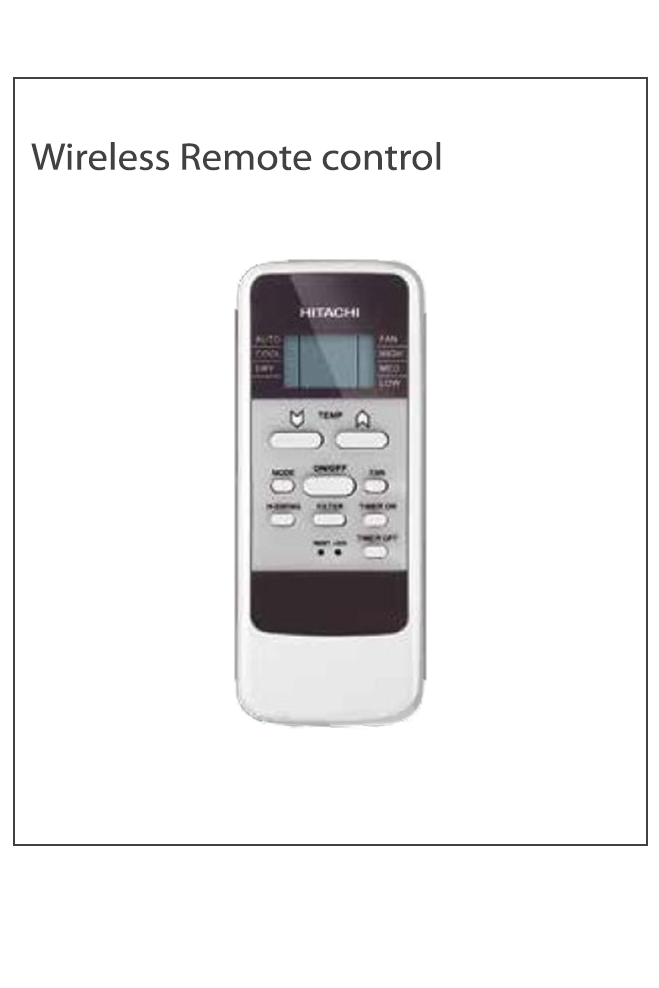 –

Wireless Remote control

The new wireless remote control along with standard wired controller with key features like room & set temperature display, self diagnosis, manual compressor selection and compressor run time indication.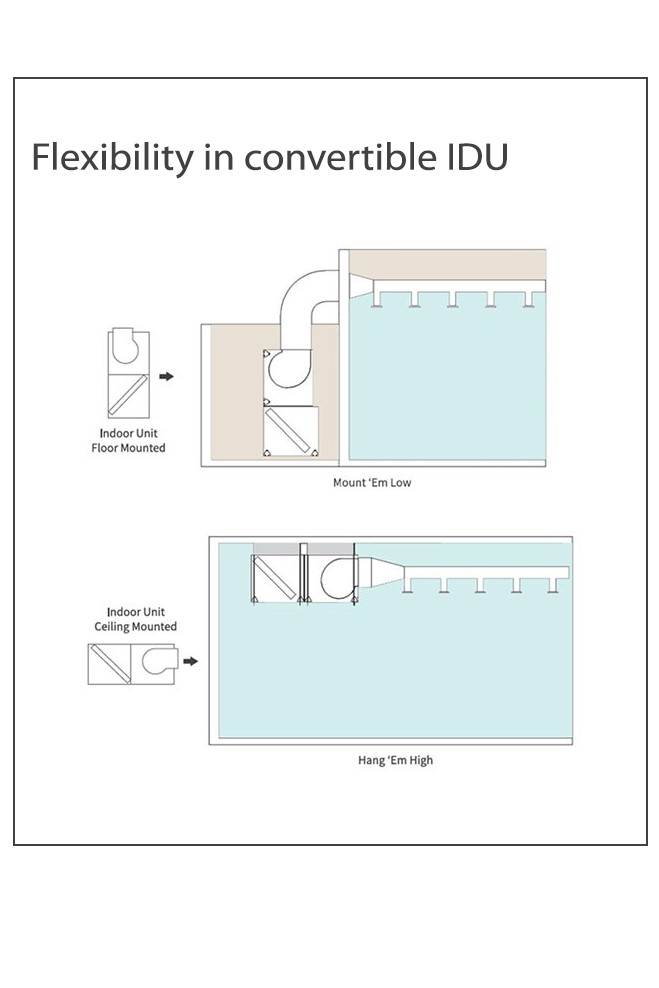 –

Flexibility in convertible IDU

The 16.5 TR unit of the Toushi series provides flexibility of installation and better space management. Thus, the same indoor unit can be used as floor mounted or ceiling suspended.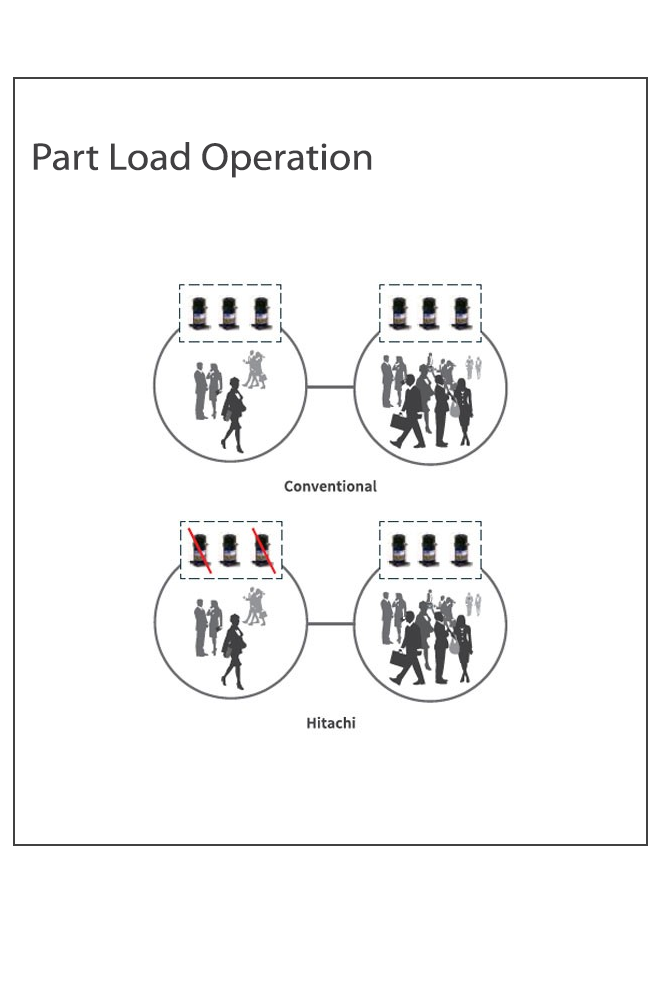 –

Part Load Operation of Multiple Compressor

When the room temperature is close to the set temperature, the microprocessor shuts off the compressors automatically in a phased manner. This saves power to avoid overcooling which affects the operating cost.
–

Other Features
Tropical Design up to 52°C Ambient Temperature
Silent Operation with Engineered Blower Housing Design
Scroll Compressor
Factory Charged Refrigerant
Advanced Microprocessor Controller
–

Documentation

Manuals, brochures and other product literature. If you need any more information, please get in touch.