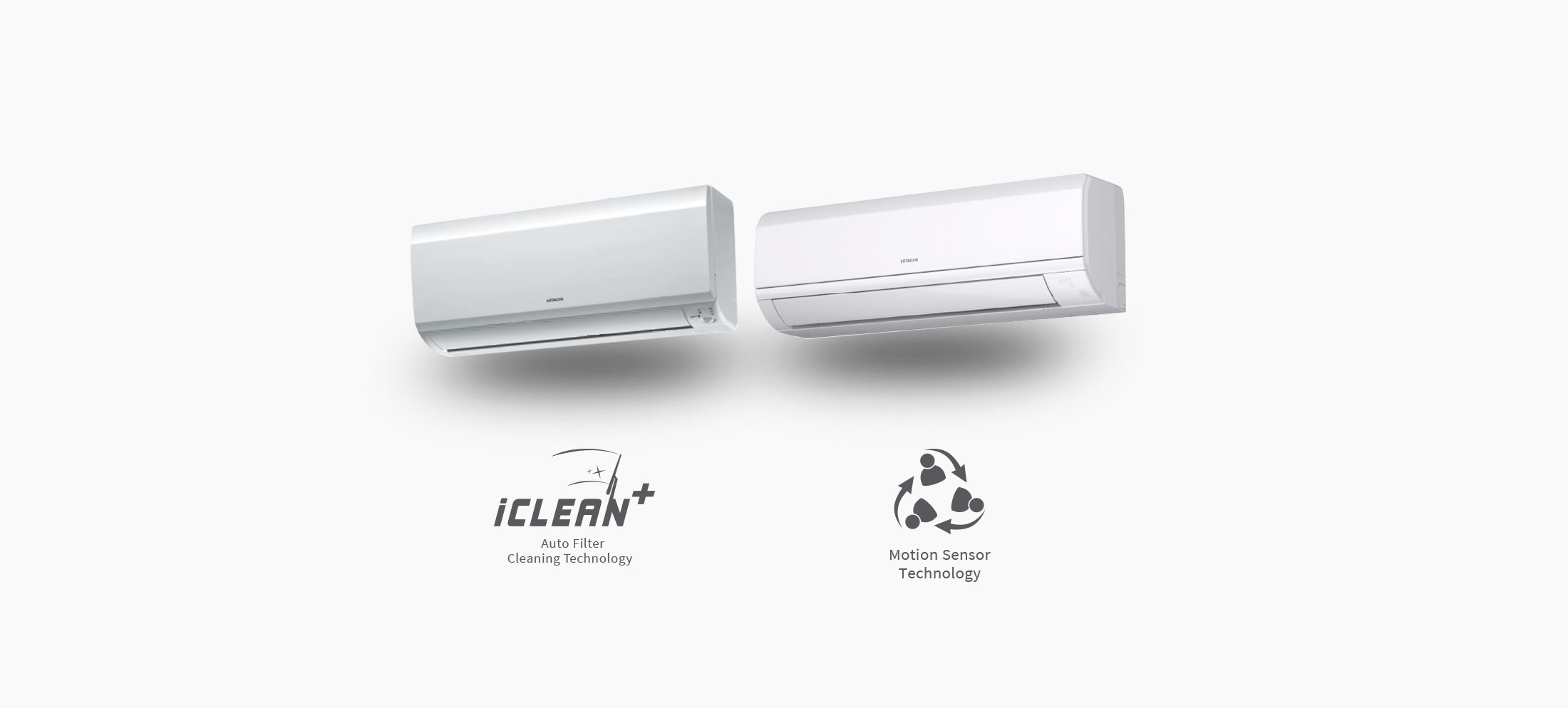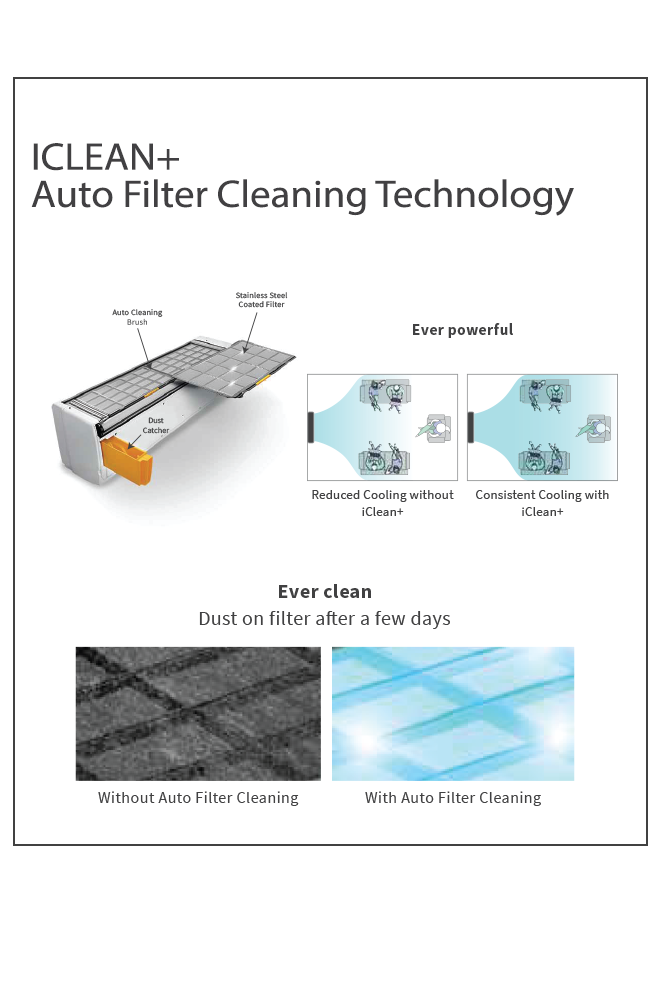 –

ICLEAN+ Auto Filter Cleaning Technology

Ever Efficient - Auto Filter Cleaining technology keeps the filter clean which makes the AC highly efficient.
Maintains the performance like that of new AC.
Enjoy clean & fresh air always.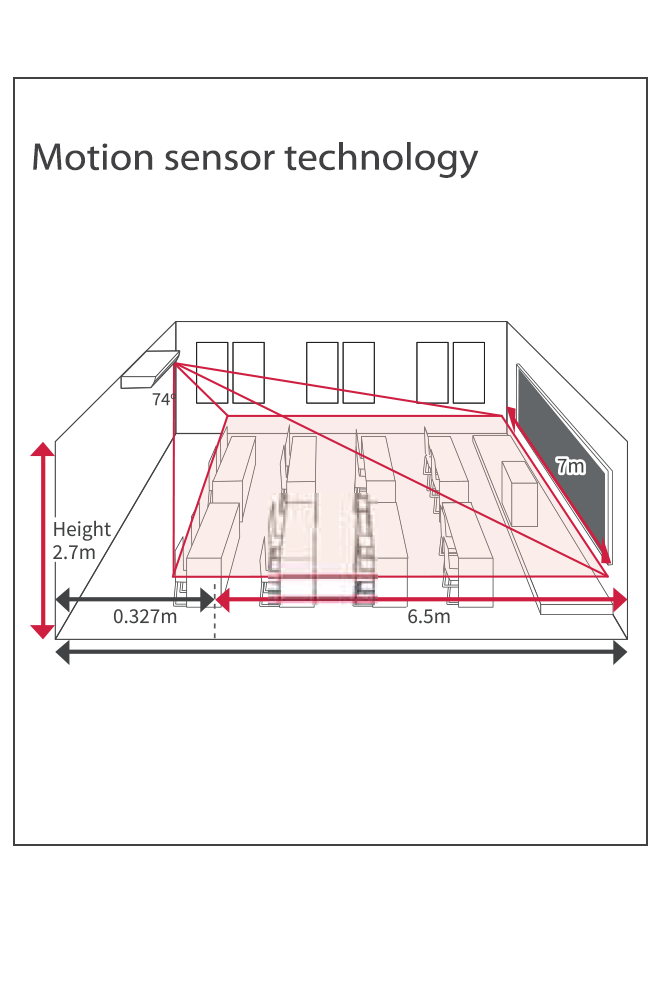 –

Motion Sensor Technology (optional)

Detects cumulative human activity and accordingly increases/decreases the air flow rate and changes the airflow direction.
Effective cooling with wide coverage area.
In case of human absence, the sensor automatically switches the AC off thus Optimized power consumption.
–

Documentation

Manuals, brochures and other product literature. If you need any more information, please get in touch.