–

4-Way Cassette Fixed Speed

Cassette units are especially suited to narrow ceiling cavities or high ceilings. They fit to a standard ceiling grid and can be easily incorporated between light panels and other overhead fixtures.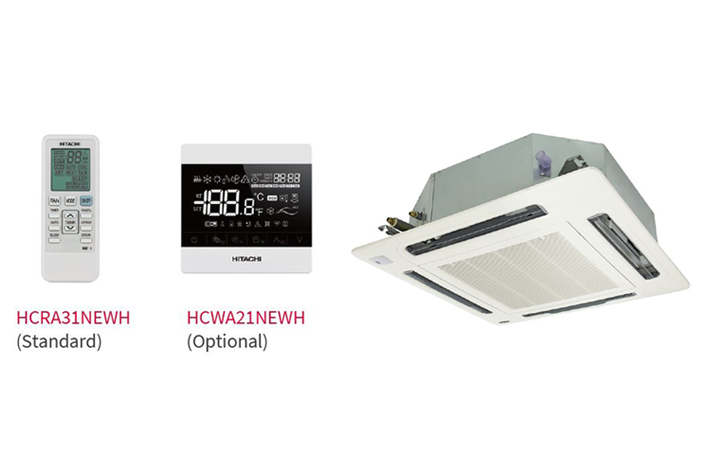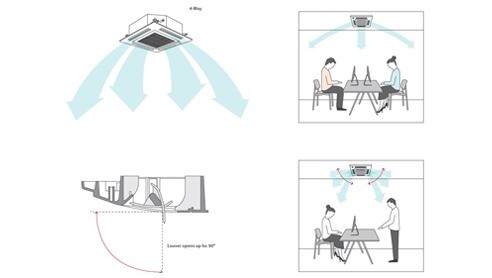 –

Control air flow with individual 4-Way louvers

Louvers are adjustable for horizontal or vertical airflow. Smooth airflow can be directed towards every corner of the room-or even a particular point for better comfort.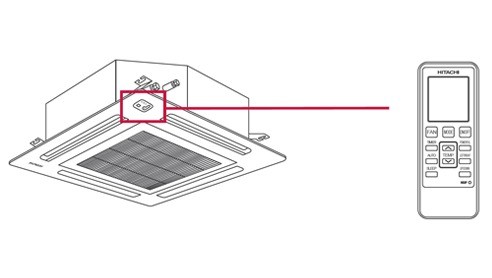 –

Infrared Receiver for Remote Controller

Reserved port for Remote sensing which makes control more convenient.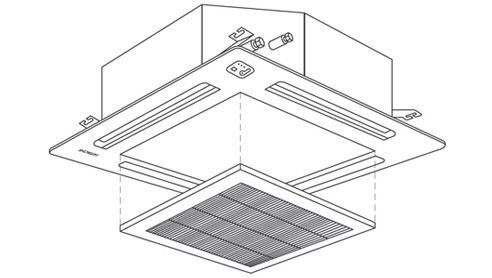 –

Washable Filter

A washable filter allows for cost-saving maintenance.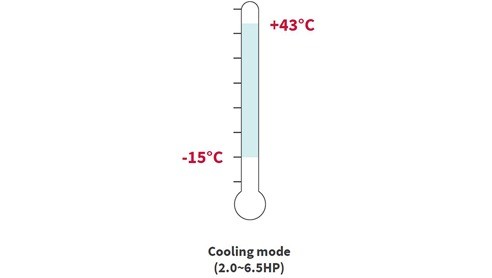 –

Wide Ambient Temprature Range

High cooling performance within a wide ambient temperature range.
–

High Efficiency Compressor

Powerful cooling performance at standard and low ambient temperatures:
High efficiency attributed to high performance twin rotary compressor.
Twin rotors balances out centrifugal load resulting from rotation. Reduce compressor vibration, lower noise level, and increase reliability.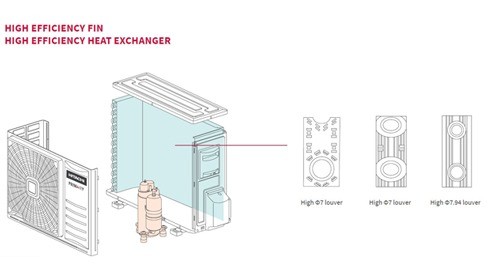 –

High Efficiency Fin

High Efficiency Heat Exchanger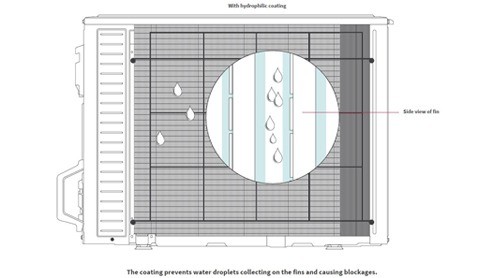 –

Hydrophilic Aluminum Fin

A hydrophilic aluminum fin enhances heat exchanging performance by increasing water mobility on fin surface and preventing water droplets from forming blockage between fins. The blue coating enhances protection from corrosion resulting from environmental and microbiological factors, increasing reliability and ensuring performance.
–

Refrigerant Leakage Detection

"The indoor unit will stop operation automatically and show an error code when the refrigerant charging amount is lower than 30%, which can avoid the compressor being damaged by high temperature due to refrigerant leakage.
When the refrigerant charging amount is between 30%~80%, the unit will judge itself if showing an error code is necessary. This feature can also better ensure the heat transfer efficiency and the safety of the unit."
–

High Reliability of Compressor

"Viscosity testing was taken for compressor in order to ensure the reliability of the running."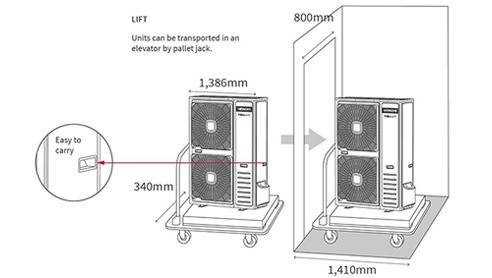 –

Compactness and Lightness

"Free of unnecessary or weighty components, each unit can be carefully slid into place by the installation team."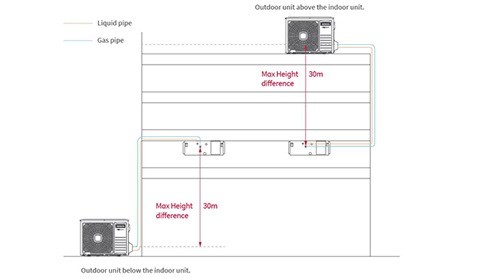 –

More flexible piping

"Both short and long piping may be applicable to the installation needs of different sites. The right placement of the indoor unit is key to distributing the air properly.
Long piping and large height difference Up to 50m piping run and 30m height applications can be covered, high flexibility in installation configuration."
–

Primary Catalogue Fixed Speed Series
–

Documentation

Manuals, brochures and other product literature. If you need any more information, please get in touch.