–

4-Way Cassette Inverter

Cassette units are especially suited to narrow ceiling cavities or high ceilings. They fit to a standard ceiling grid and can be easily incorporated between light panels and other overhead fixtures.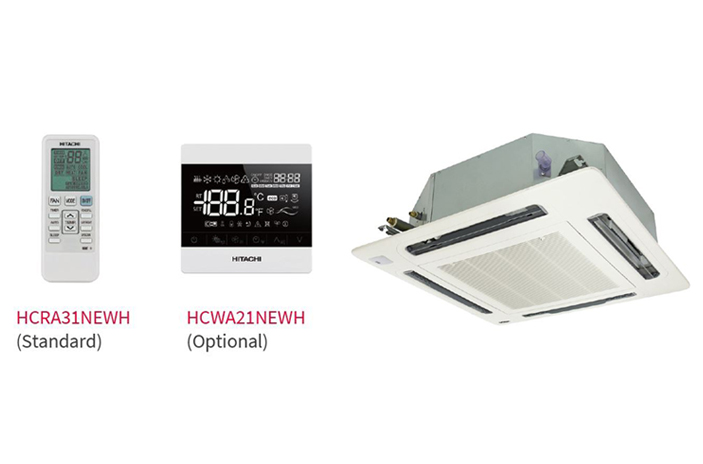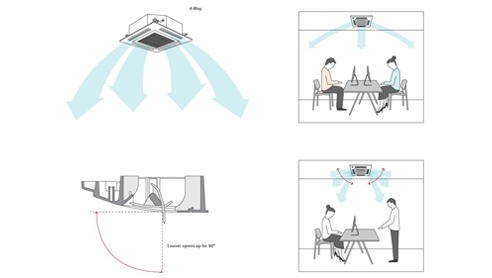 –

Control air flow with individual 4-Way louvers

Louvers are adjustable for horizontal or vertical airflow. Smooth airflow can be directed towards every corner of the room-or even a particular point for better comfort.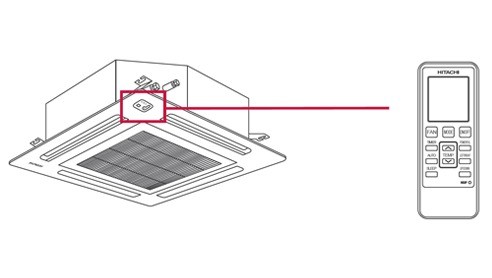 –

Infrared Receiver for Remote Controller

Reserved port for Remote sensing which makes control more convenient.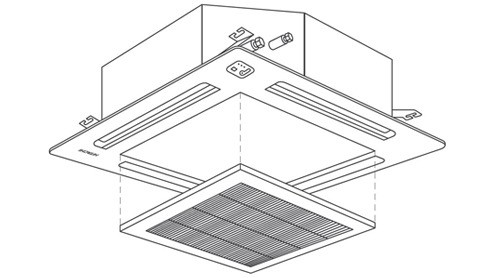 –

Washable Filter

A washable filter allows for cost-saving maintenance
–

Primary Catalogue Inverter Series
–

Documentation

Manuals, brochures and other product literature. If you need any more information, please get in touch.