–

Wired Remote Controller

A sleek touchscreen, combined with a minimalist design, allows this controller to blend well into most interiors.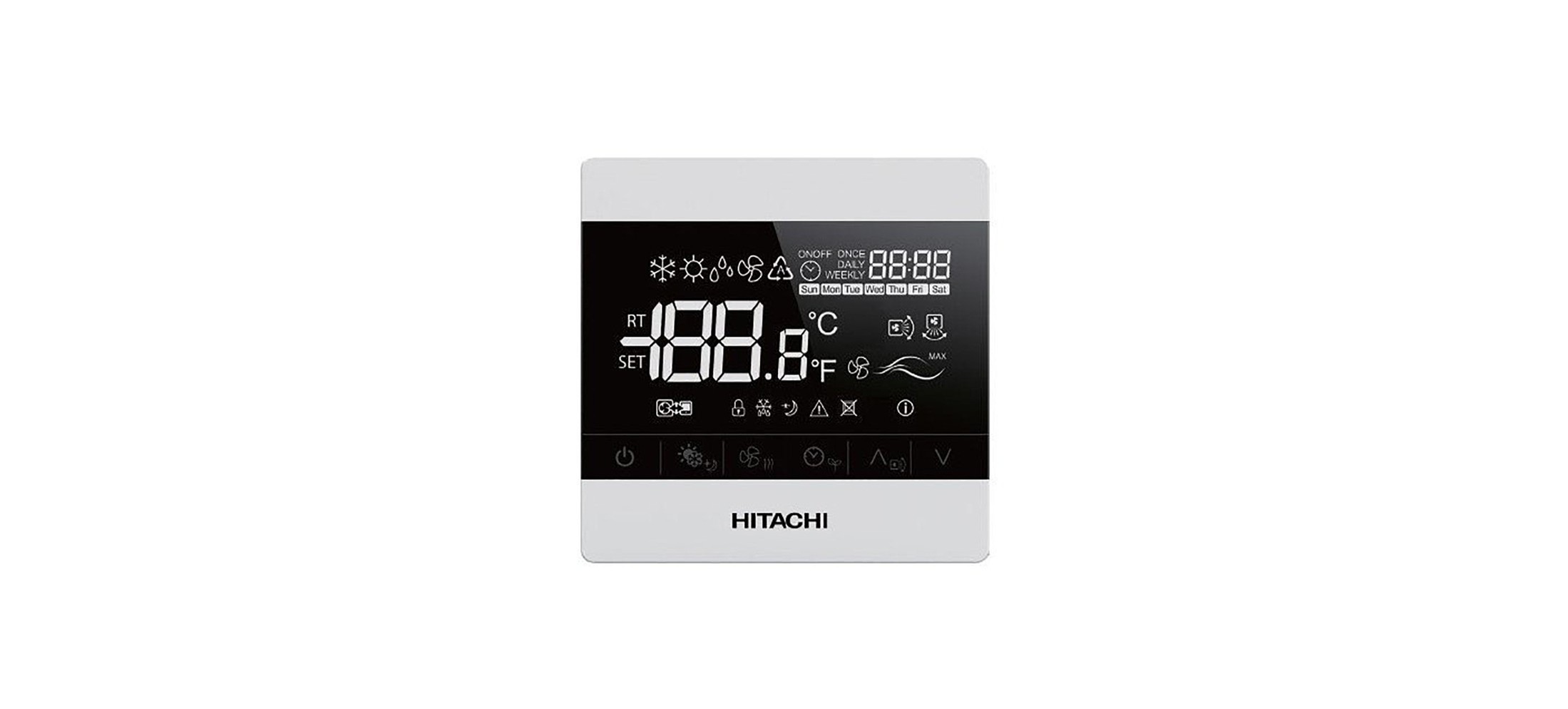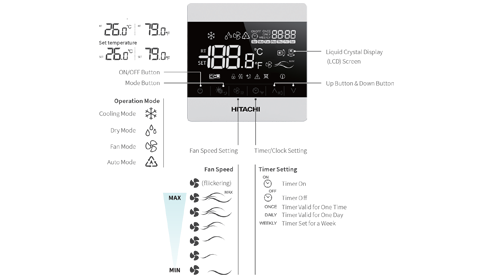 –

Temperature display

Room temperature
–

Outer dimensions (H×W×D)

(mm) 88.0×88.0×15.5

1. Setting
★ Run/Stop
★ Operation Mode
★ Auto Mode Setting
★ Temperature Setting
★ Temperature Setting Rate 0.5°C/1.0°C/1.0°F
★ Back-light screen
★ Fan Speed 3/4/6 taps
★ Louver Direction
★ Key touch sound

2. Service
★ Sensor Condition Check
★ Sensor Data Check
★ Alarm History Display

3. Test Run
★ Test Run
★ Function Selection (Optional Function Setting)
★ Thermistor Selection
★ Thermistor Calibration
★ Input / Output Setting
★ Indoor Unit Address Change

4. Management
★ Operation Lock/Set
★ Lower Limit for Cooling Operation

5. Schedule
★ Simple Timer (On/Off)
★ Date/time setting


Notes:
1. Fan speed taps setting unit availability varies with the indoor unit. Please check each technical catalog in advance.
2. Initial setting of temperature display is "Set temperature" display only. Please contact your dealer to display room temperature.
–

Documentation

Manuals, brochures and other product literature. If you need any more information, please get in touch.