–

Top Flow VRF Set Free Ʃ

Σ stands for the mathematical sum of Johnson Controls and Hitachi VRF technologies. It is also a shape of the new heat exchanger, designed to have better air flow throughout the machine. The product is made to suit the customer's requirements of higher efficiency, engineered aesthetics, enhanced strength, compact design, compact cooling & heating, etc.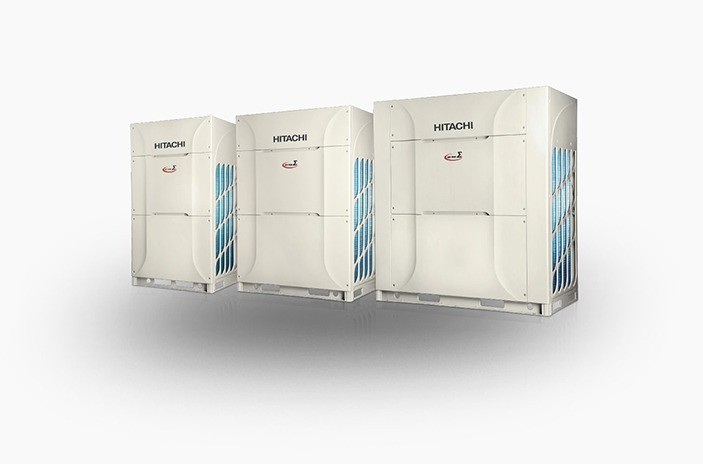 –

1. Enhanced Efficiency

SET FREE ∑ lifts performance and efficiency to a new level. Choose ultra high efficiency with increased indoor unit combination capacity that will reward you with superior performance as well as significant energy and cost savings.

Four key improvements for greater efficiency-
1). ∑ Shaped Heat Exchanger

2). 0.1 Hz Compressor Control

3). Powerful Double Fan Structure

4). New Advanced Compressor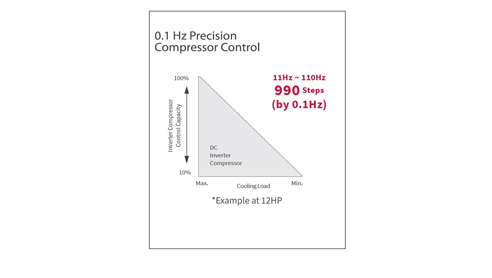 –

2. Advanced Compressor Control

* Step less compressor control

* Precise control technology of 0.1 Hz ensures your units operate as efficiently as possible.

* Outdoor units perform faster with improved scroll compressor's dramatically extended range of rotation speed.

* Increases efficiency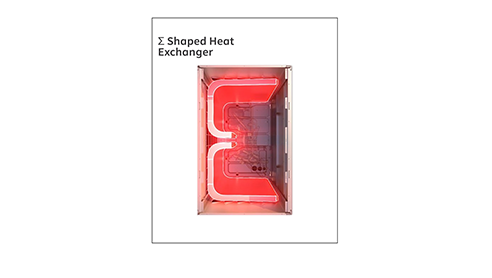 –

3. Σ Shaped Heat Exchanger

* The heat exchange area has been increased by more than 10% (single module)

* Greater heat exchange efficiency

* The heat exchanger's split structure creates a unique sigma shape to facilitate efficient cooling and heating.

* Increased heat exchange surface while preserving a small footprint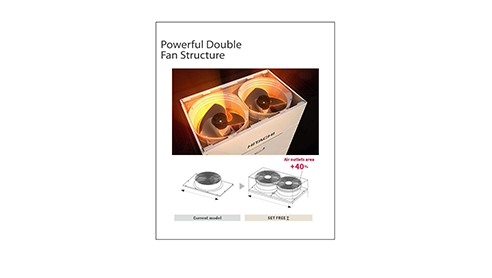 –

4. Air Outlet Design

The fans driving our SET FREE ∑ outdoor units feature a new, high performance design with 40% larger air outlet area for smoother air flow and fan performance efficiency.


* Improvement of air flow volume by 23% (single module)

* Energy consumption in the driving shaft has decreased by 20% on average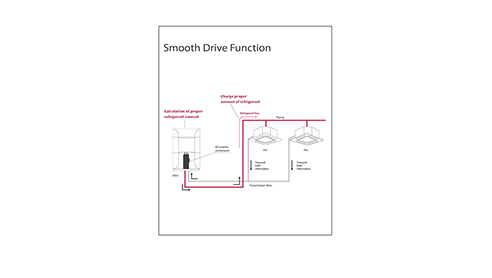 –

5. Smooth Drive Function

* Smooth Drive keeps the scroll compressor running at the optimal level by measuring the load level and calibrating the required amount of refrigerant.

* As a result, power consumption is reduced by almost 40%.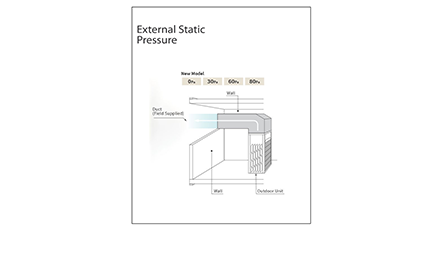 –

6. Improved External Static Pressure

More number of options for ESP setting (up to 4) and maximum up to 80Pa of outdoor unit, offer better options for the indoor installation of the outdoor unit, which leads to 3 benefits for you.


* Less piping length

* Lower installation cost

* Visual aesthetics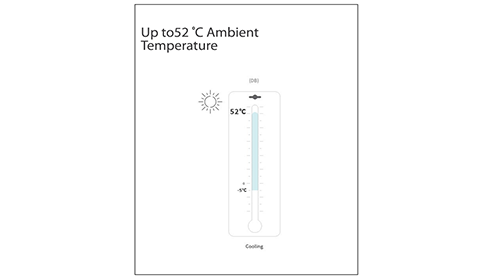 –

7. Ambient Temperature Range

Enhanced performance in consideration of the actual installation environment of the outdoor unit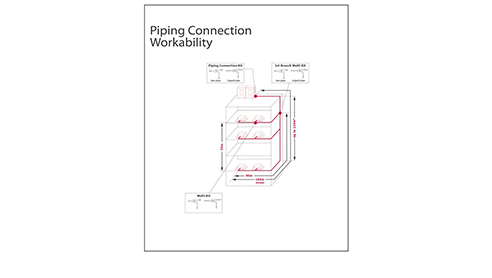 –

8. Piping Connection Workability

* Suitable for a high-rise building or complex facilities

* Leads to cost/time saving for designers, with more efficient design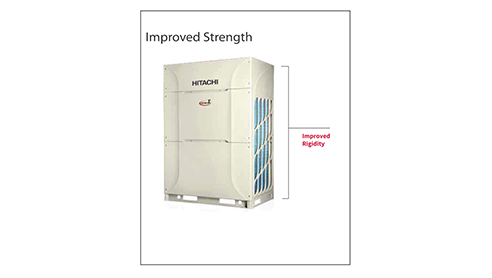 –

9. Improved Strength

Rigidity of front and back direction are further improved for less vibration.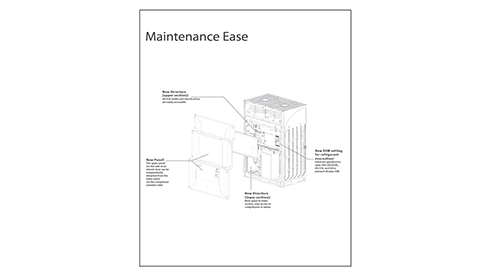 –

10. Maintenance Ease

With a 7-segment display, revised upper and lower panels and convenient access to compressors and valves, SET FREE ∑ outdoor units are easier to access, manage and maintain.


* Easy maintenance via redesigned service access points

* Upper panel section provides high visibility and easy replacement of PCBs

* Lower panel is independently removable, allowing access to compressors and expansion valves for easy refrigerant recovery
–

11. VRF SET FREE ∑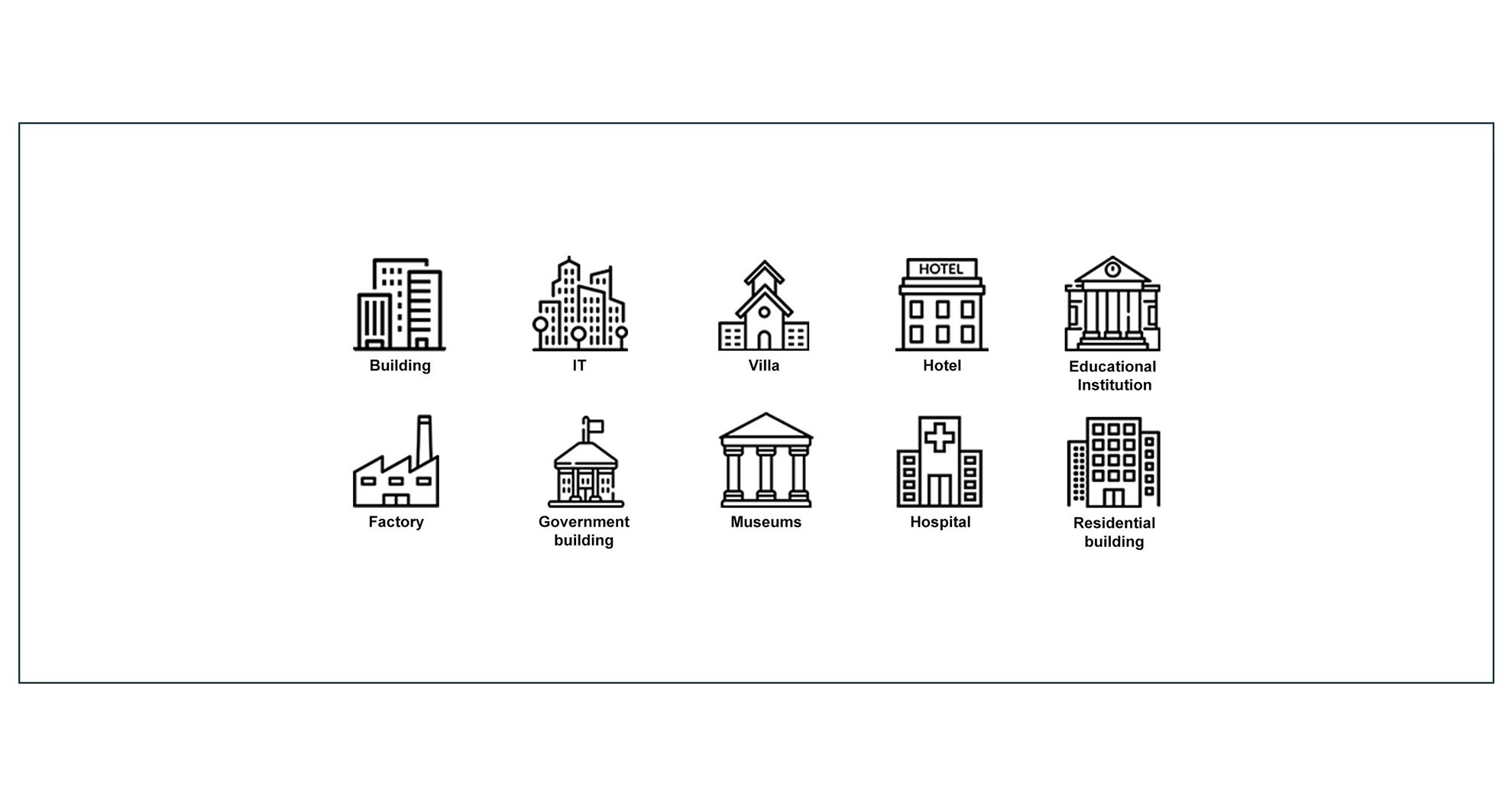 –

12. SET FREE ∑ Line Up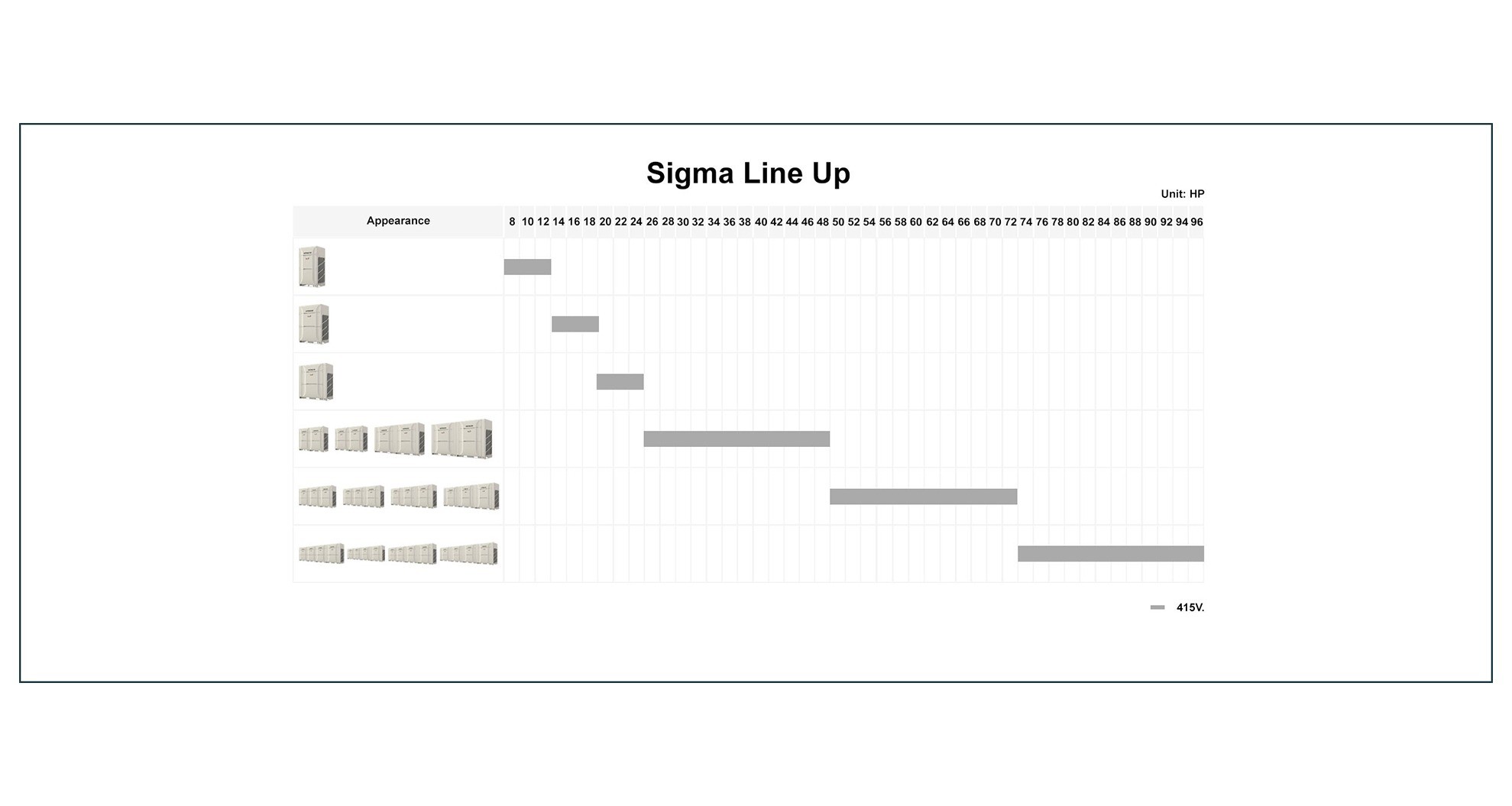 –

Documentation

Manuals, brochures and other product literature. If you need any more information, please get in touch.