–

Light Commercial Split Systems

Hitachi's light commercial split systems are 1:1 split AC systems designed for commercial applications, such as restaurants, banks, and small offices.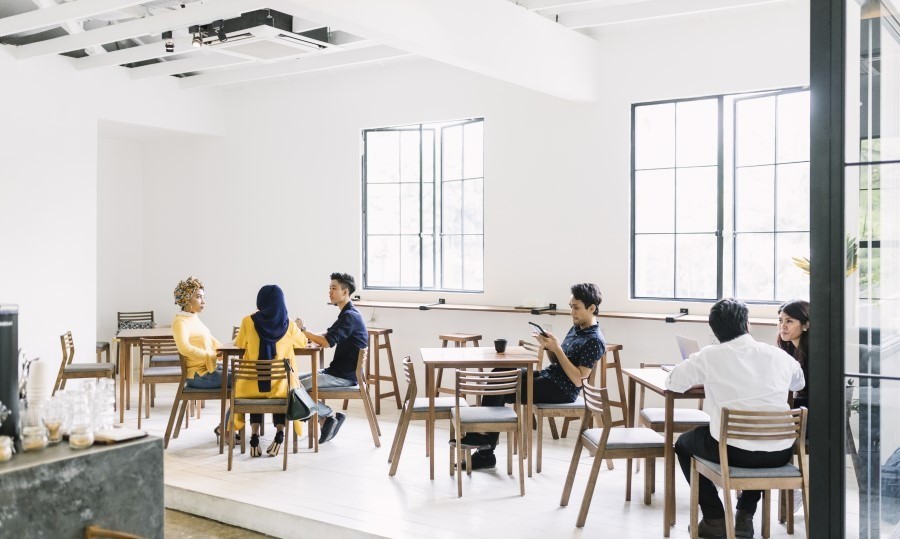 The Best Solution for Light Commercial Applications
Hitachi's range of light commercial split systems enable HVAC professionals to work with a single reliable brand for a wide range of small commercial projects, benefiting from thoughtful design features that make installation easier and maintenance tasks lighter, while building owners and tenants will appreciate the range of indoor unit design options that can seamlessly blend into any interior space. Our range of indoor units include cassette, ducted and floor/ceiling convertible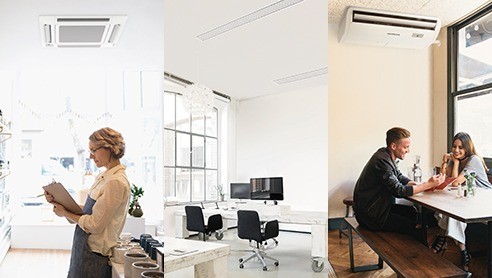 –

One system, multiple options for different business needs

Choose from Inverter or Fixed Speed outdoor units, with capacity ranges from just a few kW up to around 18kW. Our range of indoor units include cassette, ducted and floor/ceiling convertible.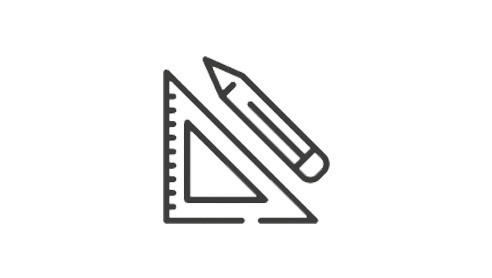 –

Flexible design for easier installation

Flexible piping system allows long piping lengths and height differences between outdoor and indoor units. Some systems have adjustable ESP (External Static Pressure) to ensure that all air vents provide cooled or heated air evenly and reliably, however many turns or corners are integrated into the duct or piping. On some units the PCB has an expansion interface to enable connection to a smoke detector, key slot or other device for operational integration.
–

Preventative maintenance thanks to Commercial Light Systems

Small details add up to a big difference in maintenance costs. Individual features may include an hydrophilic aluminum coating to prevent water and mineral deposits on the heat exchanger and automatic refrigerant level monitoring. Cassette units feature a washable filter allows for cost-saving maintenance. Ducted units have an integrated drain pan that allows condensation water to flow smoothly without leakage and prevent rust. If the drainpipe becomes clogged the unit will be automatically disabled to prevent water leakage. Floor/ceiling convertibles also feature an integrated drain pan that uses high-strength steel and a composite foam to improve the thermal insulation and anti-condensation properties of the unit.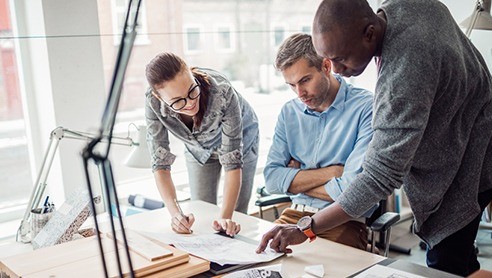 –

Flexibility loved by designers and installers

Ducted indoor unit is compact design which minimizes the space between the cement and dropped ceiling, allowing a higher space within the room. Air return can be connected from underneath or behind the unit, increasing flexibility for space layout and installation.
Floor/ceiling convertibles indoor units could either fix on the floor or connect to a ceiling, enabling purchase of a common unit type for different rooms and installation scenarios.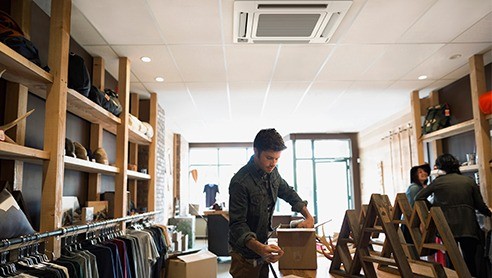 –

A long history of innovation in commercial split systems

For decades, commercial split systems used only floor-standing units, which can result in drafts and uneven air distribution. In 1984 Hitachi invented the 4-way cassette, enabling much improved air distribution in open-plan offices, shops and other commercial spaces. Today Hitachi's range of 4-way cassettes can be found in meeting rooms, restaurants, open plan offices, retail stores and galleries all over the world. They include louvres that can be opened up to 90° to ensure a wide angle of possible air flow paths, and an integrated filter that can be removed and washed in minutes without the need for an HVAC technician.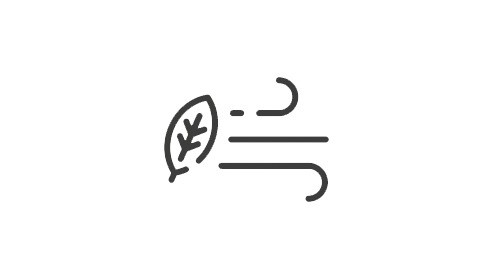 –

Affordably integrate 1-way ventilation

An optional Fresh Air Inlet port1 enables outdoor air to be sucked into the unit and mixed with the conditioned airstream; an effective and low-cost way to introduce basic one-way ventilation to a commercial space, by simply connecting piping from the unit to the outdoors.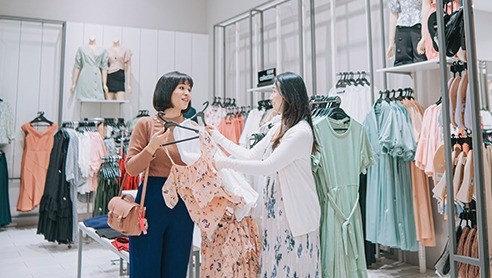 –

Our Light Split Systems provide reliable comfort for end users

Cassette indoor units could control air flow with individual 4-way louvers enabling every corner of a room to be conditioned effectively.
Ducted systems' wide ESP (External Static Pressure) range is suitable for spaces with many discrete areas, including corners and recesses. Multiple outlets can be connected to the ducted unit to ensure uniform airflow around complex spaces.
–

Hitachi Light Split Systems for commercial spaces

With over 80 years of experience, we are confident that our range of cooling and heating solutions provides households and businesses with the leading climate control technology to create and maintain the perfect indoor environment. We cater for all types of homes, including detached houses, semi-detached, flats and apartments, lofts and attics, as well as for specific spaces like garages, workshops, home offices and more. Select from wall-mounted, ducted-concealed style and ceiling cassette units, all of which are designed with your comfort in mind.

To see our ranges of home and business solutions, click here, and if you are interested in receiving more information from a professional installer, find your nearest one using our Partner Locator.