–

PRIMAIRY Cassette Air Conditioners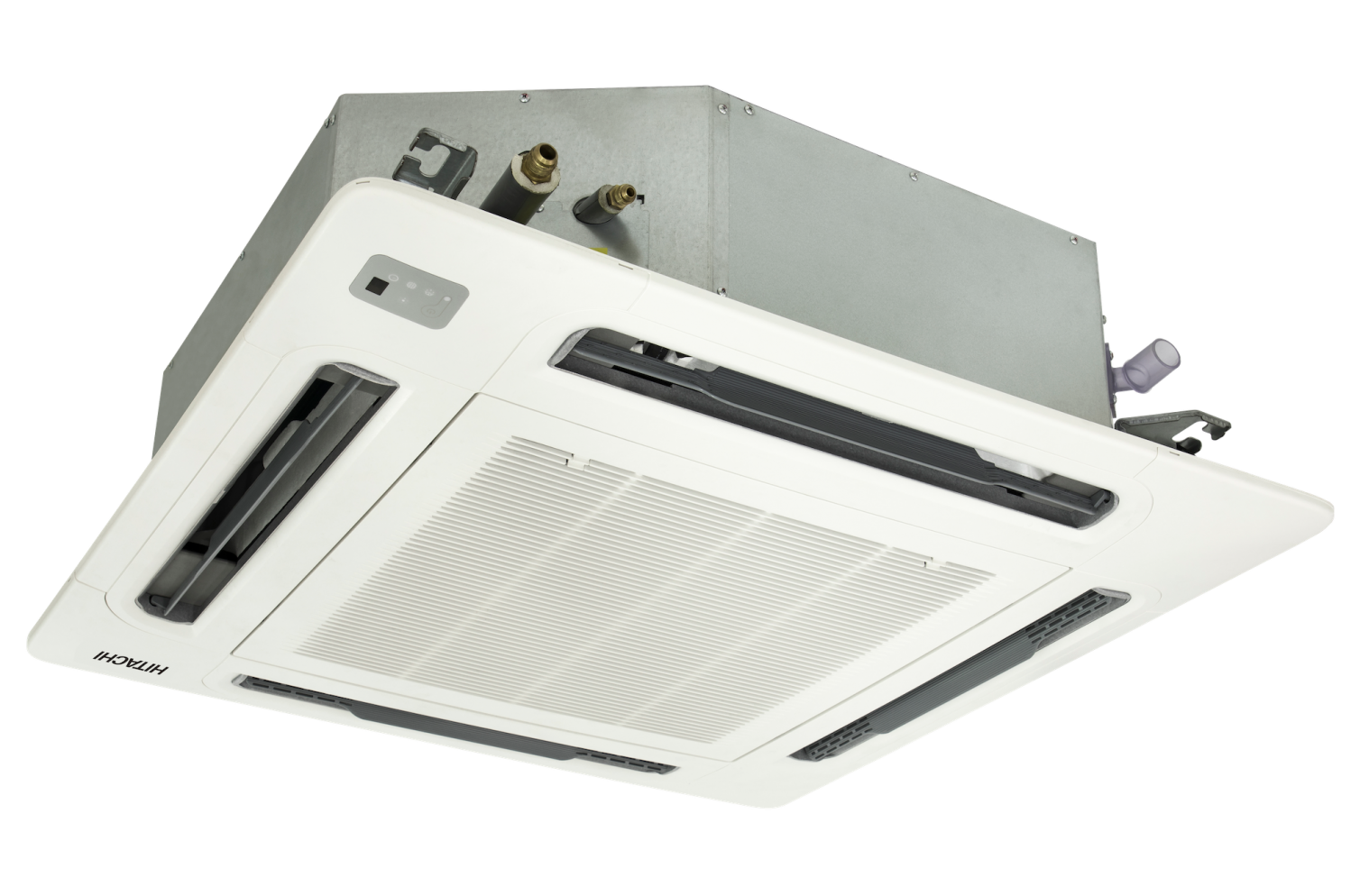 –

PRIMAIRY Cassette Air Conditioners
Primary Cassette AC series: 1. Fixed Speed – Cooling Only for High Ambient 2. Fixed Speed - Heat Pump 3. Inverter – Heat Pump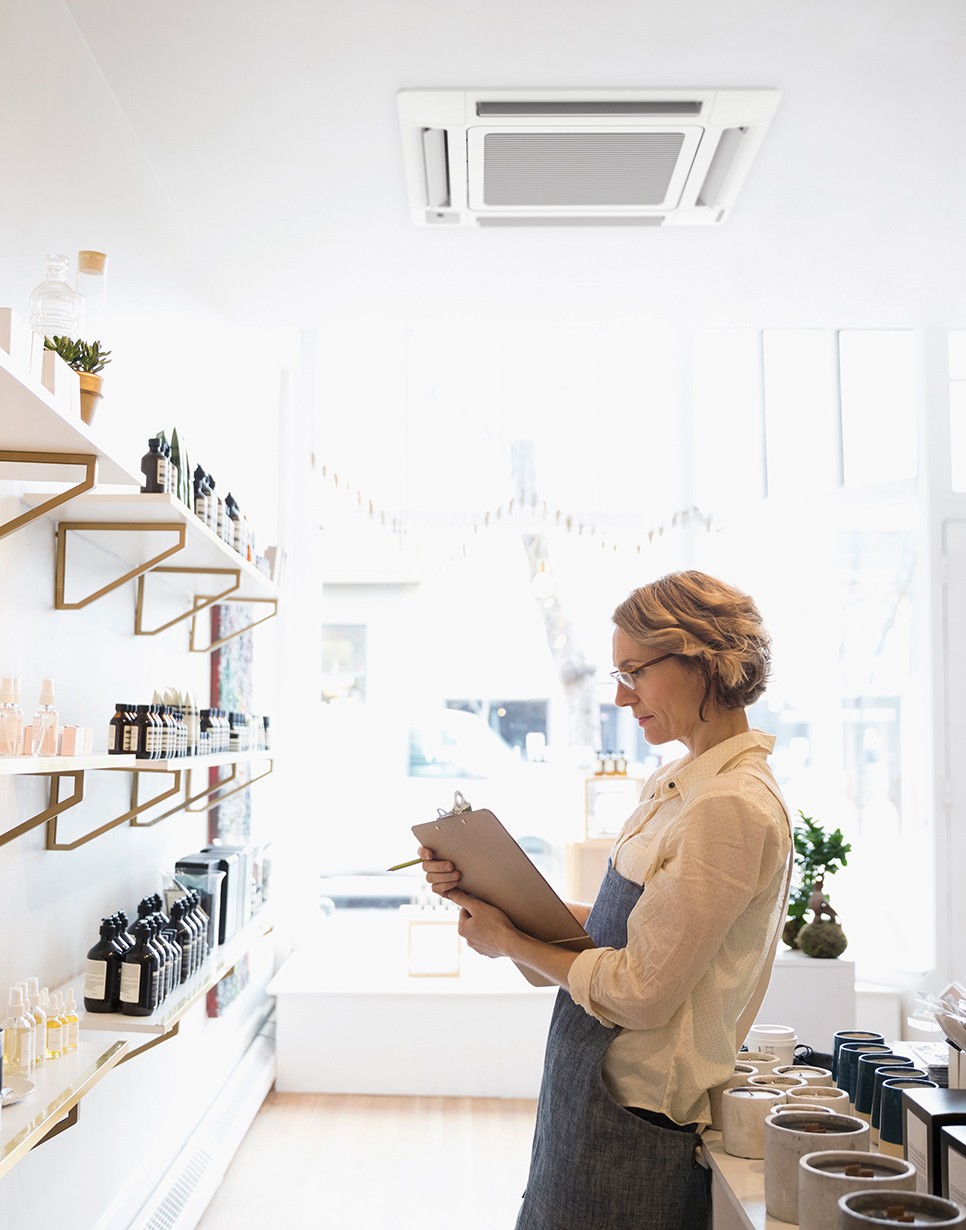 –

Main Features

1. Wide Ambient Temperature Range

2. Flexible Piping: Both short and long piping may be applicable to the installation needs of different sites. The right placement of the indoor unit is key to distributing the air properly. Long piping and large height difference can be covered with up to 50m piping run and 30m height resulting in high flexibility in installation configuration.

3. Expansion Interface: Units can be integrated with third party equipment (smoke detector, card key slot, fire alarm) through external input and output function to provide a low cost solution.

4. High and low pressure switch: Ensure that the refrigerant system is protected in the event of over/under pressure.

5. Safety protection: Control boards and electronics are completely enclosed by steel casing which offers great protection against fire hazards and ensures high level of safety during operation.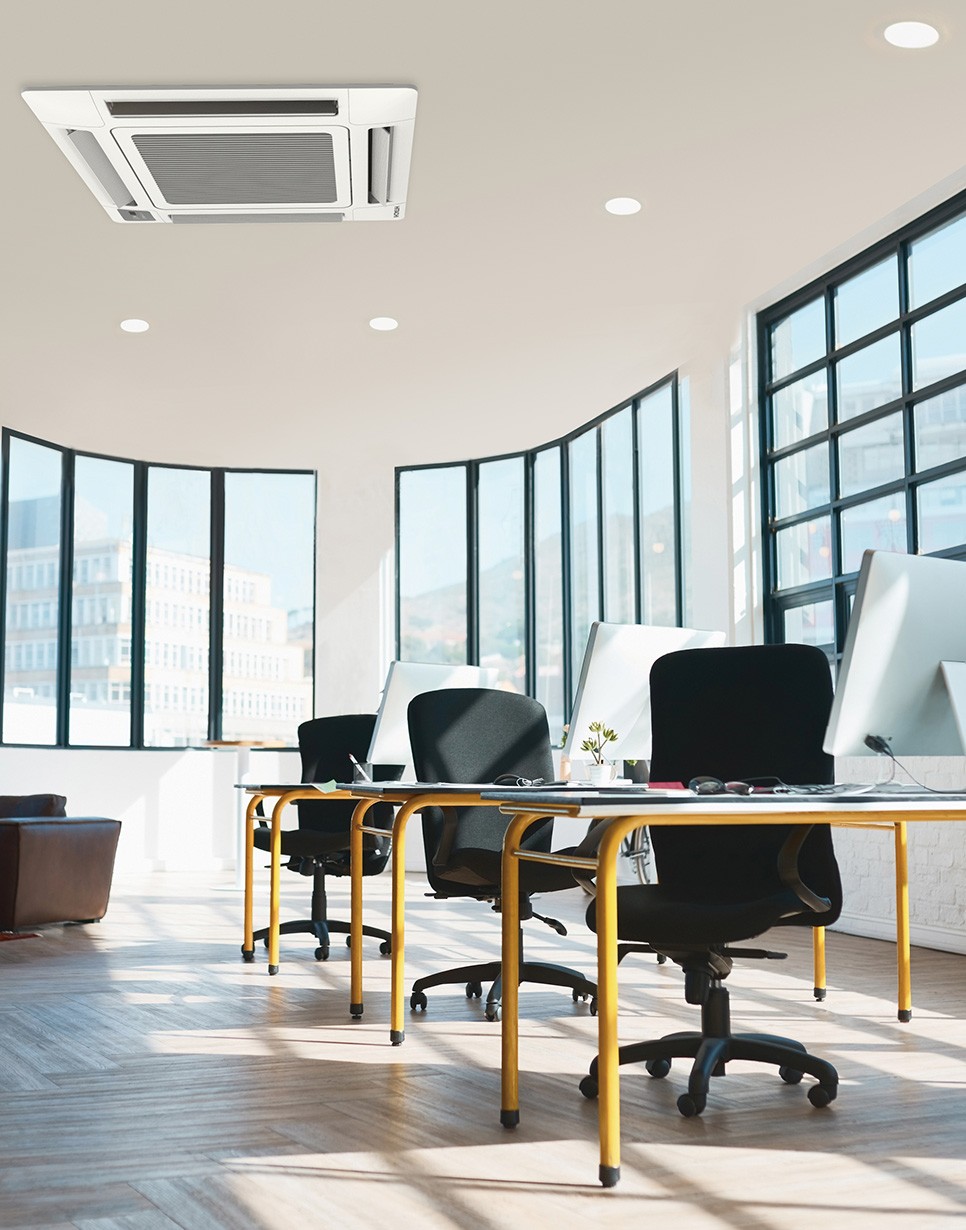 –

Other Main Features

6. Discharge temperature sensor: Ensure that the compressor will operate in the safety range and prevent the damage caused by refrigerant leakage

7. Temperature Protection System: Fan motor overheating protection and Compressor start preheating and overheating protection.

8. Auto restart: Units are automatically returned to previous operation conditions after power outage for simplified operation

9. Control Air flow with individual 4 way louvers: Louvers are adjustable for horizontal or vertical airflow. Smooth airflow can be directed towards every corner of the room-or even a particular point for better comfort

10. Standard Wireless Remote Controller
–

Documentation

Manuals, brochures and other product literature. If you need any more information, please get in touch.