–

SideSmart™ VRF

The World's First slim modular VRF unit. Adapts to your space and capacity needs.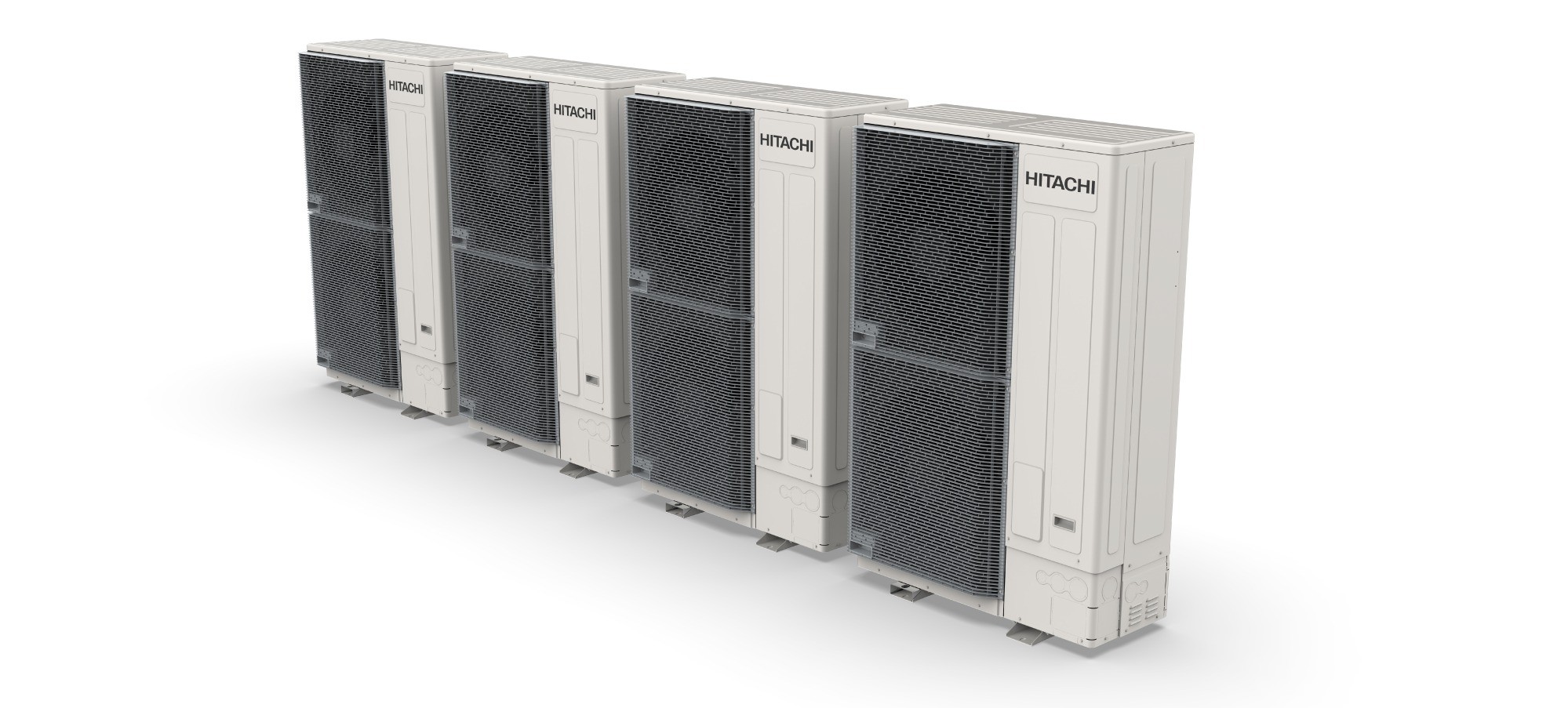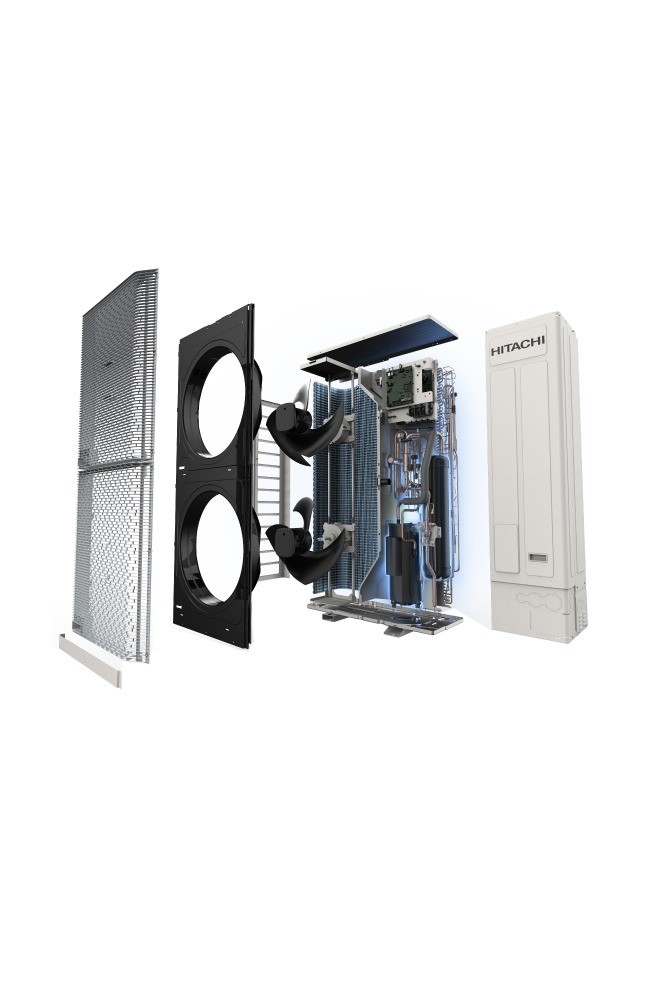 –

Save on Space Without Sacrificing Performance

A first in the sector, the SideSmart™ VRF unit is an exclusive concept (for which measurements start from 1650×1050×420mm) and it is the ideal choice for projects of all sizes, especially those with limited space. Its modularity means that up to 4 units can be connected, offering a maximum combined capacity of 72HP (200 kW Cooling capacity). Thanks to its slim, modular concept, larger capacity air conditioning can be achieved almost anywhere, making SideSmart one of the most versatile VRF units on the market.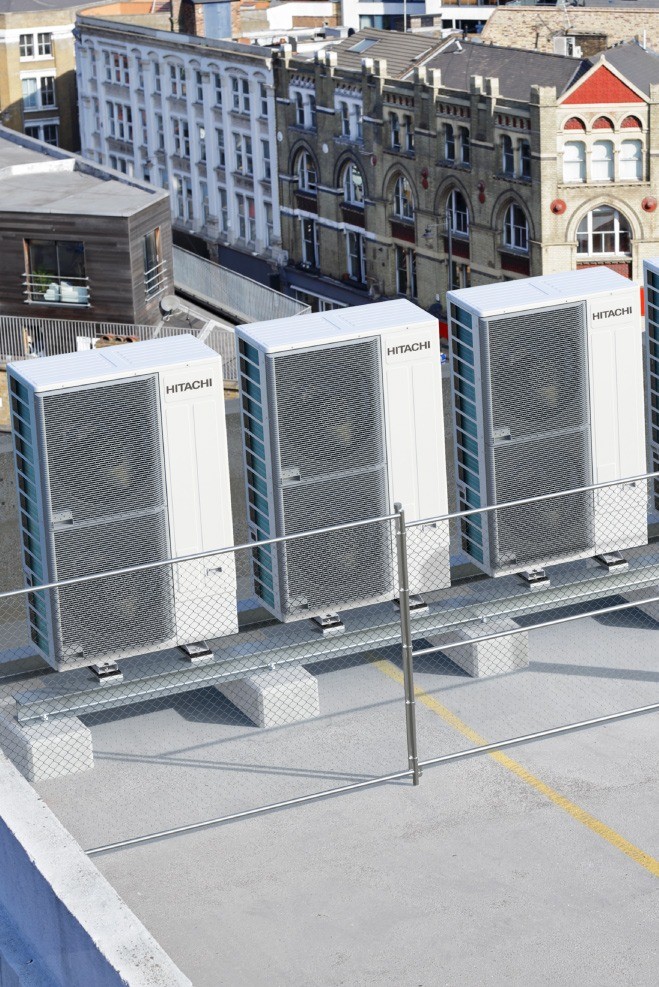 –

3 Installation Combinations

Being a lighter unit, SideSmart™ presents fewer complications during delivery and installation. Choose from the Premium combination that has a maximum capacity of 48HP, or the Standard and Economic combination, which have a capacity range from 20HP class up to 72HP class (200kW cooling capacity). The Premium combination provides improved running costs with an average EER of 4.32 and average COP of 4.7, while the Standard and Economic combinations offer larger air conditioning capacities without utilizing extra space. SideSmart™ can be installed on the preferred floor, either balconies or utility rooms, so you can optimize the system design. This helps reduce the length of piping between indoor and outdoor units, increasing efficiency and freeing the rooftop of air conditioning equipment.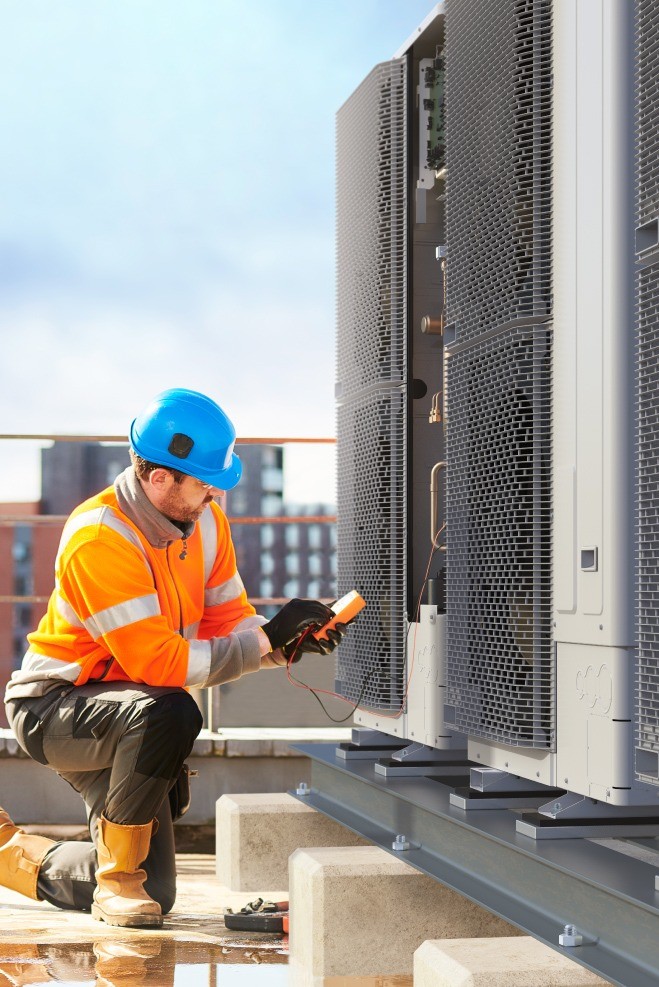 –

Packed with Cutting Edge Technology

Inside the unit, exclusive Hitachi Cooling & Heating technology ensures that SideSmart™ performs at the highest level of Hitachi efficiency. To support increased capacity despite being slim, components like the motor-clamp and fan outlets help improve performance by reducing air-way ventilation resistance. It also has SmoothDrive incorporated into the system, our exclusive scroll compressor technology, that helps keep the indoor unit running even when operating at partial-load and minimizes energy wastage. Another advantage of SideSmart™ is its ability to reduce the overall refrigerant volume required.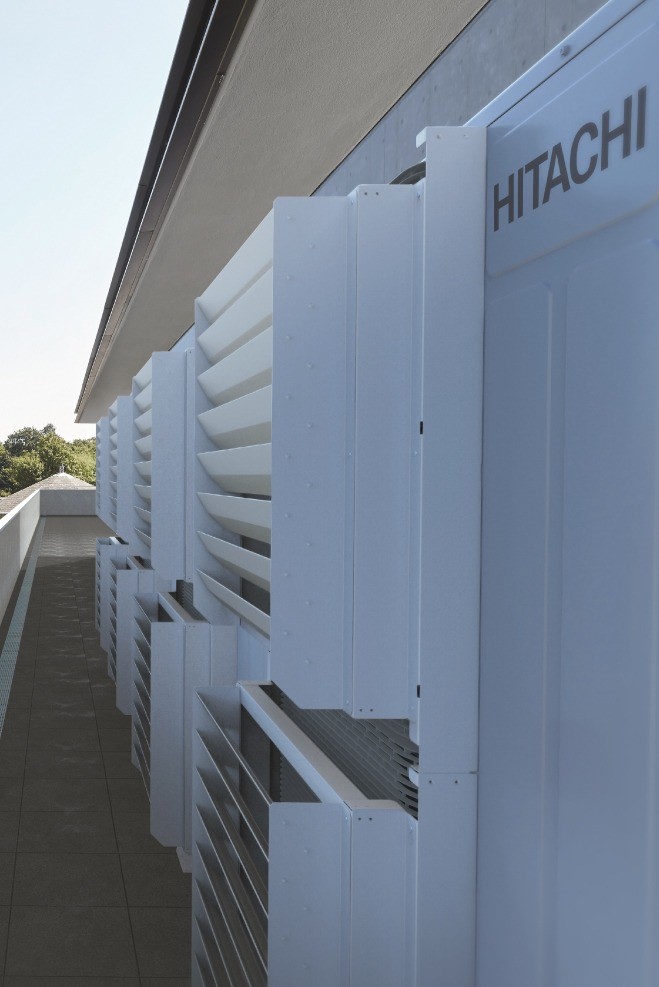 –

Durable and Easy to Maintain

For module combination types, both the outdoor unit's scroll compressor rotation tech and its back-up function reduce the risk of breakdowns and system failures. Also to make it easier to attend to any issues or general checks, to provide quick access to the service panel, all screws are located on the front panel. Combine the outdoor unit with accessories like Protection Net or our optional Wire-Kit to improve the unit's safety at the time of installation and maintenance.
–

Documentation

Manuals, brochures and other product literature. If you need any more information, please get in touch.