Tue 19 Sep 2023
–

airCloud Go: Hitachi's Air Conditioning app expands from residential users to small businesses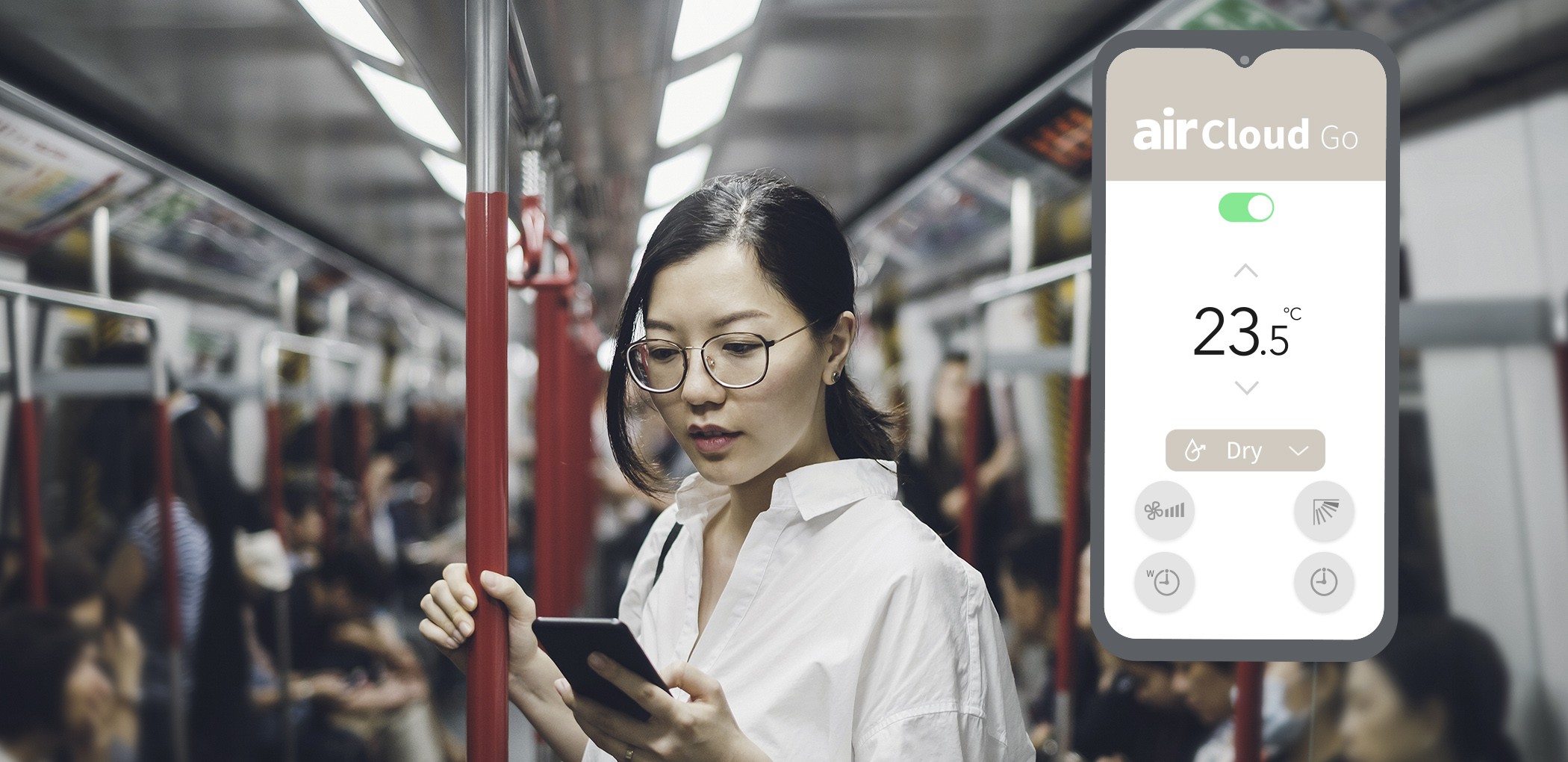 airCloud Go is the new name in air conditioning smart controls and remote operation, now available to both small businesses and home users. Taking the functionality of the airCloud Home app, it is renamed and re-imaged for small business users as well as homes, enabling everyone to monitor AC energy consumption, set timers, adjust settings and more from their mobile phone, even when they are on the move.
For homes & small businesses
In addition to connecting with a range of Hitachi home air conditioners, the new version is also compatible with recently announced airCore light commercial air conditioners[1].
Home and business users will benefit from the simplicity of an app.
Use airCloud Go to connect your air conditioner to your Google Home or Alexa smart speaker, so you can command the temperature hands-free with your voice.
You can also share AC access with up to 20 persons, family relatives or staff members.
In case of equipment malfunction, the error code is displayed on your app, easing the troubleshooting and maintenance of system.
With the Smart-Fence feature the AC can automatically turn on or off based on the user's geolocation – for example, just before they arrive at or just after they leave the property - this way, there's no need to worry forgetting to turn off the AC before leaving, airCloud Go does it for you.

The AC app to monitor energy costs
For complete control over energy costs, the Energy Cost Estimator[2] provides an estimate of the AC energy consumption and translates it into money[3]. Users can input their monthly budget limit and receive a notification as the Energy Cost Estimator approaches the limit.
Improved functionality for a better user experience
The on-boarding process to pair the app with your AC unit(s) is now easier than ever with fewer steps, with QR code recognition.
The timer and weekly schedule have been simplified based on user feedback, so it is easier than ever to program AC operation based on your home routine or business operating hours, which contributes to improved comfort and energy savings.

Last but not least, biometric sign-in is now available, with face recognition for instant login.
Seamless transition for airCloud Home users
For existing users of the previous airCloud Home app, the name change of the app is completely effortless. The name displayed on the app will automatically change at their next app's update. All their registered account details and connected air conditioners will remain as before, while the new features and user experience will become available.