–

Room Controllers

Our latest generation of room controllers enable users to control the air conditioning of a zone with up to 16 indoor units.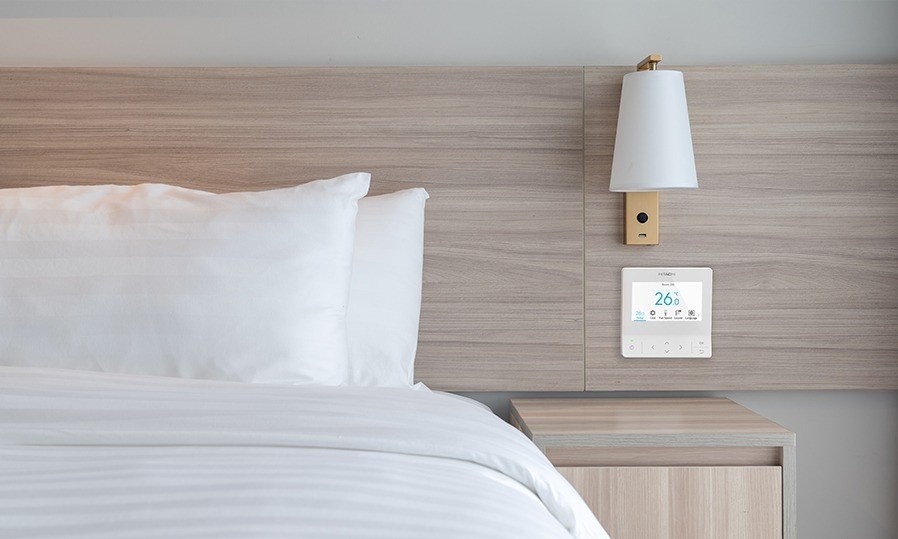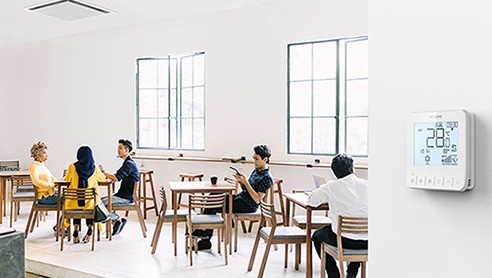 –

A new generation of controllers for all types of venues

Adopting our exclusive

Duality Design philosophy

, the Eco-Compact controllers offers a great balance between cost and features. Meanwhile, the Advanced-Color controller offers color displays, more detailed control settings, and is also compatible with the advanced comfort features and occupant centric controls found in some of our ACs.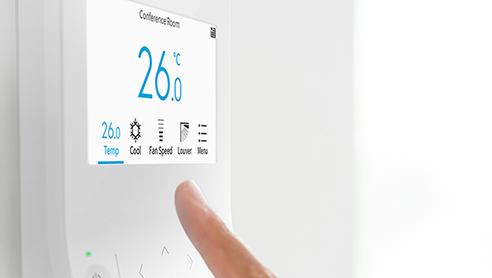 –

Set the perfect air in your room with Hitachi's AC controllers for your business

Intuitive interface simplifies access to the most essential functions of air conditioning, such as temperature and fan speed controls. Customisation of advanced features are also available and easy to setup:


AutoBoost automatically activates powerful mode for 30mins every time the indoor unit is turned on, ideal for rooms where AC is frequently turned off (e.g. meeting rooms) but where a comfortable temperature needs to be quickly achieved


GentleCool limits the air discharge temperature during cooling operation, to avoid cold drafts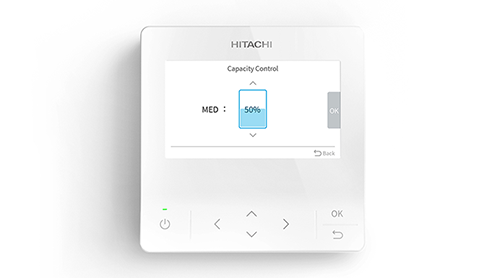 –

For professionals: service the AC using the controllers….

Our range of room controllers supports installation and maintenance. Service providers can quickly access and read up to 140 potential adjustment settings, run functionality tests functionality, view error display and troubleshoot data.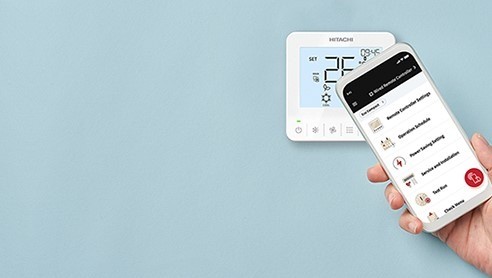 –

… especially with airCloud Tap!

The physical controllers are integrated with NFC communication technology, enabling HVAC professionals and facilities managers to quickly read and adjust controller settings from their smartphone via the

airCloud Tap application

. airCloud Tap also presents clear descriptions and diagrams of each function, so professionals don't need to consult the user manual.