–

R32 Multizone Heat Pumps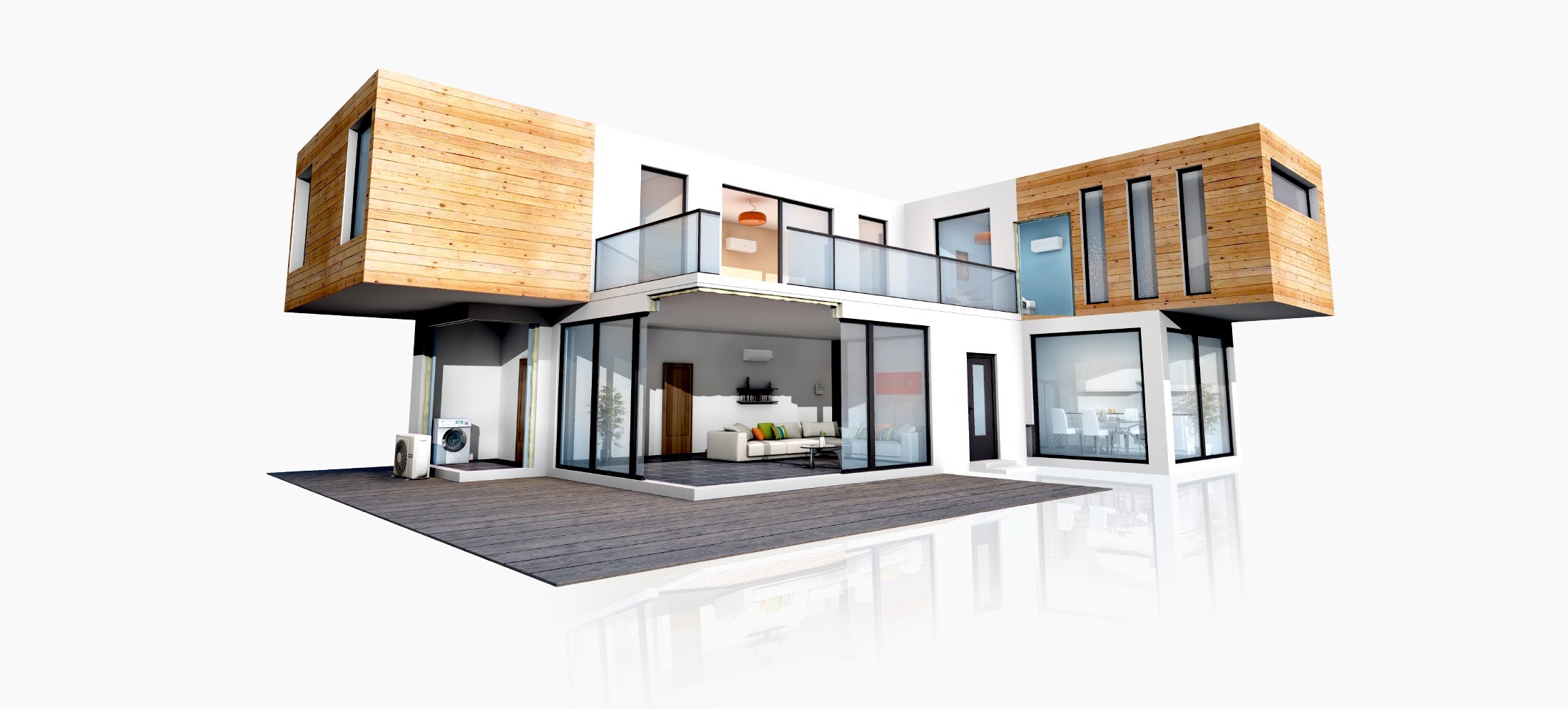 –

R32 Multizone Heat Pumps
R32 low GWP refrigerant for the home, shop or office. Heat or cool up to five indoor spaces with a single outdoor multizone heat pump unit.
–

Flexibility in design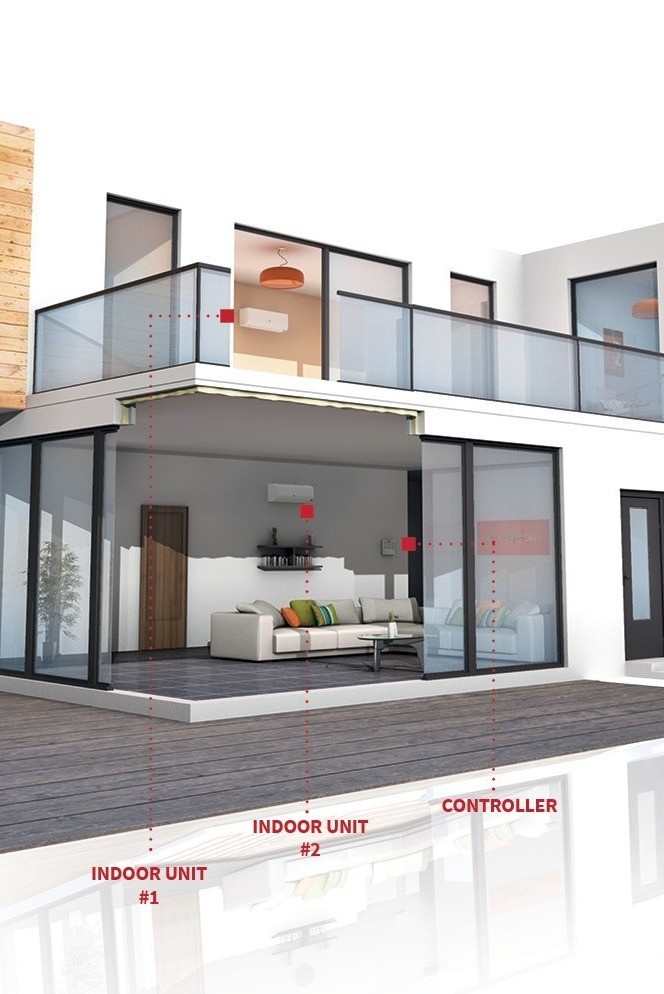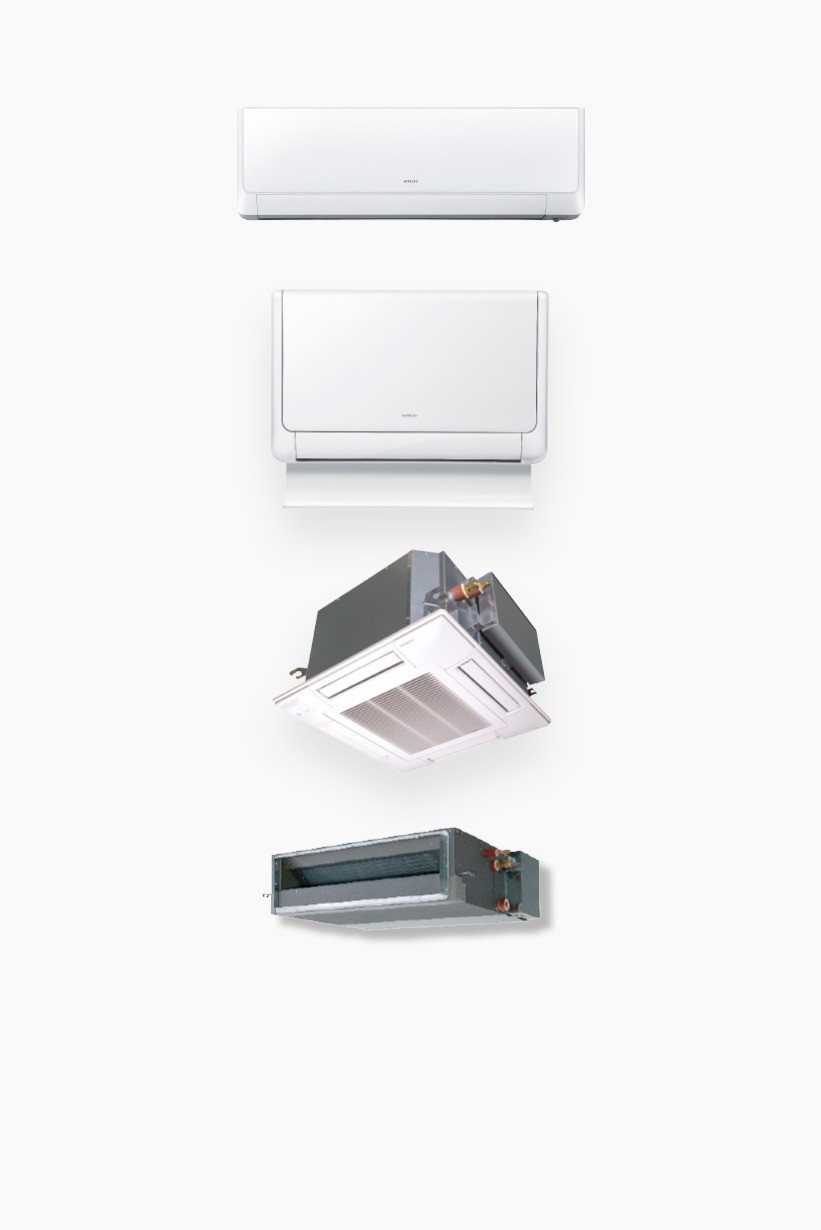 –

Multiple Models

You can mix models, letting you choose the best option for the space: wall or floor mounted, ducted or cassette.
–

Low GWP R32 Refrigerant

The Multizone system delivers highly efficient cooling and heating with environmentally friendly low GWP R32 Refrigerant.

Air conditioners work using a refrigerant gas inside the system. Adopting R32 refrigerant helps you contribute to a more sustainable world, whilst enabling you to enjoy the same comfort benefits.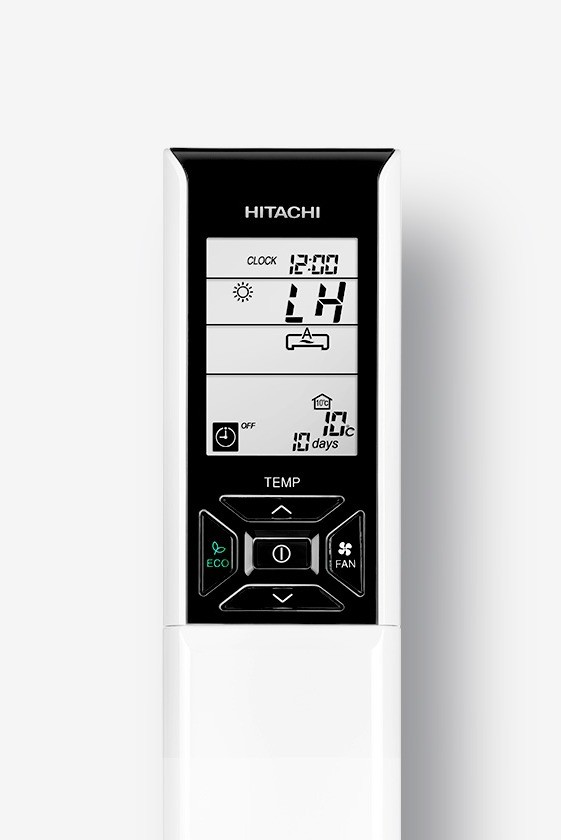 –

Premium Wireless Controller

A premium wireless remote comes standard with wall mounts and floor mounted units.

- Track power consumption
- 24/7 programmable timer
- Eco mode
- Sleep mode
- Powerful mode
- Leave home function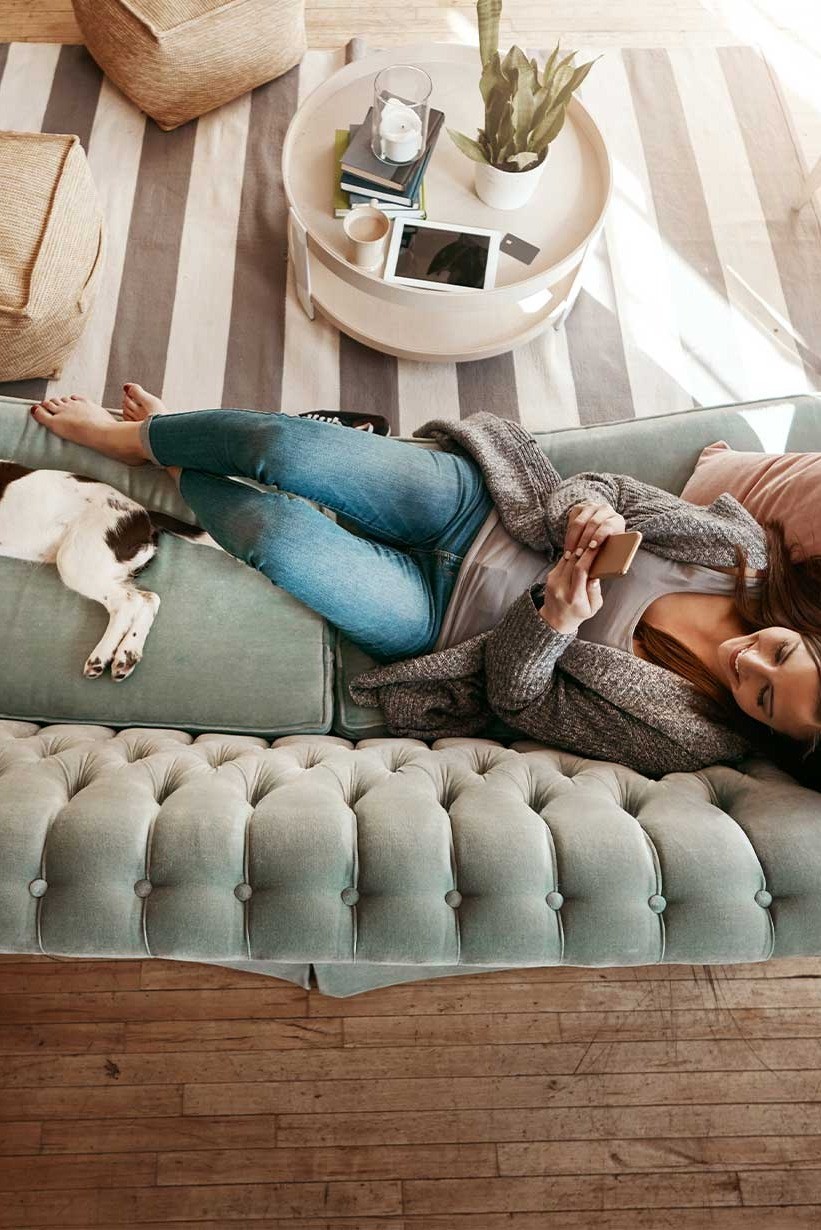 –

Rapid Heating in any Weather

Powerful mode will run your system at maximum output for 20-minutes projecting airflow further and faster to cool or heat a room rapidly.

Hitachi heat pumps can operate in outside temperatures down to as low as -15˚C and as high as 46˚C ensuring you stay comfortable when you need it.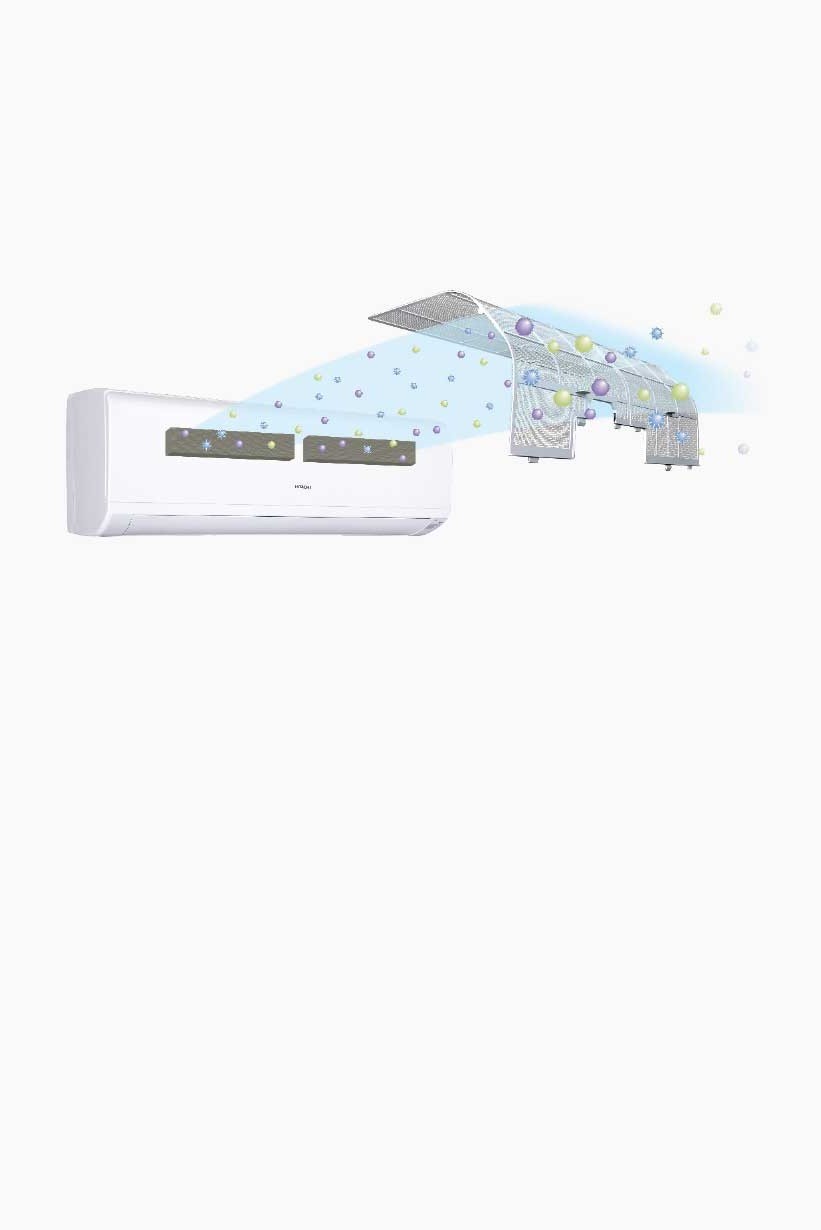 –

Air Filtration

Wall Mounted units, feature our cutting-edge Active Carbon air purifying filter that is proven to effectively capture and neutralise germs, bacteria, allergens, mould and odours.
All indoor units feature a washable pre-filter that absorbs and collects larger dust and pollen particles.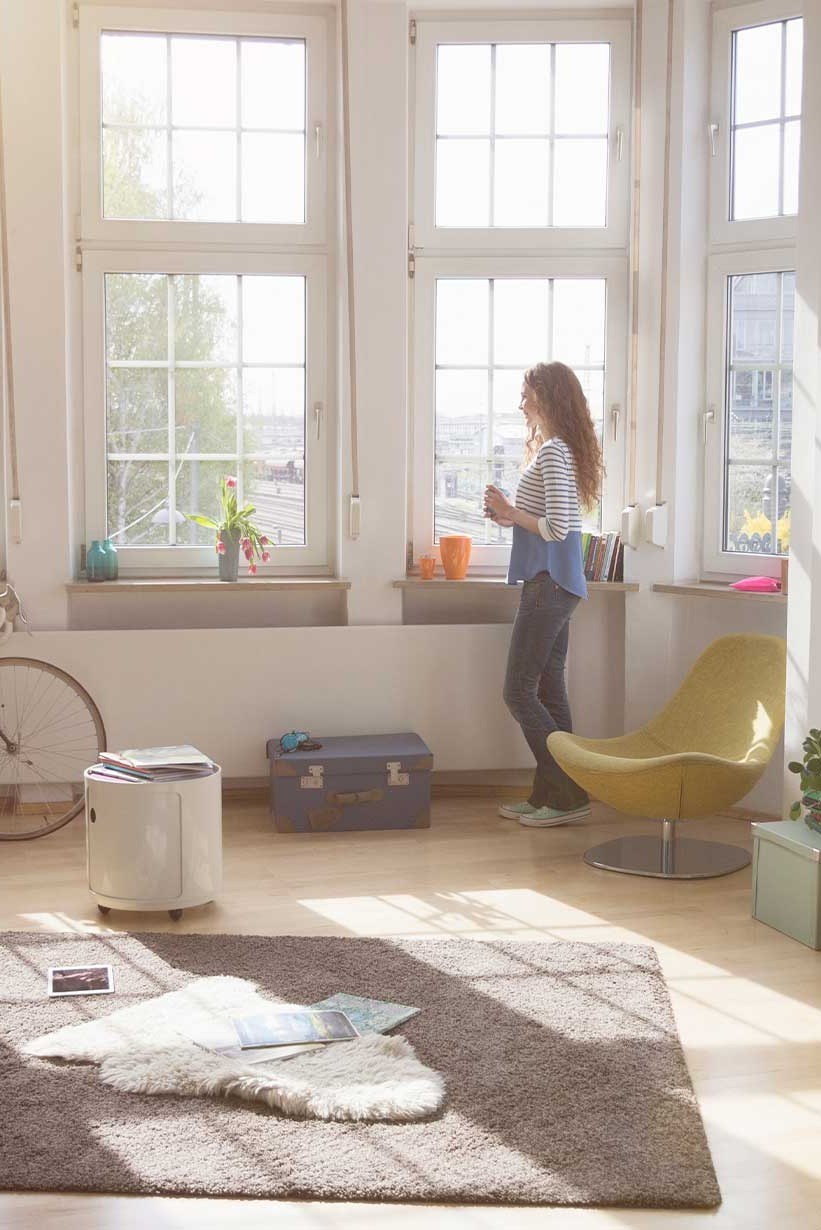 –

Whisper Quiet

With the newly improved seamless fan control system, Hitachi's air conditioners assure extremely quiet and smooth fan speed changes for even more comfort.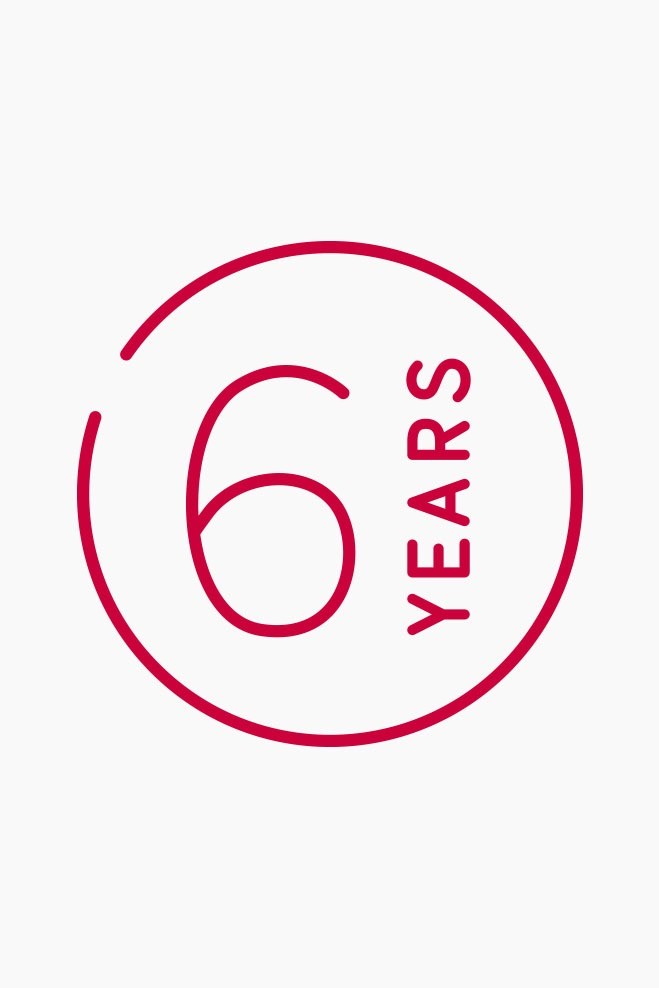 –

Industry Leading Warranty

An industry leading 6 year parts and labour warranty covers Hitachi heat pumps for your home and office. This offers peace of mind that your heat pump will perform year after year.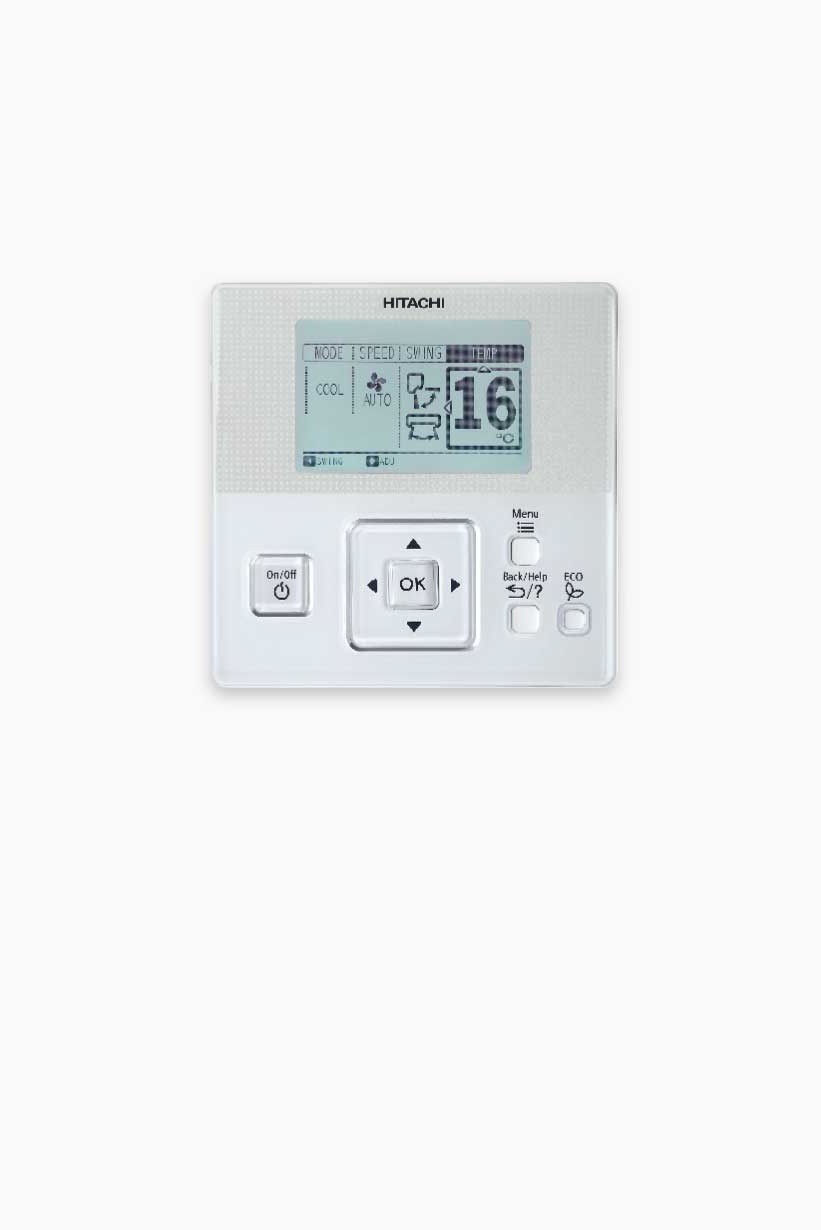 –

SPX-WKT3 Wired Controller

Optional for all indoor units types.

- Weekly timer
- ECO mode
- Powerful mode
- Leave home
- Sleep mode
- Room temperature indication
- Power consumption display
- Backlight display
- Ventilation speed
- Temperature limiting function
- Operation mode lock
- Error history
- Key lock function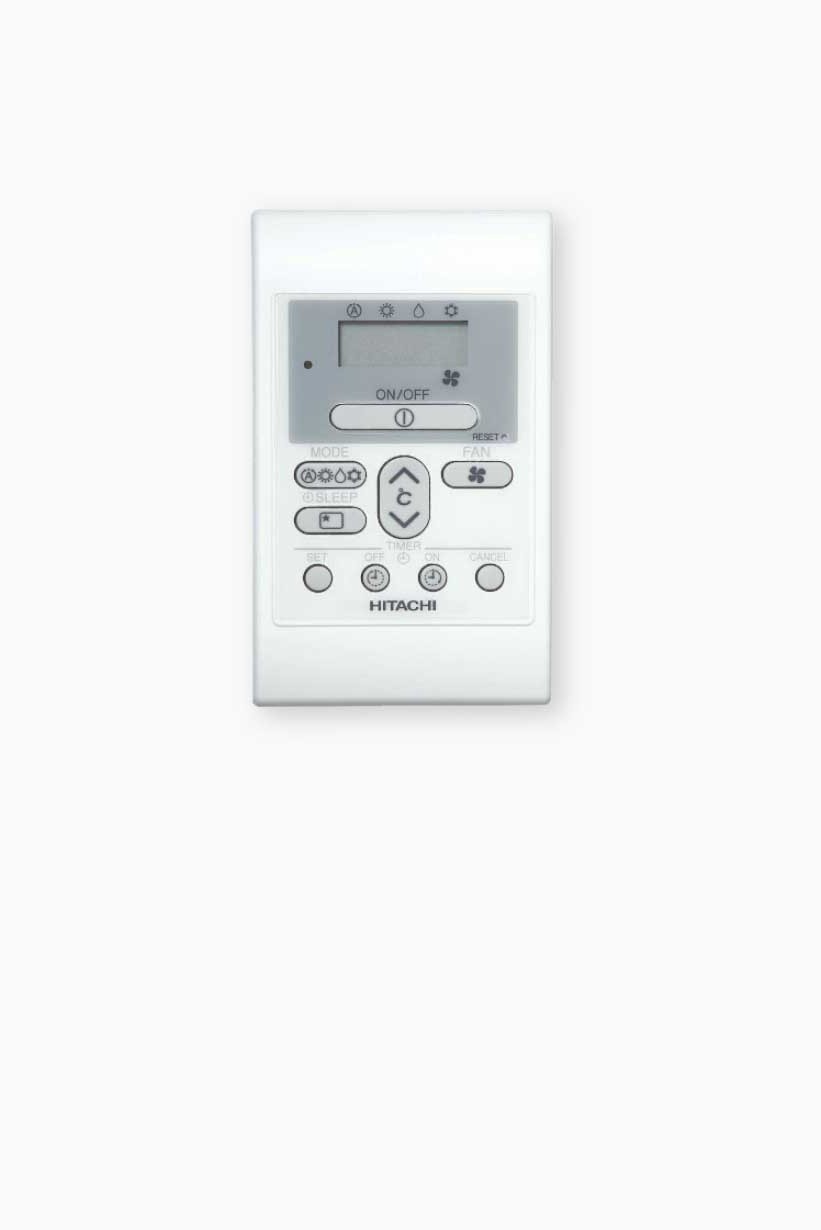 –

Half Sized Wired Controller

Optional for all indoor units types.

- Room temp indication
- 24 hour timer
- Sleep Mode
–

Good for you, better for the planet.

Hitachi Cooling & Heating delivers superior performance, longevity and comfort with our range of R32 air conditioners.

Since 2013, Hitachi air conditioning units with R32 have been supplied to over 40 countries.

The benefits of R32 include:

» 3 times less impact on global warming*
» Reduction of CO2 emissions
» Excellent thermal properties
» Higher volumetric capacity
» Lower refrigerant charge
» Contributes to air conditioning energy efficiency
» Safety approved
–

Documentation

Manuals, brochures and other product literature. If you need any more information, please get in touch.