–

Medium Commercial Split Systems

Hitachi's medium commercial split systems are designed for mid-scale projects, prioritizing reliability while minimizing the indoor footprint.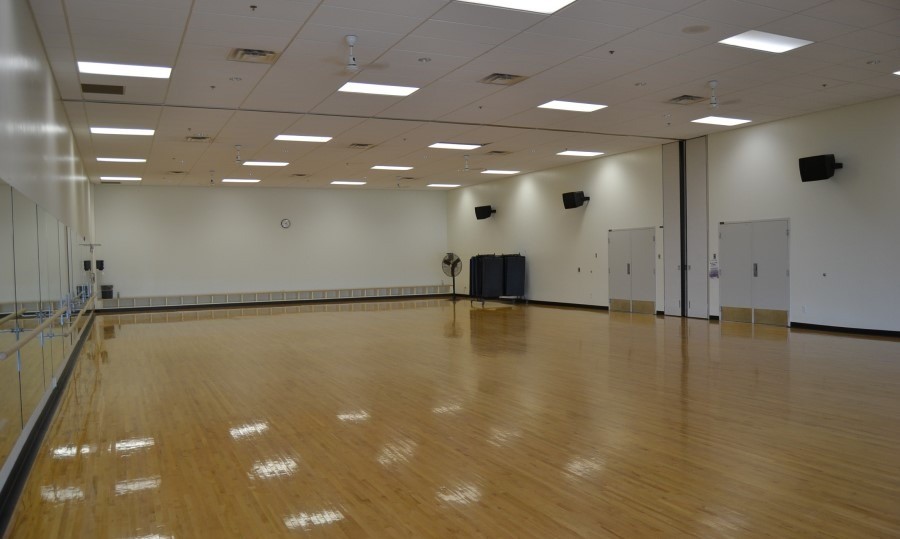 The Best Solution for Mid-scale Commercial Applications
Designed for small and medium commercial projects, Hitachi's medium-scale commercial split systems include technologies to safeguard reliability while occupying a minimal indoor footprint, and optional features to address indoor air quality issues.
Mid-scale commercial split systems have larger capacities than light commercial splits, choices of slim Floor Standing free-blow split system unit or ducted split systems.
The system is ideal for simple projects with a large open space where easy installation of a floor standing free-blow unit is preferred (RAC-NPxA / RPS-NPxA), or for projects where a ducted system is needed but the cooling capacity requirements are still relatively smaller than a large commercial project (RAS-NPxxx).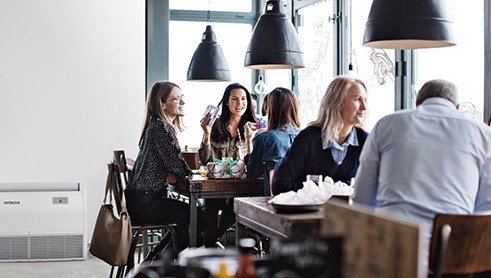 –

Choose from slim Floor Standing split system or ducted split system

Choose from slim Floor Standing units that are just 600x350mm footprint with capacities from 10-17.6kW and a choice of Inverter or Fixed Speed models. Alternatively systems up to 47kW capacity are available with our ducted split system which has an indoor footprint from just 1.1-1.7m2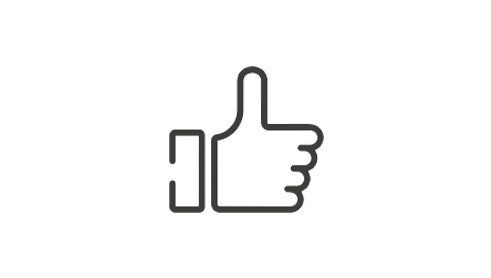 –

Compressor safeguards built in

The compressor is fitted with a high-pressure switch, a 3-phase overcurrent transformer to protect from electrical surges, a crankcase heater to protect from refrigerate loss when the compressor is not active, protection against excessive superheat/discharge gas temperatures which fatigue components and lead to inefficient operation of the system, and a timer relay system to prevent the compressor from restarting too quickly.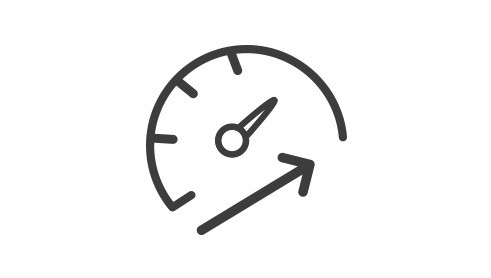 –

High-performance evaporator for indoor units

Hitachi's patented scroll compressor generates quick cooling, less vibration and lower energy consumption for virtually uninterrupted cooling operation.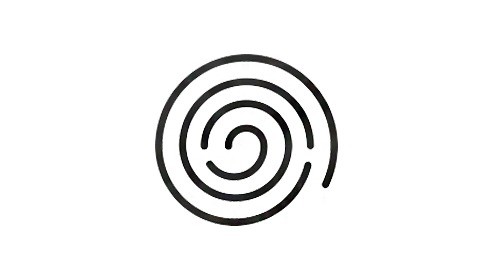 –

Scroll compressor

Hitachi's patented scroll compressor generates quick cooling, less vibration and lower energy consumption for virtually uninterrupted cooling operation.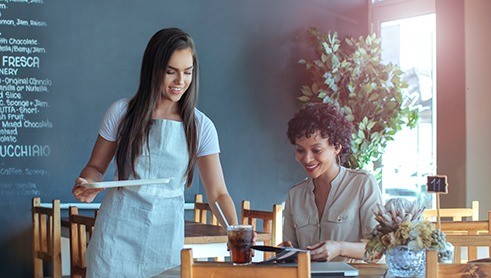 –

Add optional air filters

A filter frame in the indoor unit of our box-type systems enables easy installation of a range of air filters.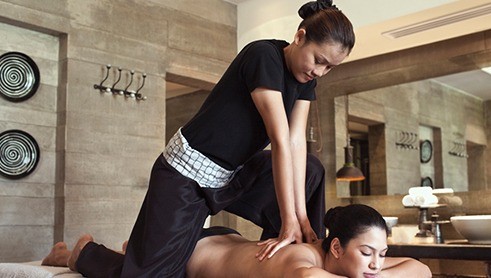 –

Evaporator fan optimized for low-noise

The centrifugal fan and fan casing are optimized for efficient and low noise operation of the indoor unit.
–

Hitachi Medium Split Systems for commercial spaces

With over 80 years of experience, we are confident that our range of cooling and heating solutions provides households and businesses with the leading climate control technology to create and maintain the perfect indoor environment. We cater for all types of homes, including detached houses, semi-detached, flats and apartments, lofts and attics, as well as for specific spaces like garages, workshops, home offices and more. Select from wall-mounted, ducted-concealed style and ceiling cassette units, all of which are designed with your comfort in mind.

To see our ranges of home and business solutions, click here, and if you are interested in receiving more information from a professional installer, find your nearest one using our Partner Locator.