–

NT Series
Ducted Inverter Heat Pump AC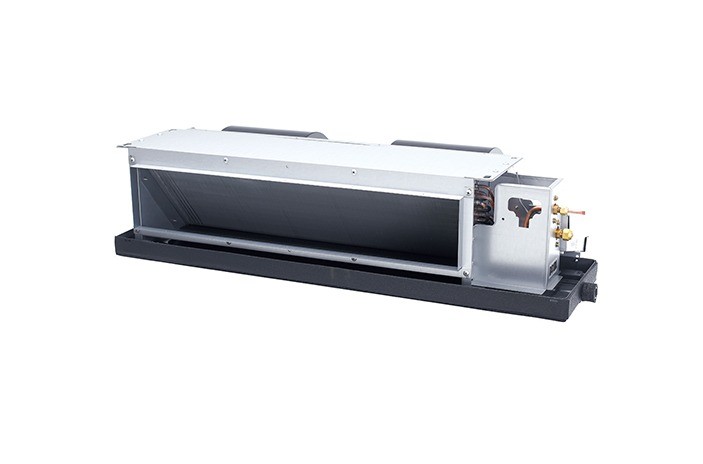 –

NT Series
Ducted Inverter Heat Pump AC
Implementing the latest Japanese technologies. Our concealed ducted mini-split with shorter height fit seamlessly into your ceiling without sacrificing living space volume. Enjoy high-quality performance with a wide range of capacity for a greater flexibility when choosing a unit for each room. Breathing clean air is also possible with Hitachi's slim ducted split system, thanks to its automatic heat exchanger cleaning function.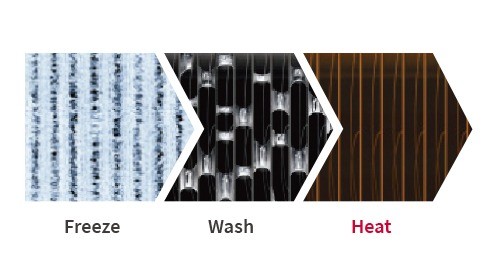 –

FrostWash on ducted type helps to clean the unit automatically unlike previous technology

FrostWash technology not only cleans the dust and dirt clogged between heat exchanger fins by freezing it, and washing it away, but heats the fins and dries the internal components to depress the growth of mold and bacteria.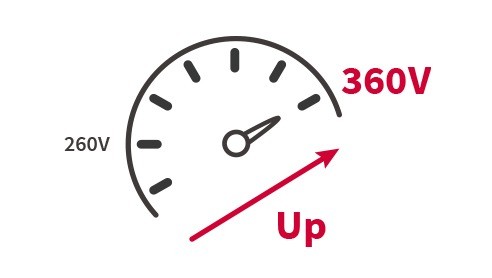 –

Synchronized Japan inverter technology, more powerful

Hitachi's air conditioning adopts Japan's inverter control technology, which controls the ultra high frequency voltage and the pulse amplitude modulation (PAM) system precisely to prevent loss of energy. When the load increases, the voltage raises to 360V in order to boost compressor rotation. Meanwhile, the power factor hikes up to 99% which delivers rapid cooling or heating, and more efficient power.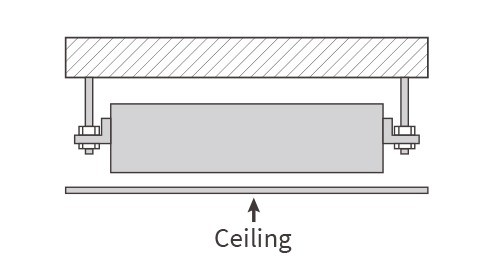 –

All-sided unit design for more flexible space utilization

The ultra slim unit can be easily integrated into interior design. It can fit into narrow ceiling spaces. The refrigerant and drainage outlet is available on both sides, which provides more options for installation. The piping length between indoor and outdoor units is up to 30m and the height difference is up to 20m. So the ODU can be placed further away when space is a concern.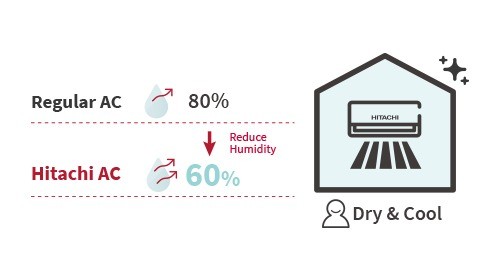 –

Technology of perceived temperature

By controlling both temperature and humidity, Hitachi air conditioning converts the setting temperature to perceived temperature. By removing humidity in the air, it delivers a more comfortable environment without added energy consumption.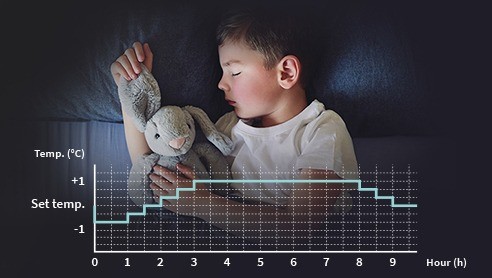 –

Contributes to sleep quality

Set a comfortable temperature to help you fall asleep, knowing that Hitachi air conditioning will automatically adjust the temperature once the timer is set, preventing the room from getting too cold or too hot and reducing energy consumption.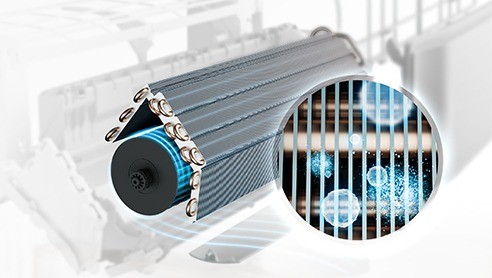 –

Stop the causes of AC odors

Whenever the unit is switched off, the AC automatically blows air through internal components to prevent mold build-up– the primary cause of those nasty odors. It offers 5 different time durations (10, 20, 30,45, and 60 mins) for selection according to humidity and users' preference.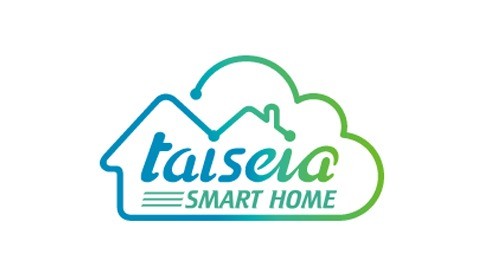 –

TaiSEIA 101 Smart home certified

Taiwan Smart Energy Industry Association (TaiSEIA) promotes the development of energy and information communication protocols, accelerates the promotion and application of smart home products, integrates various smart home products through a verification system, and drives the development of a variety of related application services; Hitachi air conditioning products have been certified as smart home products, providing consumers with more high-tech and personalized smart air conditioning products.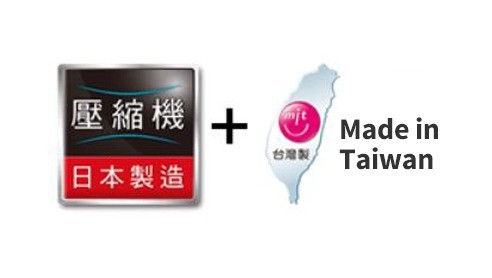 –

Adopted Japan made compressor & crafted in Taiwan

To ensure the brand's highest quality standards are observed uniformly, the NT series imports its compressors from Japan, and the AC units are made in Johnson Control-Hitachi's own Taiwanese factory.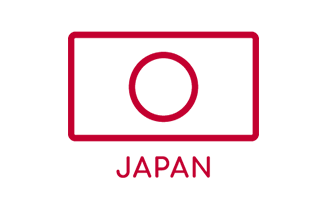 Japan made compressor
Japan made compressor helps maintain the reliability of the concealed mini split AC for longer periods. This also means excellent performance in reducing vibration and noise.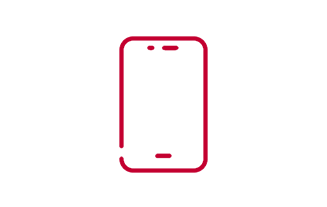 Mobile application available [1]
The industry's leading mobile application enables users to set on/off schedules remotely, or operate/monitor a number of products at the same time. It also supports Google smart speaker control.

[1] require installation of external adapter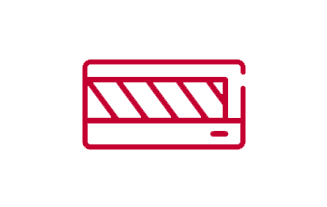 Wide range of ducted capacity
The capacity varies from 2.2kW to 16.0kW. This offers 13 capacities of IDUs for better fit in customers' spaces according to their custom cooling/heating.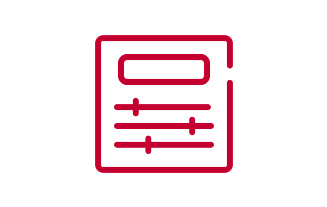 8-zones central controller (optional)
The 8-zones central controller helps to manage up to 8 indoor units. With a large LCD backlight display, it's easy to set without eye strain. By using serial wiring, it's easy to install and commission.
–

Brochures and catalogues: NT Series

Catalogues, brochures and other documentation. If you need any more information, please get in touch.