–

RCIW Series (4-way Compact Cassette)
4-way Cassette Fan Coil Unit
–

RCIW Series (4-way Compact Cassette)
4-way Cassette Fan Coil Unit
The 4-way Cassette fan coils enhance your commercial space. They offer a variety of sizes, panels, and cooling/heating capacities. Engineered with advanced EC motor technology, they guarantee energy efficiency performance.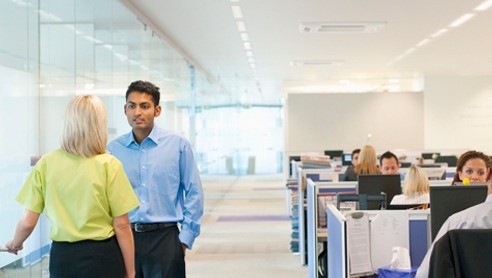 –

Energy efficient 4-way Cassette fan coils

Embark on an innovative journey with Hitachi 4-way Cassette fan coils, featuring advanced EC (electronically commutated) fan motors. These cutting-edge brushless electric motors are seamlessly integrated with onboard electronics, offering precise control over voltage and current. This translates to meticulous modulation of fan speed, ensuring your fan coil operates with tailored efficiency according to your preferences, thus optimizing overall performance for your business endeavors.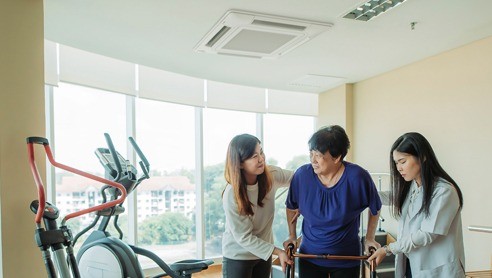 –

Flexibly meet diverse installation requirements with 4-way Cassette fan coil

Discover ideal solutions for ceiling-mounted installations with our 4-way Cassette fan coil units. Select from two size options, 600mmx600mm or 800mmx800mm, to perfectly match various ceiling heights and grids, ensuring a seamless fit for your installation needs.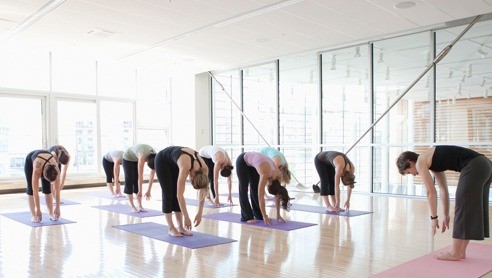 –

Opt for our fan coils to cater to your heating and cooling needs, or even both

Enhance your business environment with the versatility of the 4-way Cassette fan coil, available in both two-pipe and four-pipe models. The two-pipe option seamlessly alternates between heating and cooling, complementing your current setup – an ideal addition for enhancing cooling capabilities for existing chiller configurations during warmer months.

On the other hand, the four-pipe system offers a comprehensive solution, enabling simultaneous heating and cooling. This is the ultimate choice for those committed to establishing an eco-friendly home climate control system, harnessing the power of chillers.

Explore a wide spectrum of cooling and heating capacities within our fan coil range, ensuring tailored solutions for diverse business needs.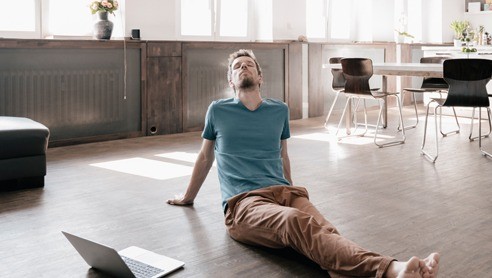 –

Hitachi RCIW fcu operates silently, with noise levels as low as 47dB

Functioning at noise levels as minimal as 47dB[2], the 4-way Cassette fan coil boasts the market's most hushed operation. Operating discreetly, these fan coils contribute to creating a conducive and cozy atmosphere, whether for a tranquil evening or a bustling gathering with loved ones.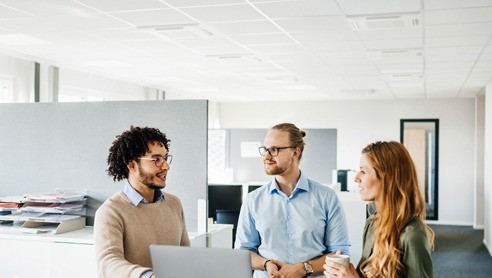 –

Discover customizable Cassette panel choices to enhance your room's aesthetics

The 4-way Cassette fan coil offers two panel options:


Standard white ABS plastic panel: Slightly overlaps with standard 60x60 false ceiling modulation.


Metallic diffuser panel: Painted white, without motorized louvers. Fits a standard 60x60 module seamlessly, without overlapping.


–

Additional benefits of Hitachi RCIW 4-way Cassette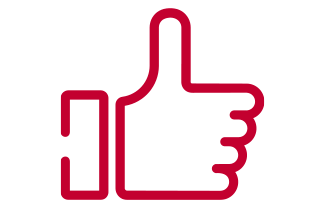 Small and simple room thermostat
The electronic LCD room thermostat is a fuss-free, simple control for users. Adjust your fan speed, heating/ cooling mode or the temperature easily.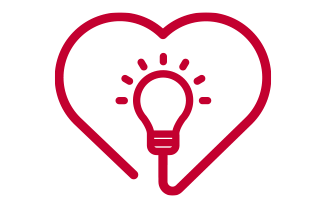 Energy saving mode
Utilizing the "Economy" function accessible through the LCD thermostat, users can activate an energy-saving mode for improved bill management.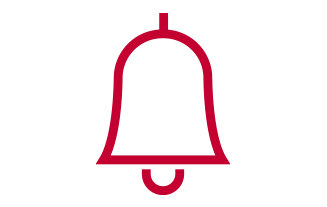 Filter maintenance reminder
The filter icon blinks, serving as a reminder to change or replace the filter when necessary, eliminating an extra item on your to-do list!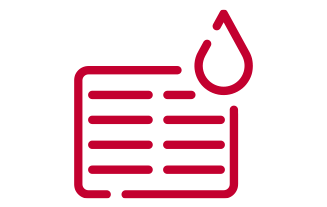 Easy-to-wash filter
The fan coil is equipped with a washable synthetic filter, designed for effortless removal during maintenance and cleaning.
–

Brochures and catalogues: RCIW Series (4-way Compact Cassette)

Catalogues, brochures and other documentation. If you need any more information, please get in touch.
–

Notes:

[1] Refer to local offerings for more information. Cooling capacities range between 2.73kW to 10.69kW. Heating capacity range between 2.87kW to 10.69kW
[2] Noise level vary by model. 47dB applies for RCIMW-ECM 25-2