–

airCloud Pro Adapter
Gateway Accessory
–

airCloud Pro Adapter
Gateway Accessory
Link Your Hitachi VRF Systems to AirCloud: The most cost-effective solution in the market for remote control via web or app. Simple installation and configuration. Manage AC operations, access energy data, and identify errors seamlessly.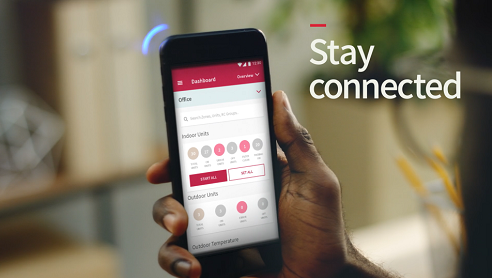 –

Embracing the Cloud's Liberty

Linking your Hitachi VRF equipment to the airCloud Pro empowers facility and equipment managers with unparalleled freedom and convenience:


Access anytime, anywhere via the app or web


Real-time temperature zone control


Streamlined multi-site management


Error notifications


Comprehensive energy data tracking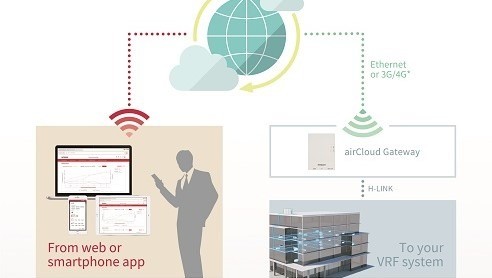 –

Connecting up to 80 indoor units via LAN or 4G

A single gateway can seamlessly link an H-LINK system comprising 80 indoor units [1], 64 remote control groups, and 16 outdoor units. This connection can be established through the client's LAN/Ethernet local network or by utilizing 4G[2].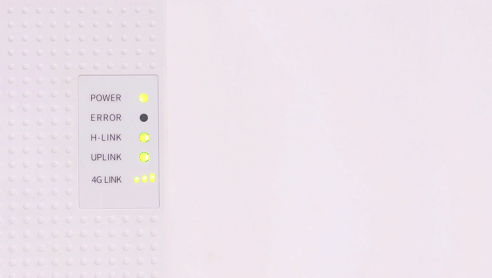 –

LED indicators for Connectivity Status

The gateway features five LED lights that provide continuous status updates on connections:


POWER light indicates when the gateway is powered.


ERROR signals any error occurrences.


H-LINK flashes during communication between the gateway and the units.


UPLINK confirms an effective connection to the cloud.


4G LINK activates when using the optional 4G module accessory instead of a LAN network.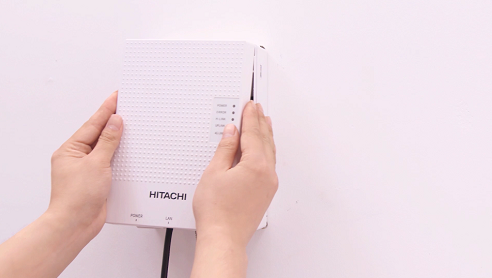 –

Simplified Installation in 5 easy steps


Secure the airCloud Gateway on the wall.


Connect the power and H-LINK wiring for air-conditioner linkage.


Configure switches, including the LAN mode via DIP switch, and set the protection fuse.


Pre-configure your system via your laptop and establish login credentials.


Conclude the installation by activating the VRF system.


Based on your wall conditions, you have the option of either wall-mount or DIN-rail installation.
For detailed guidance, please refer to our [How to Install the airCloud Pro Gateway video] available here.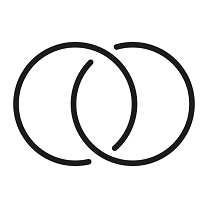 Wi-Fi Not Required:
The airCloud Pro gateway establishes a connection between Hitachi H-LINK systems and the cloud through Ethernet/LAN. In select regions, there's also an option for a 3G/4G module.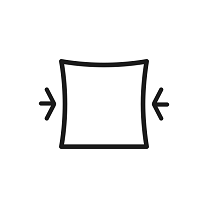 Sleek and Compact Design:
Measuring just W:138 x H:200 x D:41 mm, the airCloud Pro gateway boasts an exceptionally slim and compact profile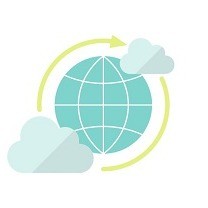 Connect an Unlimited Number of Gateways:
With airCloud Pro, you can seamlessly integrate an unlimited number of gateways and group them by site, without user limitations.
–

Brochures and catalogues: airCloud Pro Adapter

Catalogues, brochures and other documentation. If you need any more information, please get in touch.
–

Notes:

[1] For H-LINK II, up to 80 indoor units can be connected; for H-LINK, the limit is 64 indoor units.
[2] Availability of the optional module (HC-IoTGW4G)* may vary by region.