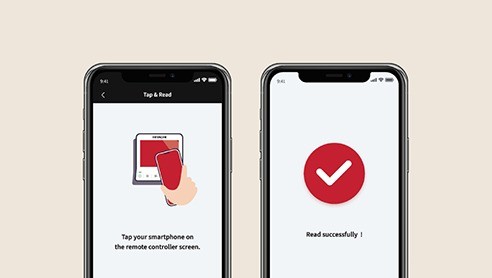 –

Forget tedious buttons & limited display

airCloud Tap is a new-generation app for servicing Hitachi equipment.
● Traditional manual method:
> push buttons & switches
> limited physical display of codes and numbers
● airCloud Tap alternative
> contactless reading & writing of settings
> NFC communication between the equipment and your phone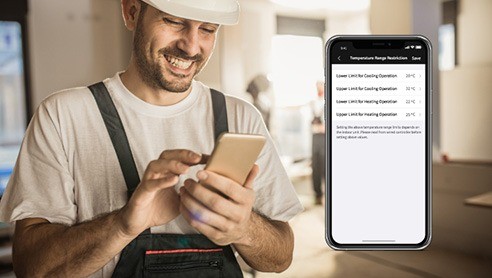 –

For commissioning…

With airCloud Tap, you can configure the equipment and customize the settings for your site from your smart phone. Functionalities include test run, selection of the external/internal outputs and over hundreds of installation settings, from essential to refined optimization.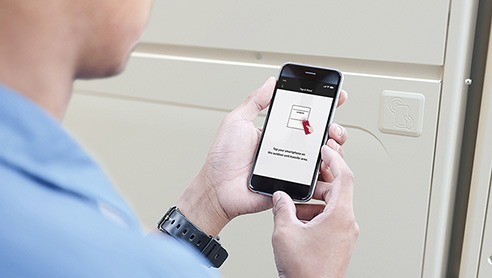 –

... and troubleshooting

airCloud Tap enables quick checks of a system's operations and errors, with a simple tap next to the Hitachi units. Instead of usual complex navigation to see the desired data, airCloud Tap displays all the data items in the app screens, with description of each code. Complete data reports can be saved and exported.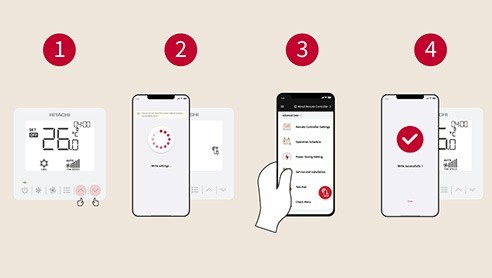 –

How it works - for indoor units' controllers

1/ Activate the NFC connectivity of compatible Hitachi controllers by pressing [▲] and [▼] simultaneously.
2/ Hold your phone near the controller's NFC symbol.
3/ Once a connection is established, the app displays the current settings of the controller. You can edit them as desired on your phone.
4/ When you have updated the settings in the app, simply place your phone near the controller again to apply the new settings.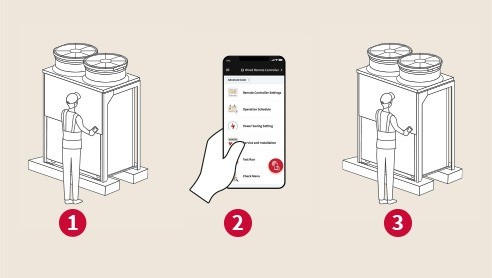 –

How it works - for VRF units

1/ Open airCloud Tap app in your phone. Tap your phone next to the NFC Tap symbol on the outdoor unit*. NO NEED TO OPEN THE CASING
2/ Once a connection is established, the app reads the current settings of the outdoor unit. You can edit as desired on your phone.
3/ When you have updated the settings in the app, simply place your phone near the outdoor unit again to apply the new settings.

*The NFC connectivity of VRF units can be disabled on the electric board's dip switches (instructions in the manuals).
–

10 improvements over traditional servicing

1. Time saving setting process
2. No need for any tooling
3. No need to remove the outdoor unit's cover
4. Less buttons to press
5. Display the complete description of code/setting
6. Create exportable reports
7. Save & copy option for quicker multi-unit configuration
8. Fast selection and entry of desired setting, thanks to phone touchscreen and keyboard
9. Intuitive interface with organized navigation
10. Paper-free: online access to product's technical documentation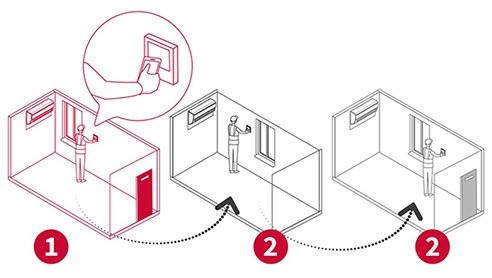 –

Save, copy and paste: the perfect tool for multi-unit projects

Save incomparable time in your multi-unit projects by copying one unit's configuration settings and pasting them to other units later. So you don't need to repeat the entire configuration process every time!

Ideal for
● Combined modular outdoor units
● Projects with similar rooms (ex: hotel rooms, office meeting rooms, hospital inpatient's rooms, classrooms… etc)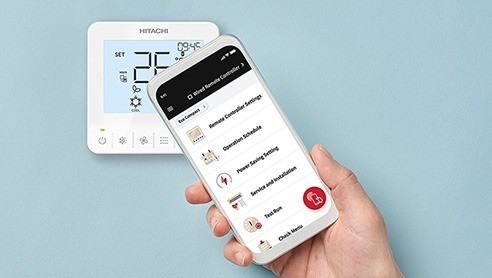 –

Contactless tap: up to 6x faster than manual method!

Tested and measured!

● 6x faster: reading of system's operation data
● 4x faster: configuration of 4 similar outdoor units (configure 1 and save, paste in 3 others) [*1]
● 2x faster: configuration of 20 similar room controllers (configure 1 and save, paste in 19 others) [*2]

*Details of test conditions and results further down this page.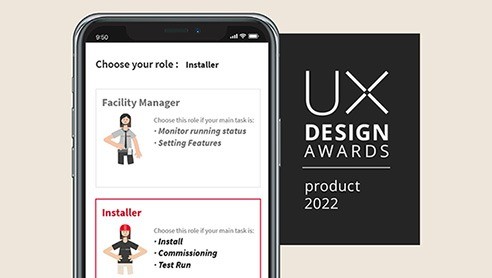 –

Award winning app

airCloud Tap app's interface has received awards for its great support of HVAC works. With intuitive navigation and easy-to-understand visuals, the app can be instantly adopted by all AC servicing professionals.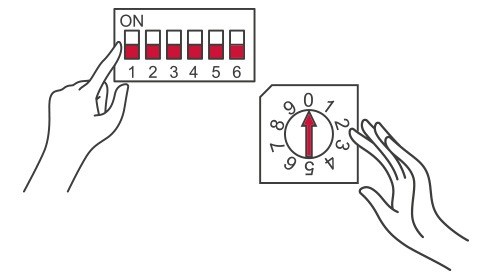 –

Manual method is still available

For those who do not wish to use airCloud Tap, the latest generation of equipment can also be set in the traditional manual way.
● air365 Max units: switches on the electronic board & segment-display
● Controllers: installation and service functionalities, accessible by pressing the buttons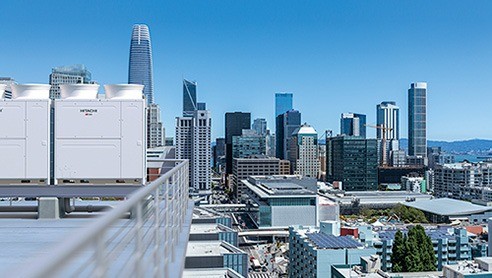 –

Complete security

[VRF outdoor units] For security reasons, the following settings cannot be processed by airCloud Tap: termination resistor setting, compressor, exclusion operation, inverter failure diagnosis, inverter PCBA number setting. For those settings, only manual access by electric board of the outdoor units is available.

[VRF outdoor units] NFC communication can be disabled via the dip switch on the electric board. In that case airCloud Tap cannot be used to read & write the outdoor unit. Manual setting remains possible.

[In the app] limited access to critical commissioning & maintenance settings is provided to authorized service only, with password protection.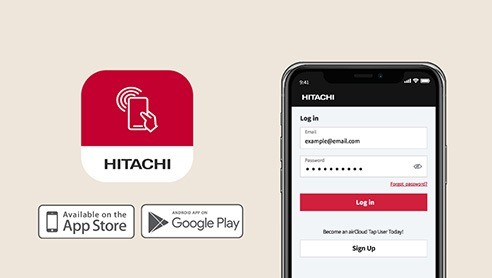 –

Good to know

● airCloud Tap requires to be used on NFC enabled phones. Not all smartphones currently available on the market have the NFC feature.
● Some Samsung Galaxy phones with NFC feature might experience issues with a few airCloud Go functionalities. See list of affected functionalities in the brochure.
● Internet connection is not needed for reading & editing the AC equipment by NFC. However, internet connection is necessary for the app download, user registration and access to online documentation.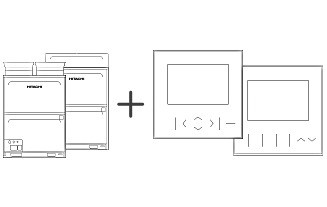 Read & export operation data
Tap the units and read the operation check data on your phone. Reports can be saved and exported in .cvs format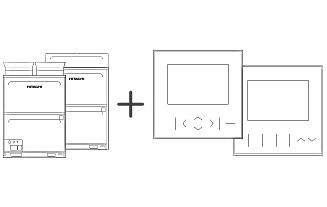 Access error history
airCloud Tap can read and display the error history, with complete descriptions for each error code.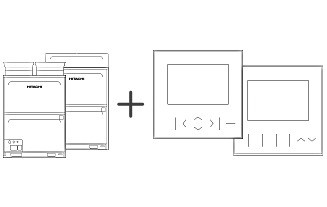 Optimize optional settings
Browse dozens of in-depth configuration settings inside the 'function selection menu' on your phone. Apply the best options to optimize the AC system for your site's specifics needs.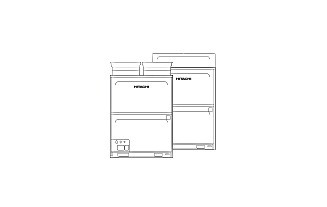 Log refrigerant charge
When additional refrigerant charge is processed, the date and charge amount can be stored in the outdoor unit's memory, then can be read & editable at any time by airCloud Tap app.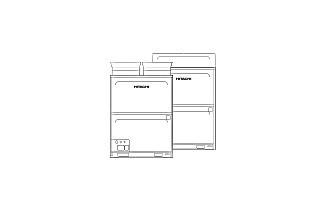 Increase the static pressure
If your VRF ducted unit is located indoors, easily increase the External Static Pressure (ESP) in the app. Tap again to apply.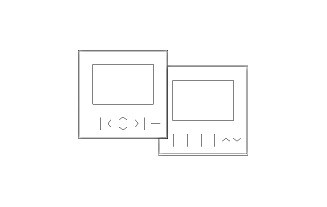 Adjust the room temperature sensing
When needed, select the thermistor sensor as reference for room temperature and improve accuracy with temperature calibration.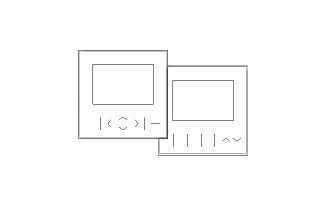 Prevent excessive setpoints
Add some min/max limits to the set temperature, so occupants won't misuse the air conditioning.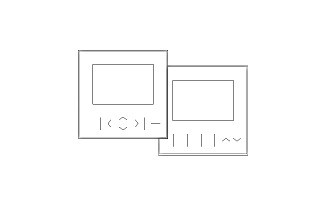 No NFC directly on indoor units
Hitachi air conditioning indoor units do not have NFC chips, as they are usually installed too far away for human reach. To configure the indoor units easily, tap their connected remote controllers.
–

Brochures and catalogues: airCloud Tap

Catalogues, brochures and other documentation. If you need any more information, please get in touch.