–

Central Station EX
Centralized Controller
–

Central Station EX
Centralized Controller
For mid or large-scale buildings such as offices, hotels, educational facilities, and hospitals, the Hitachi CentralStation EX features a highly intuitive and functional 12.1-inch color LCD screen and can be easily mounted on a wall. It also enables remote access by computer (LAN or Web VPN) and optional energy calculation software.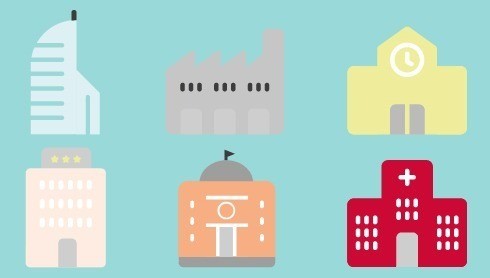 –

Control up to 2,560 VRF indoor units

The Central Station EX can control up to 160 indoor units and associated individual room controllers 'out of the box' but can be expanded to control up to 2,560 indoor units by connecting up to 15 extension adapters (PSC-AD128EX3). Additionally, up to 64 outdoor units are supported 'out of the box' which can be scaled up to 1,024 outdoor units using the same extension adapaters. This highly scalable control capability is made possible by the H-LINK wiring system.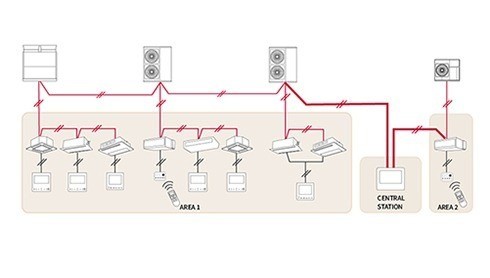 –

Lowering the cost of centralized AC control systems

A common barrier to centralized control of a HVAC systems is the installation and commissioning cost. Hitachi H-LINK lowers this cost by enabling any type of wiring route based on layout rather than on air conditioning system structure. Units can be 'daisy-chained' together so that an indoor unit can connect to the nearest indoor unit rather than back to a central control point.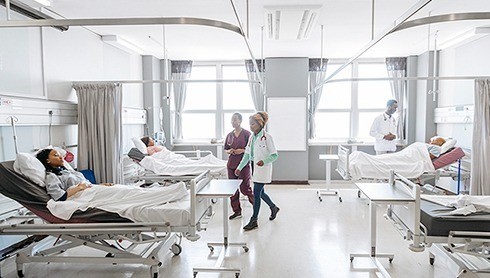 –

Define virtual control zones in your building

Define up to 128 virtual control zones or 'groups' using the touchscreen interface, expandable up to 2,048 using 15 extension adapters. Control zones make it easier to manage the system and define consistent temperature, timing and other settings across one or more areas of a building.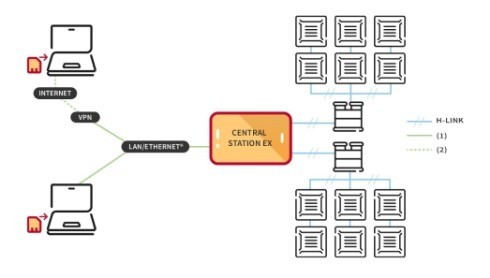 –

Reduce energy bills with energy calculation software

Get detailed values of AC energy consumption per zone by installing power meters on your Hitachi AC control systems and installing the optional Energy Calculation software (PSC-AS01EXC) onto the Central Station EX via SD card. Choose from a variety of calculation methods to monitor energy consumption, enabling proactive management of the system to achieve higher energy efficiency. The software also supports tenant metering by reading the data from power meters in each tenant zone and translating it into ready-to-use energy reports; these can be exported as a .cvs file for use with any 3rd party billing application to generate a utility bill.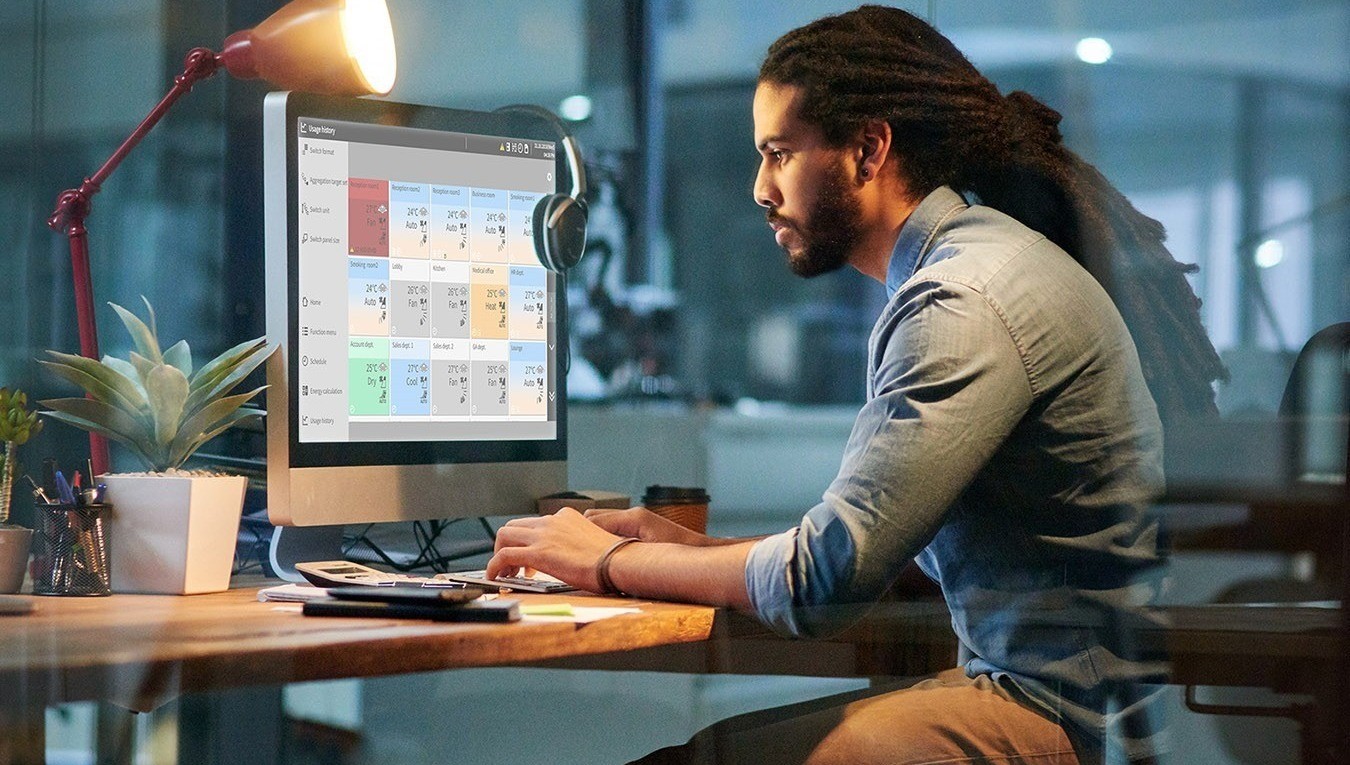 –

Air Conditioning control from a PC

If preferred, the Central Station EX can be accessed and operated from the facility manager's computer. Simply connect the controller to the building's ethernet network and install the remote access software that comes supplied with the Central Station EX unit, onto the facility manager's computer.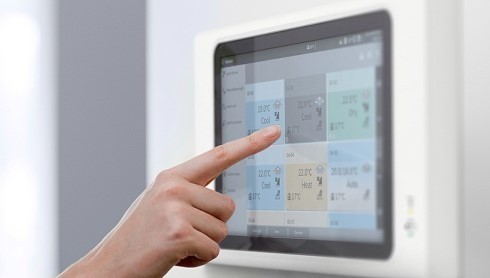 –

Intuitive touchscreen interface

The intuitive touchscreen interface features instantly recognizable coloured blocks and icons to help operators navigate through settings quickly and easily.
Select target zones to turn on/off indoor units, adjust the temperature setpoint, fan speed, and airflow direction. Central Station EX also displays the room temperature (sensed at the indoor unit's inlet) so you can quickly identify the zones that might need adjusting.

Choose how data is displayed and obtain easy-to-read management reports with up to two years of data for settings including accumulated operation time, accumulated thermo-ON time, average air intake temperature of indoor units and outdoor units, average setting temperature, average zone controller sensor temperature (may not be available depending on zone controller settings) and more.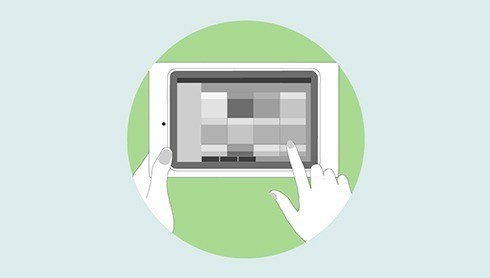 –

Flexible programmable schedule

Use the scheduling function to align to your building's routine hours. Up to 16 slots can be set for each day of the week. You can pre-cool/pre-heat selected rooms before opening hours, and schedule the AC to turn off during the building's vacant hours.


Winter and summer schedule can be differentiated


For special days, an exception to the schedule can be programmed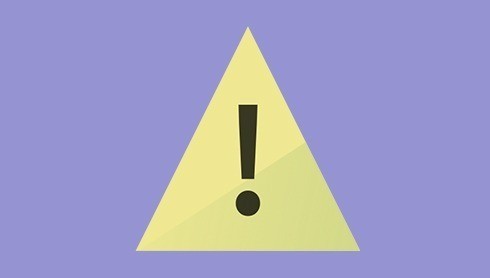 –

Filter maintenance and error reporting

With Central Station EX AC controller, facility managers can always know when air conditioning indoor units need filter cleaning. A filter symbol appears on the HVAC panel touchscreen to indicate which indoor unit requires servicing.
In case of malfunction, operators are alerted with an alarm visual symbol and optional sound. Facility managers can also access error codes from the AC controller panel screen.
Central Station EX can record up to 10,000 error events ensuring a complete historical record over time.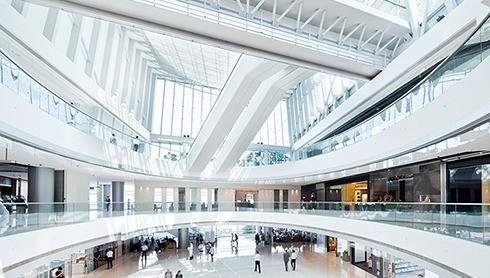 –

Synchronize the AC with up to 6 external input or outputs

Sync the Central Station EX with other building equipment for more efficient building management operation. The Central Station EX has four input and two output connecting ports on the back.
For example, add fire alarms as an external input so the fire alarm can trigger emergency stoppage of the HVAC system.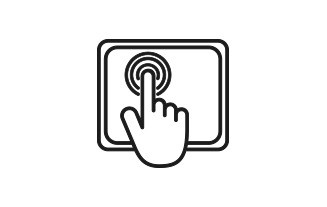 12.1 inch color touchscreen
Central Station EX comes with an intuitive color-code touchscreen that allows easy visualization of each indoor unit's operation status.
Layout and list view options
In addition to 7 size options for monitoring icons, users can opt for list view or even configure a layout view reflecting their building's layout.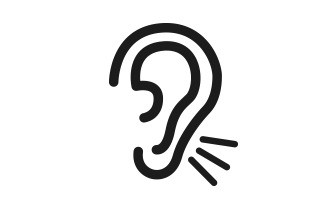 Error alarm sound
In addition to a visual symbol, users can opt to have sound emitted by the Central Station EX when a malfunction occurs.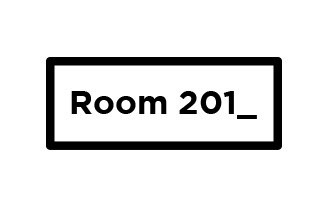 Customizable zone names
With Central Station EX, users can edit the names of every unit, RC-group and larger zone, for easier recognition.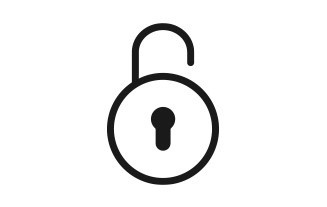 Lock of room controllers
From Central Station EX, you can lock entirely or partially the individual remote controllers of each room, to prevent misuse by building occupants.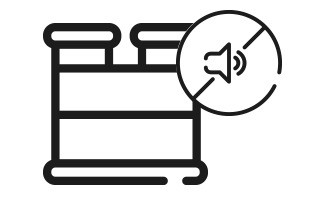 Night Quiet mode
From the Central Station EX, you can reduce the noise emitted by the outdoor units of your selected zones, on a scale from 0 to 9.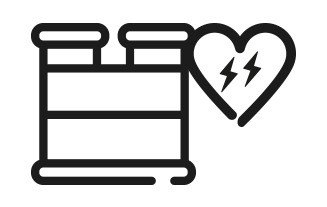 Power-saving capacity control
In order to save energy, power-saving operation can be set by reducing the capacity of your selected zones' outdoor units.
–

Brochures and catalogues: Central Station EX

Catalogues, brochures and other documentation. If you need any more information, please get in touch.