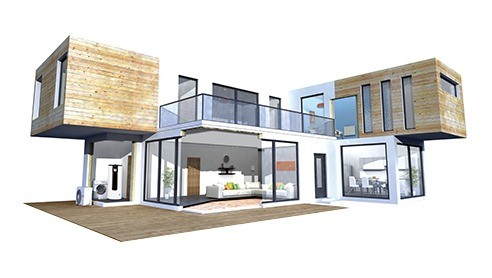 –

Powerful energy-efficient domestic water heating and commitment to the environment

​Yutampo is a heat pump for hot water only capable of heating water up to +55°C (+75°C with an electric heater) in just 3 hrs [1]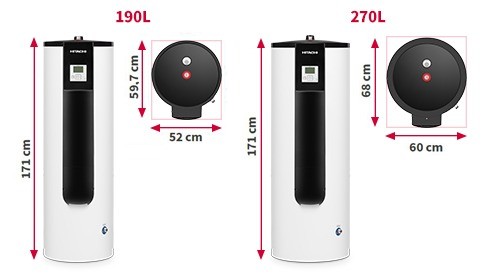 –

A compact heat pump with easy placement

Besides the energy-efficient heating, the tank's small footprint (520 x 597 mm for the 190L model) together with a maximum refrigerant piping length of up to 20m allows for easy and flexible installation in a standard cupboard (600 x 600 mm). The 2-part front panel provides quick access to all components and the LCD controller with an installer- and user-friendly multilingual interface facilitates the system's maintenance. An optional active anode is also offered to protect the stainless steel tank and ensure a longer lifespan.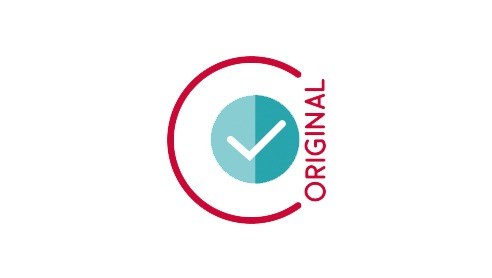 –

Inverter compressor: Hitachi's top-notch technology

The heat pump compressor developed and manufactured by Hitachi incorporates new inverter technology.
Thanks to it, Yutampo adapts precisely to the occupants' needs.
Increase savings on your electricity bill with inverter technology: it reduces consumption by 30% compared to a traditional compressor.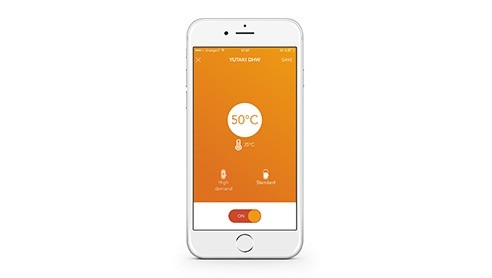 –

Efficient home heating manageable with smartphone app

Now you have an option to control your water heater remotely using our smartphone application, or to add remote maintenance with the PRO version which helps to save your time, money, and peace of mind.
–

Brochures and catalogues: Yutampo R32

Catalogues, brochures and other documentation. If you need any more information, please get in touch.