–

AQtiv-Ion Kit for VRF
Ionizer for Ducted VRF Units
–

AQtiv-Ion Kit for VRF
Ionizer for Ducted VRF Units
Combine your air conditioner with the AQtiv-Ion Ionizer Kit to provide a healthier indoor environment. The ionizing air purifier combines with your air conditioning system, eliminating the need for its fan and utilizing the airflow from the air conditioner instead. As a result, the AQtiv-Ion Kit has a low impact on noise levels and energy consumption and easily fits inside the pre-installed air conditioner.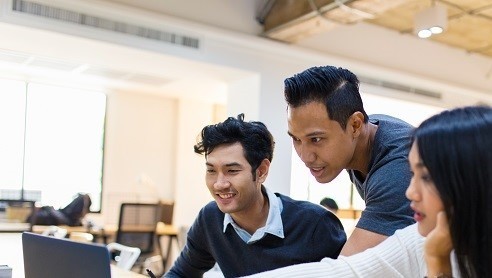 –

HVAC ionizer technology

The AQtiv-Ion Kit utilizes HVAC ionizer technology to produce negative ions that combine with the air's naturally occurring oxygen (O2). This process creates new oxygen molecules that trap impure particles, certain viruses, and bacteria and neutralize them, resulting in a cleaner and healthier indoor environment.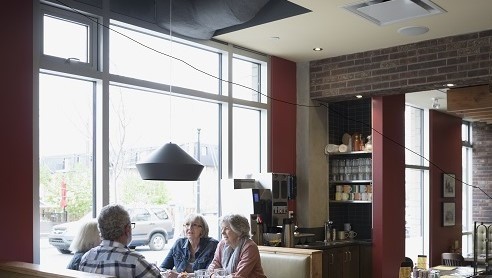 –

Effective against airborne pollutants

Thanks to its strong oxidation function, the ionizing air purifier
AQtiv-Ion Kit can destroy the structure of bacteria and certain viruses through powerful collisions. The strong oxidation also inactivates the live enzymes of bacterial cells, making it remarkably effective in fighting airborne pollutants and killing various types of bacteria (including influenza virus, Escherichia coli, and Staphylococcus aureus) and mold.
It rapidly decomposes formaldehyde into carbon dioxide and water for real-time elimination by reacting with the reactive oxygen ions through strong oxidation. Additionally, the ions can decompose and purify pollutants released by decoration materials with irritating odors such as benzene, ketone, and ammonia.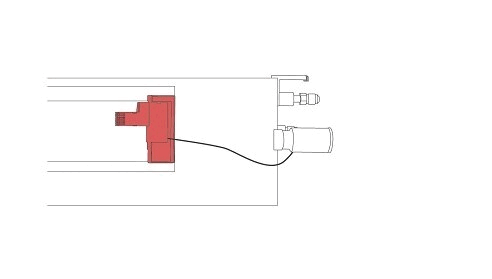 –

Easy conversion of your Ducted indoor unit to air purifier!

The AQtiv-Ion Kit ionizing air purifier is a plug-and-play system! You can connect it to your Hitachi VRF ducted indoor unit, whether it is a newly installed or pre-existing system. Depending on your installation conditions, you can choose between two options for where to fix the ViroSense Ionizer Kit:
1) Inside the indoor unit (air outlet)
2) Inside the air duct (air outlet)
–

Brochures and catalogues: AQtiv-Ion Kit for VRF

Catalogues, brochures and other documentation. If you need any more information, please get in touch.