–

LCD Wired Controller & Thermostat for Yutaki (PC-ARFH2E)
Wall Mounted Remote Controller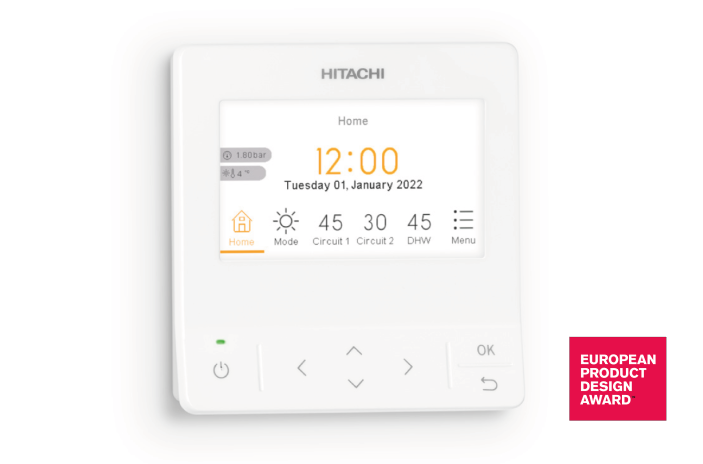 –

LCD Wired Controller & Thermostat for Yutaki (PC-ARFH2E)
Wall Mounted Remote Controller
With a sleek, award-winning design, our new advanced color controller is easy to use and is compatible with the full range of Yutaki air-to-water heat pumps including the latest POWER+ models.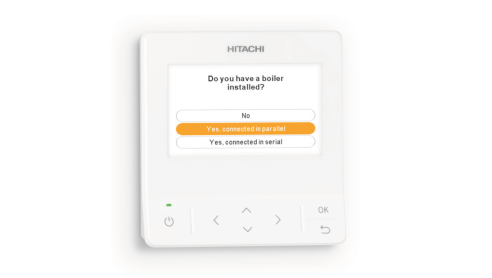 –

Set-up wizard

An intuitive 10-question configuration assistant to get your installation up and running in just 2 minutes. Simple, fast, and always meets your needs. All menu items are available in 26 different languages.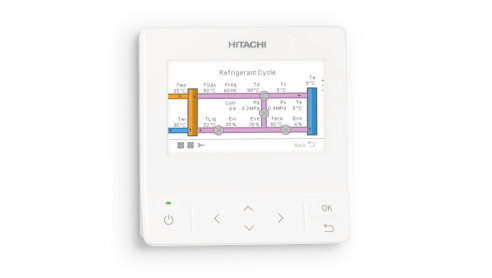 –

Synoptic view for heating engineers

System status can be checked easily directly on the LCD controller with the synoptic view showing unit's live operation information: 23 operating data pointed registered every 5 min.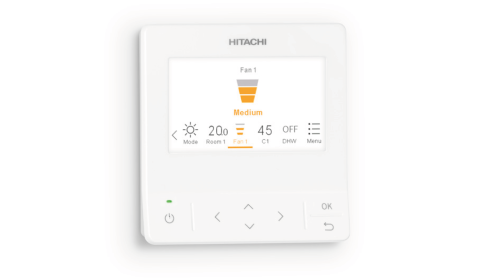 –

Integrated fan coil control

For installations with fan coils providing space heating or cooling, there is no need to install a separate thermostat; the integrated sensor in this control will manage fan coil speed and operating mode.
–

Energy consumption

Check and compare directly the energy data (input power or capacity) for space heating, cooling, domestic hot water, swimming pool or the total installation.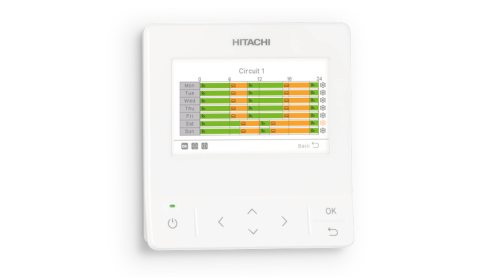 –

Weekly timer

Configure a weekly timer in by answering 3 simple questions. View timeslots clearly on the colour display.
–

Brochures and catalogues: LCD Wired Controller & Thermostat for Yutaki (PC-ARFH2E)

Catalogues, brochures and other documentation. If you need any more information, please get in touch.