–

Multi-Zone AC

Hitachi's range of multi-split air conditioners for the home enables central control over the temperature in each room
–

Explore our range of AC for multiple rooms
Available indoor units
Typically Wall Mounted, Cassette and Ducted
Connectable Indoor Units/air outlets
2-5 indoor units, depending on system
Connection
Each indoor unit connects to the outdoor unit via independent pipes
What it is
Several indoor units can be connected to a single outdoor unit
Energy efficiency

Temperature accuracy

Most suitable for…
Saves outdoor space compared with multiple single split systems. Central control.
Available indoor units
Widest choice of indoor units including Ducted, Cassette, Wall Mounted and more
Connectable Indoor Units/air outlets
up to 18 indoor units, depending on system
Connection
Indoor units are connected to a main piping loop via multi-kits
What it is
VRF technology enables more precise control and is more energy efficient
Energy efficiency

Temperature accuracy

Most suitable for…
Larger homes seeking an advanced, energy-efficient AC system that offers precise temperature control for each room.
Available indoor units
Ducted only
Connectable Indoor Units/air outlets
up to 8 air outlets
Connection
Air ducts with dampers control the amount of air flowing to each room
What it is
Consists of 1 outdoor and 1 indoor ducted unit with a zoning kit.
Energy efficiency

Temperature accuracy

Most suitable for…
Most suitable for homes with existing ducts or those planning to install a ducted solution. Cheaper to purchase than multiple indoor units but less accurate temperature management than VRF.
Connect multiple indoor units to a single outdoor unit with Hitachi's multi-split systems
Hitachi's multi-split systems enables connection of several indoor units to a single outdoor unit. Our multi-split aircon reduces the visual impact on the property exterior, while offering the possibility of centralized control of the system.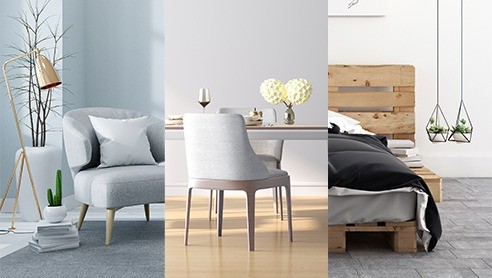 –

Hitachi's multi-split systems are suitable for homes of all sizes

Multi-split air conditioners typically support 2 to 5 indoor units, whereas Mini VRF systems can support from 2 to 18 indoor units depending on the model installed.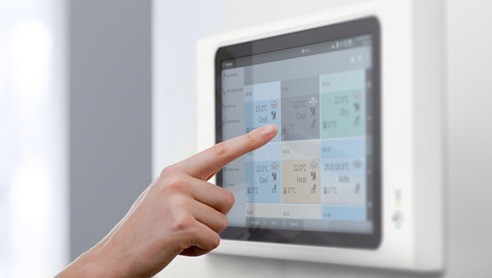 –

Control your multi zone AC

With a multi-split system you can install a wall-mounted controller that lets you control the air conditioning in each individual room from one place, set timers and more. Mini VRF systems can be installed with both individual wired room controllers, and optionally a Central Station controller, which acts as a master controller over every room.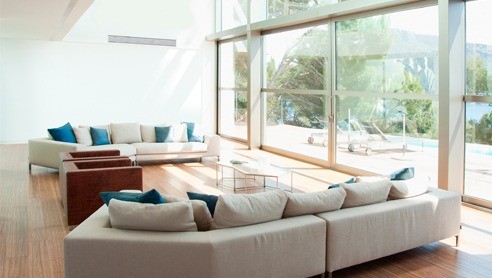 –

Wide choice of AC indoor units

Choose the type of air conditioner indoor unit you want for each room. Hitachi's multi-split systems include Wall Mounted, Cassette, Ducted and Console/Floor Mounted.

Mini VRF solutions provide an even a wider range of indoor unit types including Ducted and Cassette models, plus other options like Ceiling Suspended, Ceiling/Floor Convertible, Console and more besides.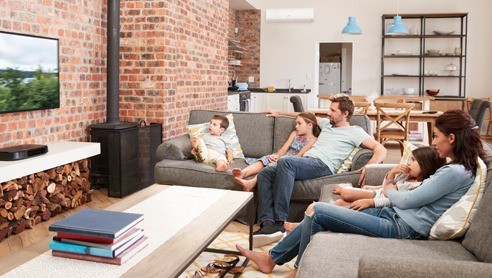 –

Efficient and Comfortable Multi-Split Systems with innovative features

Hitachi air conditioning units offer a Dry Mode feature to remove humidity without cooling the air. Additionally, 4-way Cassette units provide precise airflow direction control with up to 7 steps of louver angle control, while Hitachi's Ducted units have an integrated silver-ion coated drain pans to prevent bacterial growth.
–
Explore our range of Multi-Split AC
–

Hitachi AC solutions for multiple residential spaces

With over 80 years of experience, we are confident that our range of cooling and heating solutions provides households and businesses with the leading climate control technology to create and maintain the perfect indoor environment. We cater for all types of homes, including detached houses, semi-detached, flats and apartments, lofts and attics, as well as for specific spaces like garages, workshops, home offices and more. Select from wall-mounted, ducted-concealed style and ceiling cassette units, all of which are designed with your comfort in mind.

To see our ranges of home and business solutions, click here, and if you are interested in receiving more information from a professional installer, find your nearest one using our Partner Locator.