–

airCore700
Light Commercial Inverter Heat Pump Split System
–

airCore700
Light Commercial Inverter Heat Pump Split System
Hitachi's airCore 700 R32 Light Commercial Inverter Heat Pump split system is a sleek and eco-friendly solution for small commercial projects and homes. Its features enhance comfort and energy efficiency while incorporating green refrigerant for a sustainable living experience.
Learn more about the benefits of airCore700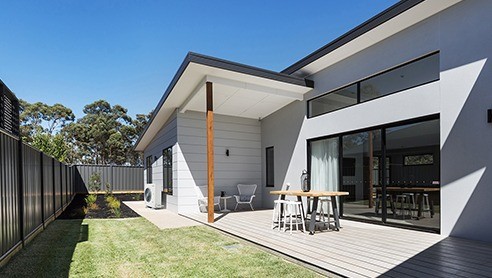 –

Upgraded design brings reliable performance and comfort

airCore 700 features an enhanced fan and fan grille design, a newly improved refrigerant path, and a new fin shape. The upgraded design not only improves heat discharge but also makes the unit more efficient.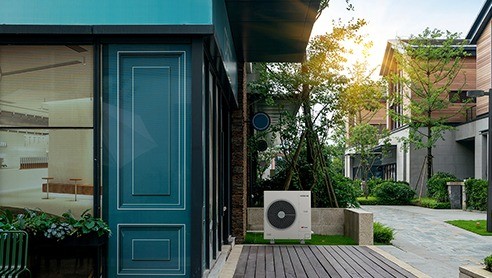 –

R32 DC inverter compressor

Introducing the new R32 DC inverter compressor, featuring Hitachi's cutting-edge compressor control technology for enhanced energy efficiency. This compressor offers advanced pre-heating in low outdoor ambient temperatures through multi-pulse control on the coil, core, rotor, and stator, eliminating the need for an external crankcase heater. This innovation significantly improves pre-heating efficiency in low ambient conditions and reduces startup time. Features a newly improved refrigerant path and a new fin shape, making the unit more efficient.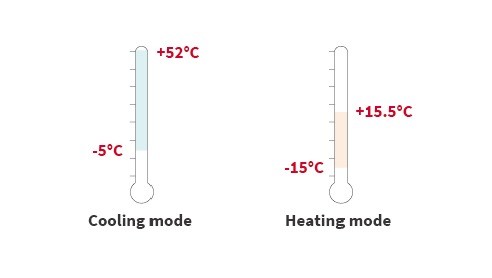 –

Wide Operation Range

The airCore700 boasts a wide operational temperature range, with cooling capabilities spanning from -5°C to 52°C and heating functionality ranging from -15°C to 15.5°C, making it adaptable to various environmental demands.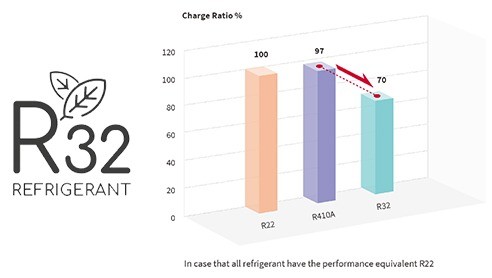 –

R32 low GWP Refrigerant

Hitachi is committed to reducing the environmental impact of its products by using refrigerants with low Global Warming Potential (GWP). The airCore 700 split systems utilize R32, a low-GWP refrigerant, as a replacement for the older R410a refrigerant, which has a higher ozone depletion potential (ODP). This transition results in improved energy efficiency and reduced emissions, as it allows for smaller, more compact air conditioning systems that require less refrigerant overall. The GWP of R32 is 675.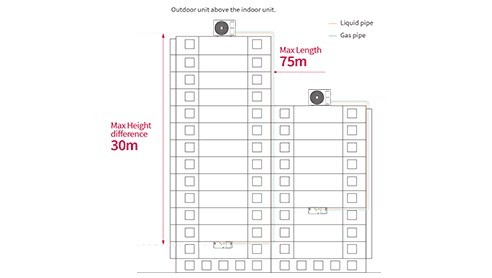 –

Smart design makes installation easy.

The outdoor unit of airCore 700 is designed with piping options available in four directions, allowing for flexible installation based on the specific situation. The unit accommodates up to 75m of piping run and 30m in height, this offers a great deal of flexibility in terms of installation.
–

Compatible with Premium Zoning System

The Premium Zoning Kit is compatible with the airCore 700 ducted system, designed for both medium ESP and high ESP indoor units. The kit supports up to eight independent zones, which can either be controlled from a central controller or by an optional thermostat controller in each zone. The system can achieve multi-room AC system at a cost-effective way.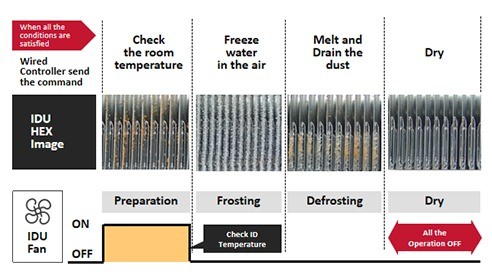 –

Frostwash available on all airCore 700 Indoor Units

All indoor units including ducted, cassette, and ceiling suspended systems, are equipped with Frostwash. This allows the unit to freeze dirt and dust trapped in the Heat Exchanger of the indoor unit, and then defrost it and dry it – effectively cleaning the hex and helping to safeguard long-term performance by maintaining good airflow.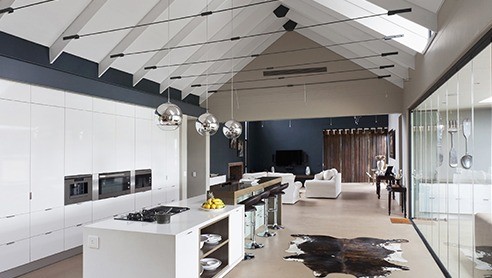 –

Ducted Indoor Units

airCore 700 offers mid and high static pressure ducted systems, suitable for various layouts and applications. The mid-ESP version handles 35-150Pa ESP, while the high-ESP models support up to 35-200Pa ESP. The high-ESP ducted indoor units feature an easily separable design, allowing effortless removal and reassembly of the fan cover from the heat exchanger compartment using a simple 'one-click' mechanism. This disassembled design is perfect for installations in tight spaces like rooftop attics and narrow areas, simplifying delivery and installation for greater convenience.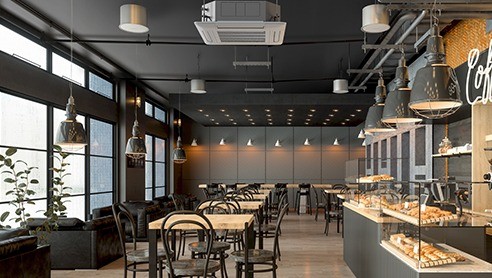 –

Cassette Indoor Units

The airCore700 offers a 4-way cassette indoor unit that creates a comfortable air-conditioned environment through various louver settings. This unit is also compatible with the Silent Iconic Panel, designed to blend seamlessly with the space by featuring a discreet low-profile air grille that darkens the space between the grille and the unit frame. Additionally, the optional 4-WAY CASSETTE WITH SENSOR PANEL offers multiple advanced functions, including indirect airflow, crowd sensing, feet warming, and auto-swing, enhancing its performance and convenience.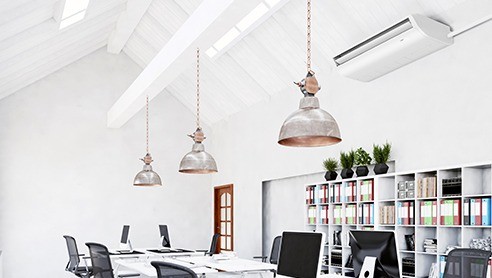 –

Ceiling Suspended Indoor Unit

The ceiling suspended indoor unit is compatible with an optional motion sensor device with a 7m detection range. It automatically controls the AC based on room occupancy, promoting energy savings. Additionally, the unit includes auto-swing louvers for even cooling distribution, ensuring optimal comfort.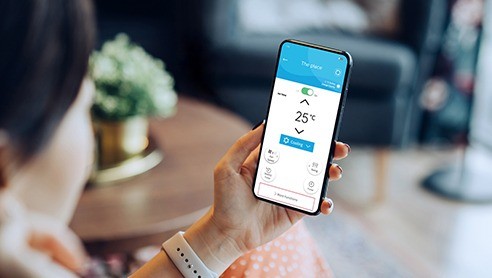 –

Control your AC from anywhere with our AC app!

Connect your airCore700 to airCloud Go[1] via Wi-Fi and experience the freedom and convenience of saving energy and enhancing comfort. The app is available in 21 languages and offers features such as Smart-Fence, Voice Control, Energy Cost Estimator, and Quick Setup.
–

Brochures and catalogues: airCore700

Catalogues, brochures and other documentation. If you need any more information, please get in touch.
–

Notes:

[1] airCloud Go's replacing airCloud Go is painless for existing airCloud Go users.
Name change will occur automatically at the next app update, without incidence on their app settings.