–

1-way Cassette (DC)
VRF 1-way Cassette Unit
–

1-way Cassette (DC)
VRF 1-way Cassette Unit
1-way Cassette indoor unit is ideal for smaller and narrow spaces. It is installed in a corner or on the window side of the room so that it can provide conditioned air from the edge to the center of the room. Depending on the installation site, you may select from 4 different color options (white, grey, beige, and black). With a range of capacities from 0.8HP up to 3HP and 2 different cabinet sizes, it can provide optimal indoor comfort in smaller and narrower spaces. For example, in a hotel's guest room, it can be fitted to a dropped ceiling, directing air to the center of the room. Other recommended spaces include office meeting rooms or hospital rooms.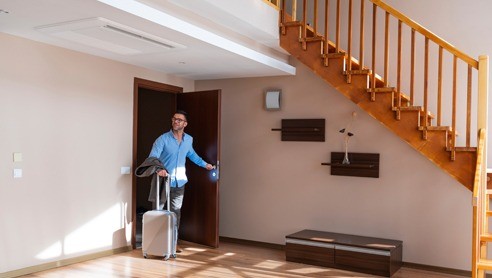 –

Design flexibility of the indoor AC unit

You can choose from 3 installation positions to suit your room configuration
- Corner type (standard): Installation in the perimeter zone near the window gives you space in the ceiling area for lighting.
- Clipped ceiling (one-way): Ideal when the unit cannot be directly embedded in the ceiling.
- Clipped ceiling (two-way): Provides increased cooling and heating performance with bi-directional (forward and downward) airflow.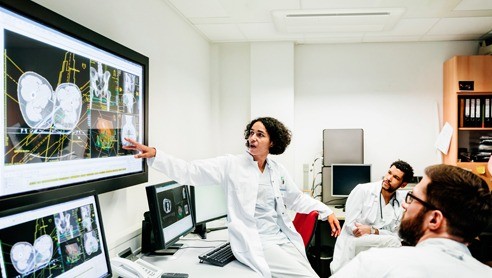 –

Bring comfort to indoor space

- Comfortable indoor space is assured even in high-ceiling spaces thanks to the 5.3m airflow down feature.
- Discrete, low noise operation down to 27dB(A) is available.
- Hitachi's proprietary comfort feature GentleCool, which prevents cold draft by allowing users to set their preferred air temperature instead of room temperature, is also available.
- The unit is equipped with an ion purification feature in its air filter. The ViroSense S filter can catch and reduce harmful particles, helping to create a cleaner indoor environment.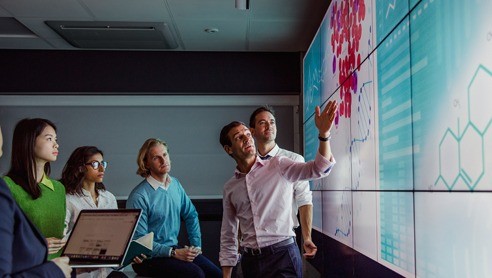 –

Energy-saving operation

- The optional motion sensor provides a wide detection area, allowing for automatic energy-saving by reducing energy usage when no one is detected near the unit.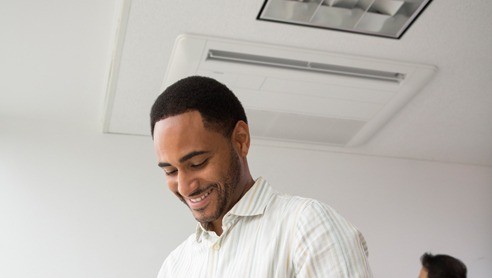 –

Ease of AC installation

Installers can save installation time with multiple features that ease the work:

- Standardized drain condensate pump kit with 850mm lift: Even in tough installation conditions, the DC motor pump with 850mm lift from a false dropped ceiling surface allows for easier installation of the condensate piping. The transparent drainage piping also allows for visible checking of water flow.
- Fresh air intake is easily done thanks to the hole for duct prepared with φ100mm on the unit.
–

Brochures and catalogues: 1-way Cassette (DC)

Catalogues, brochures and other documentation. If you need any more information, please get in touch.