–

2-way Cassette (DC)
VRF 2-way Cassette Unit
–

2-way Cassette (DC)
VRF 2-way Cassette Unit
The 2-way Cassette indoor unit is ideal for long and narrow spaces, providing consistent temperature ventilation when installed in the center of the room. The unit is available in four different color options (white, grey, beige, and black) to match the installation site. With a capacity range from 0.8HP up to 6HP and two different cabinet sizes, this unit can cater to indoor comfort needs for various long and narrow spaces, including office meeting rooms, hospital patient rooms, and restaurants.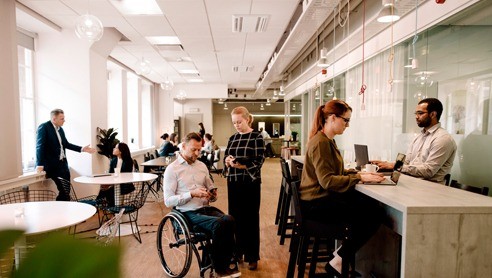 –

2-way cassette VRf brings comfort

- The 2-way cassette provides comfortable indoor space even in high-ceiling areas, thanks to its 4.6m airflow range.
- This indoor AC unit operates discreetly and with low noise levels, down to 27dB(A).
- Individual louver operation allows for greater comfort for each occupant.
- Hitachi's proprietary comfort feature, GentleCool, provides an anti-cold draft function by allowing you to set your preferred air temperature instead of the room temperature.
- The VRF unit is equipped with an ion purification feature in its air filter. The ViroSense S filter can catch and reduce harmful particles, helping to create a cleaner indoor environment.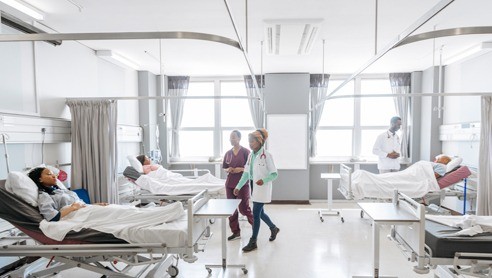 –

VRF energy efficiency operation

- The optional motion sensor provides a wide detection area for better energy-saving, automatically cutting off wasted energy when there is no one nearby the unit.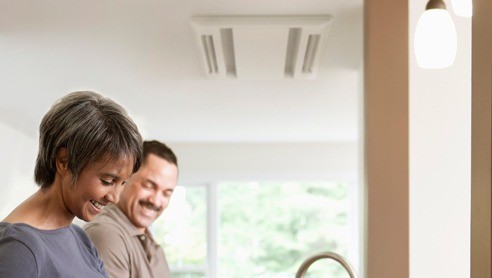 –

Ease of VRF system installation

Multiple features are available to ease the installation process and save time for installers:
- A standardized drain condensate pump kit with an 850mm lift is provided, which makes it easier to install the condensate piping even in tough installation conditions. Additionally, the DC motor pump with 850mm lift from a false dropped ceiling surface allows for visible checking of water flow through the transparent drainage piping.
- The unit is equipped with a hole for duct with a diameter of φ75mm, allowing for easy fresh air intake.
–

Brochures and catalogues: 2-way Cassette (DC)

Catalogues, brochures and other documentation. If you need any more information, please get in touch.