–

Ceiling Suspended
VRF Ceiling Suspended Unit
–

Ceiling Suspended
VRF Ceiling Suspended Unit
The ceiling-suspended type VRF indoor unit is a thin and low-profile design that blends into almost any interior. It is available in three sizes ranging from 1.5 to 6.0 HP and is particularly suited for spaces with higher ceilings. It is also suitable for commercial kitchen or classroom applications that need warm or cool air in a wide area.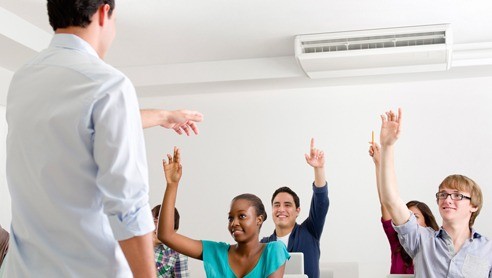 –

Ceiling-suspended VRF that guarantees comfort

- Indoor space is assured even in high-ceiling spaces thanks to the 5.6m airflow down & 8m air flow reach feature present in the VRF indoor unit.
- The air outlet is equipped with an auto-louvre that can control the airflow blowing down or horizontally automatically.
- Discreet, low noise operation down to 28dB(A) is available.
- Hitachi's proprietary comfort feature, GentleCool, which prevents cold drafts by allowing users to set their preferred air temperature instead of room temperature, is also available.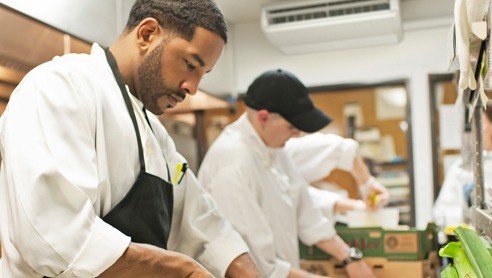 –

Indoor VRF system with ease of installation

Installers can save installation time with multiple features that ease the work:

- Optional drain condensate pump kit with 600mm lift: Even in tough installation conditions, the DC motor pump with 850mm lift from a false dropped ceiling surface allows for easier installation of the condensate piping in Hitachi's ceiling-suspended VRF indoor unit. Condensate drain pipes can be installed on both the left and right sides as per requirement.
- Fresh air intake can be easily done through the hole for duct prepared with φ100mm on the unit.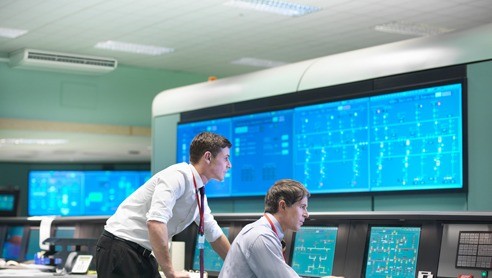 –

VRF indoor unit with motion sensor and ion purification

- The optional motion sensor provides a wide detection area of 7m X 7.2m (in case of ceiling height 2.7m), allowing for automatic energy-saving by reducing energy usage when no one is detected near the unit, making it an ideal feature for air conditioning in large rooms.
- The unit is equipped with an ion purification feature in its air filter. The ViroSense S filter can catch and reduce harmful particles, helping to create a cleaner indoor environment.
–

Brochures and catalogues: Ceiling Suspended

Catalogues, brochures and other documentation. If you need any more information, please get in touch.