–

Set Free Mini (Economy type)
Mini Side Flow Heat Pump VRF
–

Set Free Mini (Economy type)
Mini Side Flow Heat Pump VRF
The SET FREE mini (Economy type) VRF unit (HNSKQ series) balances urban demands for space efficiency with landscape preservation. Its stylish design blends into the surroundings while running multiple indoor AC units, offering an effective and compact cooling and heating solution.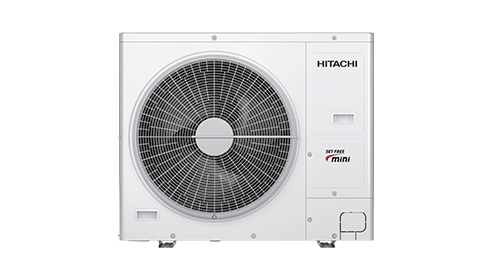 –

Outdoor AC unit with enhanced design

Due to its five types of outdoor AC units with enhanced HVAC design and capacity, the SET FREE mini (HNSKQ series) meets the requirements of various buildings regarding scale and construction as well as air-conditioning needs, especially in residential applications.
The newly adopted grey-round fan outlet grille will seek a silent appearance so that it can be less ""visually noisy"" when installed on the balconies of the housings.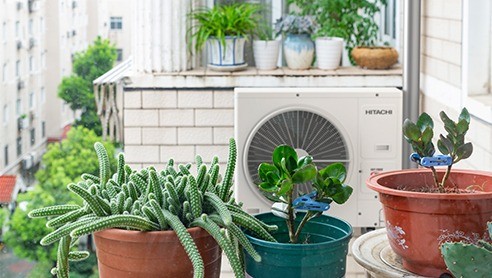 –

Flexible HVAC Installations

Since the HNRQ Series adopts a more compact outdoor unit compared with the top-blowing type large capacity outdoor unit, it offers an increased degree of freedom of installation. Balance is the key to harmony, so SET FREE mini outdoor units incorporates advanced features to ensure a more peaceful environment with less disturbance to the outside environment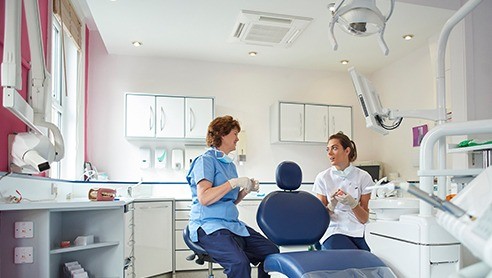 –

Avoidance of air short-circuit conditions

High external static pressure of up to 30Pa is available in order to avoid air short-circuit conditions. This ensures that the outdoor unit runs in good ventilation conditions under different installation requirements. Our SET FREE mini outdoor AC units (HNSKQ series) are designed to be located internally by the straightness of airflow thanks to higher external static pressure with a DC inverter fan, leading to more options for installation and the visual aesthetics of buildings, converting it into the perfect air conditioner for urban environments.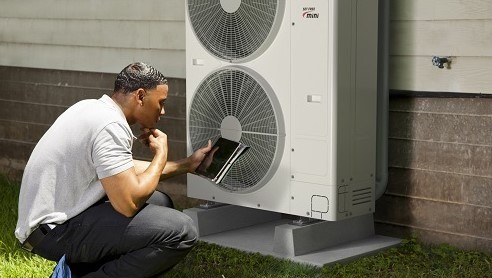 –

Cost-effectiveness compatibility for building layouts

With more than 100 different indoor units to choose from, SET FREE mini outdoor air conditioner unit (HNSKQ series) supports a wide range of building layouts and interior design
requirements.
- Units that can be hidden to suit indoor aesthetics
- Exposed units that minimize installation costs
- Best balance of cost and aesthetics can be supported by the unique Silent-Iconic 4-way cassette panel
–

Brochures and catalogues: Set Free Mini (Economy type)

Catalogues, brochures and other documentation. If you need any more information, please get in touch.