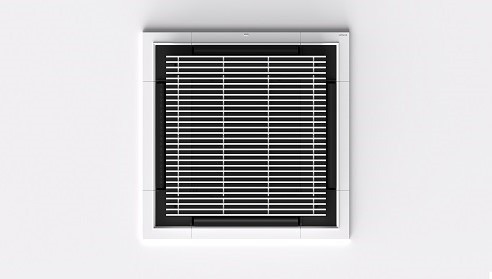 –

Visual elegance

Introducing the Silent-Iconic, an exceptional and award-winning air conditioning solution that marries both form and function. Its distinctive design elevates the aesthetic appeal, while its four discreet flaps serve a dual purpose of minimizing visual impact and maintaining precise airflow control. Taking innovation a step further, the central inlet of the unit features louvres, ingeniously integrating it flawlessly into any ceiling. These inventive modifications applied to the timeless cassette design artfully conceal air vents, seamlessly harmonizing with the interior environment's overall ambiance. The Silent-Iconic stands as a testament to design excellence, having garnered prestigious awards such as the Red Dot: Best of the Best [2021], the pinnacle of recognition in product design, along with the iF Design Award [2020] in the Product category.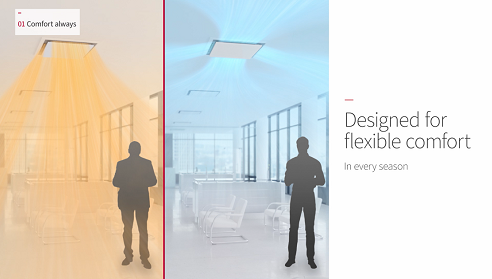 –

Comfort

Not only does aesthetics hold significance for users, but comfort is equally paramount. This is precisely where the Silent-Iconic design panel emerges as a groundbreaking solution, seamlessly integrated with our 4-way cassette system. The 4-way cassette's ability to disperse air in four distinct directions optimizes indoor climate control, providing efficient cooling or heating as needed. To elevate comfort to its zenith, the Silent-Iconic also encompasses the comfort-enhancing features inherent in conventional 4-way cassettes:


Individual Louver Control: Each flap can be individually adjusted for personalized air direction.


Precise Airflow Angle: The system is adept at directing cold air at a gentle 15-degree angle, preventing direct cold drafts.


Efficient Warm Air Circulation: The 60-degree angle for warm air circulation ensures comprehensive heating throughout the space, especially around the feet.


Exclusive GentleCool Technology: Our proprietary GentleCool feature further enhances the comfort quotient.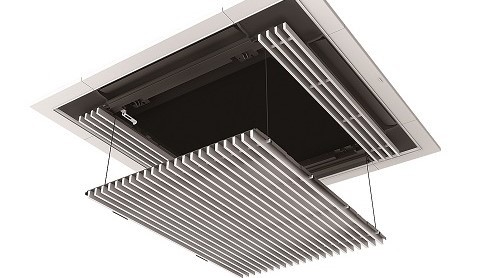 –

For the better quality of air

One of the standout features of the Silent-Iconic lies in its ability to accommodate high ceilings. Thanks to its ingenious 4-way cassette design, this unit can effectively distribute air downwards to a remarkable height of 5.0 meters, requiring no special configuration. This characteristic renders the Silent-Iconic an ideal solution for spaces with elevated ceiling designs. However, it's worth considering potential hurdles regarding filter cleaning maintenance. Rest assured, a solution is at hand.

Our Silent-Iconic design panel offers an innovative "Elevation Grille" feature, enabling you to adjust the descent distance from 1.0 to 4.0 meters in 0.5-meter increments. This feature not only simplifies filter maintenance but also ensures the continuous enjoyment of conditioned air within a stunning interior ambiance. Notably, the standard filter accompanying the Silent-Iconic design panel is the "ViroSense S filter," boasting an ion purification attribute that has been proven to achieve a virus inhibition effect exceeding 99%. Once again, the Silent-Iconic stands poised to assist you in crafting a cleaner, more aesthetically pleasing, and supremely comfortable indoor environment, all while ensuring ease of maintenance.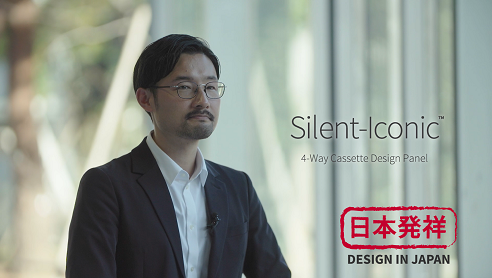 –

Designed in Japan

The Silent-Iconic design panel stands as a collaborative effort between Johnson Controls-Hitachi Air Conditioning and Hitachi, Ltd., Spearheaded by Senior Designer Tomohiko Sato from Hitachi, Ltd., this joint project beckons us to delve into the intricate journey that culminated in the creation of the Silent-Iconic. For an in-depth insight into this process, we invite you to explore the video provided. Notably, this design panel has garnered prestigious recognition through three globally renowned design awards, including the 2021 Red Dot: Best of the Best.

The resonance of its success is becoming increasingly evident as more designers and architects around the globe choose to embrace Hitachi's distinctive design masterpiece, the Silent-Iconic. You can discover the impactful success story of the Silent-Iconic by following the link provided.
–

Silent Iconic Panel awards:
Red Dot: Best of the Best [2021]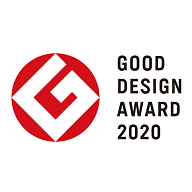 Good Design Award 2020
(Category: Equipment and facilities for professional use)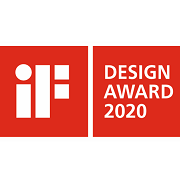 iF Design Award 2020

(Discipline; product)
–

Brochures and catalogues: Silent Iconic Panel

Catalogues, brochures and other documentation. If you need any more information, please get in touch.