–

air365 Max
Modular Top Flow Heat Pump VRF
–

air365 Max
Modular Top Flow Heat Pump VRF
This ultimate all-inclusive HVAC system is a modern, cost-efficient, and adaptable VRF technology, that offers incredible energy efficiency and seamless comfort for users, making it the ideal choice for HVAC professionals & building owners. An end-to end solution easy to work with!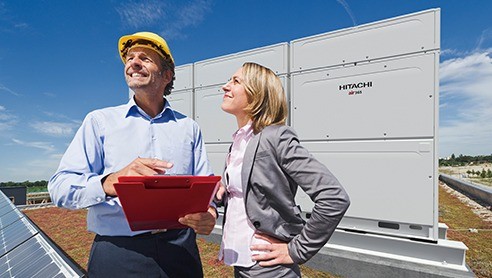 –

Best in class HVAC efficiency

Offers significant improvements in energy consumption thanks to the high Cooling EER up to 5.50 and Heating COP up to 5.12. As VRF systems operate most of the time under part load conditions, (at 50% or less of full capacity), air365 Max features SmoothDrive 2.0. This unique technology controls the output of by precisely controlling the compressor speed and measuring the gap in room vs set temperature with an accuracy of 0.1C. This reduces wear and tear on the compressor by reducing compressor start/stop events, improves temperature stability, and reduces energy consumption at part load by up to 39% (1).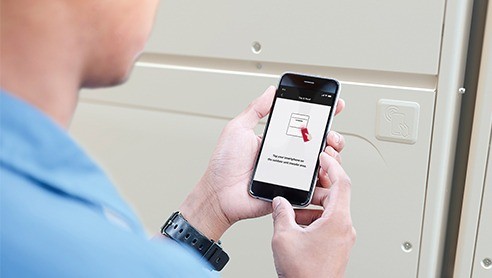 –

VRF that is easy to work with

A complete solution that saves time and money at every stage of your project, from Design to Maintenance. Our complete ecosystem of indoor & outdoor units, smart apps and hardware features work together as a complete solution.
Highlights include…
- Design VRF systems using fewer outdoor units with single unit capacity up to 28HP and 200% indoor unit connection capacity
- Engineers can configure VRF outdoor units up to 4X faster using the airCloud Tap application(2). Simply tap a smart phone near an outdoor unit or wired controller to access more than 200 setting parameters via NFC. For complex installations settings may be copy-pasted to multiple units in just a few clicks.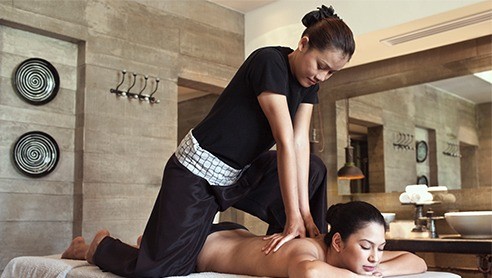 –

Seamless comfort

Seamless comfort for building occupants, anywhere, anytime. Solves common problems of HVAC solutions including unstable temperatures, cold or hot drafts, direct air, hot and cold rooms during season changes, and more.
- Constant indoor temperature even during part-load operation with SmoothDrive 2.0
- Original & leading-edge technology including GentleCool and CrowdSense, for enhanced occupant comfort
- Neighborhood-friendly outdoor unit with 3dB(A) lower noise output on average (Night Shift mode)
- Purifying your indoor air with our affordable IAQ solutions including ViroSense filters and the AQtiv-Ion ionizer kit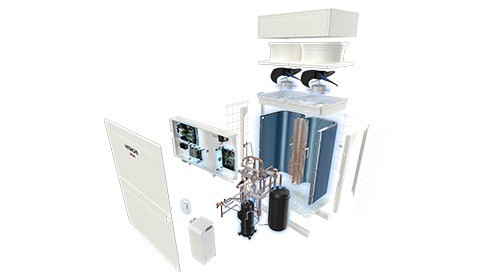 –

Tech behind the VRF unit

We remain true to our legacy of fine Japanese design and engineering. Every Hitachi Cooling & Heating system is designed to perform reliably & efficiently with innovative technology that sets the benchmark for the industry.
- Unique Heat Exchanger Design: proprietary sigma-shaped (Σ) heat exchanger that features a new 3-way path structure which expands the heat-transfer area and efficiency, and contains around 6000 aluminum fins and 350 copper tubes
- Gas injection scroll compressor: Driven by a DC inverter motor and can operate in tiny increments of 0.1Hz, leading to a wider outdoor unit operating temperature range & better efficiency.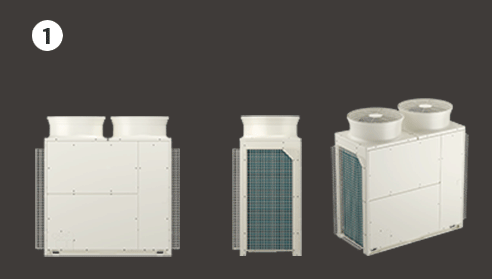 –

HVAC solutions for specialist needs

A series of optional accessories for outdoor units ensure reliable operation even in extreme weather or marine environments.
1. Protection net: for locations where there occupants or passers-by may be near the outdoor units
2. Air outlet duct kit: air from the fan-outlet can be directed at a certain angle to avoid obstacles or other equipment
3. Snow protection hood: protects against heavy snowfalls ensuring you can run in cooling mode even if outdoor temperatures fall to -10 degree. In heating mode it can operate even without a snow protection hood down to ambient temperatures of -25 degree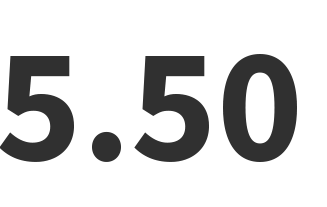 EER - Energy Efficiency Ratio
The Original Sigma-shaped heat exchanger, with its patented path structure and gas injection scroll compressor, delivers superior energy efficiency up to EER 5.50, making it a top-performing VRF solution in terms of HVAC and compressor efficiency.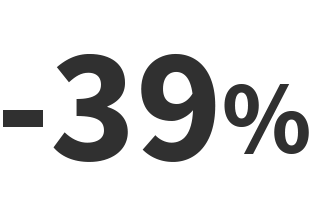 Energy consumption at part-load
Thanks to our original direct capacity control technology SmoothDrive, energy consumption can be reduced by up to 39% during part-load operation (when the system is running at 50% or less of its capacity) (1)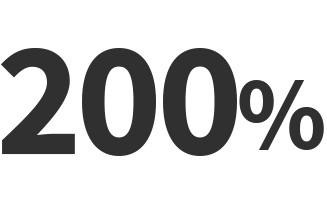 Indoor unit connection ratio
Our cost-effective HVAC system features up to 200% indoor-to-outdoor connection ratio, ensuring maximum efficiency in air conditioning. This reduces installation costs, making it ideal for any commercial or residential setting.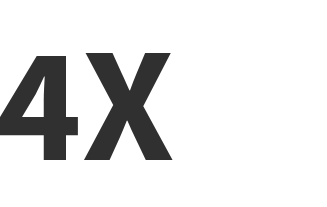 Faster configuration
Engineers can configure VRF units 4X faster using the airCloud Tap app. Simply tap a smartphone near an outdoor unit to access more than 200 setting parameters via NFC. For complex installations settings may be copy-pasted to multiple units (2).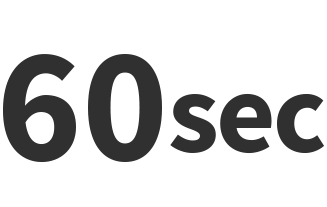 Oil return operation
Our patented oil return control cycle activates just 60sec (cooling mode) every hour, which can ensure greater reliability and a continuous indoor balanced environment.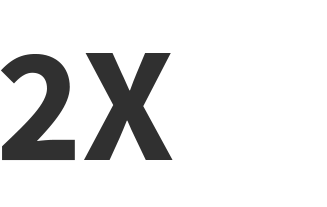 Continuous heating and temperature control
With Smart Defrosting technology, the defrosting frequency for single ODU (outdoor unit) configurations has been reduced by 50%, improving the performance and efficiency of HVAC systems. This technology leads to better comfort and efficiency.
–

Brochures and catalogues: air365 Max

Catalogues, brochures and other documentation. If you need any more information, please get in touch.