–

Absorption Chillers

Hitachi absorption chillers convert hot water or steam to cool process water that can be used for cooling large spaces or industrial processes.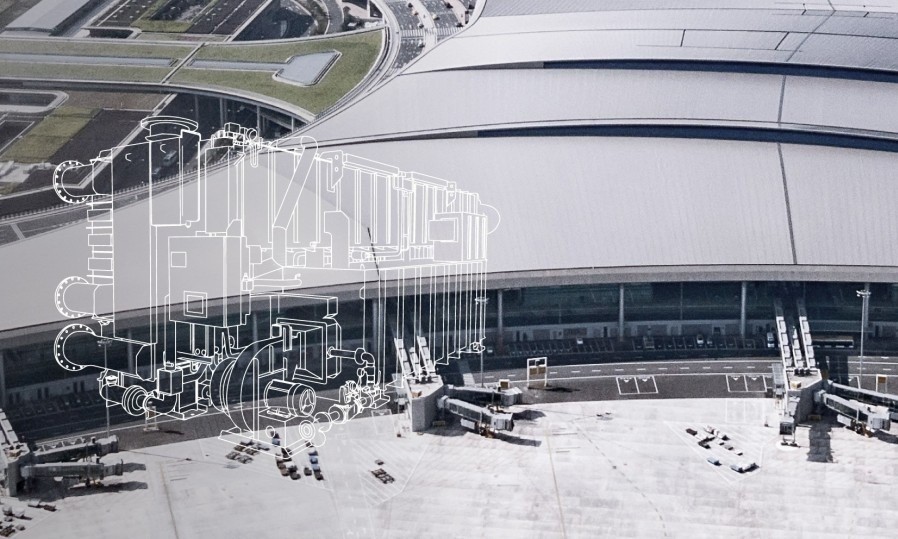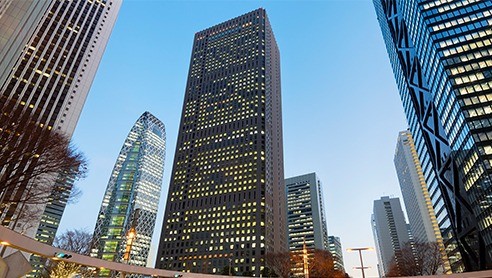 –

Discover the wide range of Hitachi's absorption chillers

Hitachi manufactures a range of absorption chillers with capacity ranging from 30 to 2000RT. Available types include:
- Steam Fired – include an integrated boiler to create the steam to drive the absorption chiller. Sub-types include Double Effect Steam type and Single Effect Steam.
- Direct Fired (Gas/Oil) directly generate heat for the absorption chiller from burning natural gas or oil
- Waste Heat Absorption Chillers & Heat Pumps can provide both cooling and heating solutions and are best suited where there is a steady source of waste heat, such as in industrial processes. There are 3 sub-types; Gene-link/Solar-link which use steam or natural gas and supplemental hot water from industrial and energy generation processes; Hot Water type which utilize hot water from solar heat or waste heat from generator, incinerator or production process; and Heat Amplifier type which uses low temperature waste heat to generate useful high temperature heat to go back into production processes.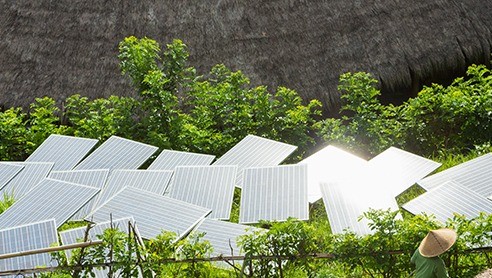 –

Turning waste heat energy into cooling and heating solutions

Hitachi absorption chillers, powered by natural gas or other thermal energy sources, utilize water as a natural refrigerant making them exceptionally sustainable. Recently, advanced absorption chillers have been developed to effectively utilize waste heat from co-generation and solar sources, while modern absorption heat pumps can provide simultaneous cooling and heating capabilities.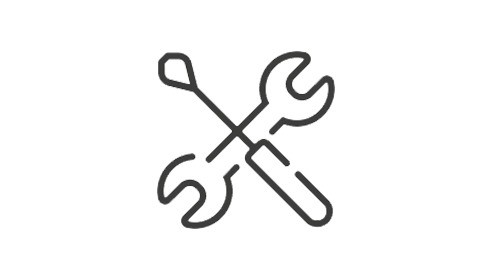 –

Absorption chillers are easy to maintain

Hitachi supplies not only the auto purge unit, but also a self-controlled purge pump as standard, which reduces the maintenance tasks for operators.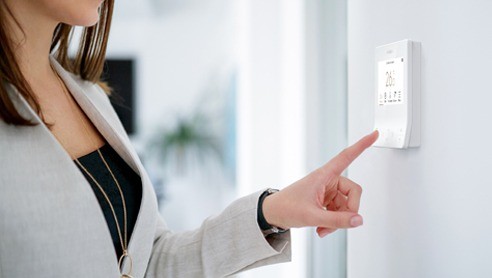 –

User-friendly operation

The Hitachi absorption chiller features a user-friendly 10.4-inch LCD touch panel. It displays a cycle flow diagram, essential operating data, and a trend graph for easy monitoring. In case of a failure or alarm, the touch panel provides troubleshooting guidance. It also stores operation, failure, and alarm histories, with the ability to download 3 months of data to a USB memory. The chiller has RS485 and Ethernet ports for MODBUS communication and supports multiple languages.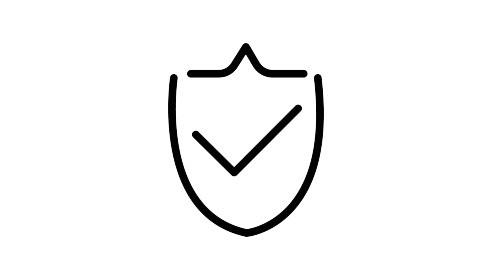 –

Hitachi's Absorption Chillers have a unique design structure that assures reliab

Hitachi has developed an innovative "parallel flow solution cycle" which enables Hitachi absorption chillers to operate with a weaker LiBr solution concentration and lower high-temperature generator pressure. This design ensures reliable performance even in challenging conditions and significantly reduces the risk of crystallization during operation. Additionally our two-step evaporator and absorber process enhances the absorption ability of the LiBr solution and allows for a weaker solution concentration compared to single-step designs. As a result, there is a significant reduction in the potential for crystallization and the risk of inner corrosion.