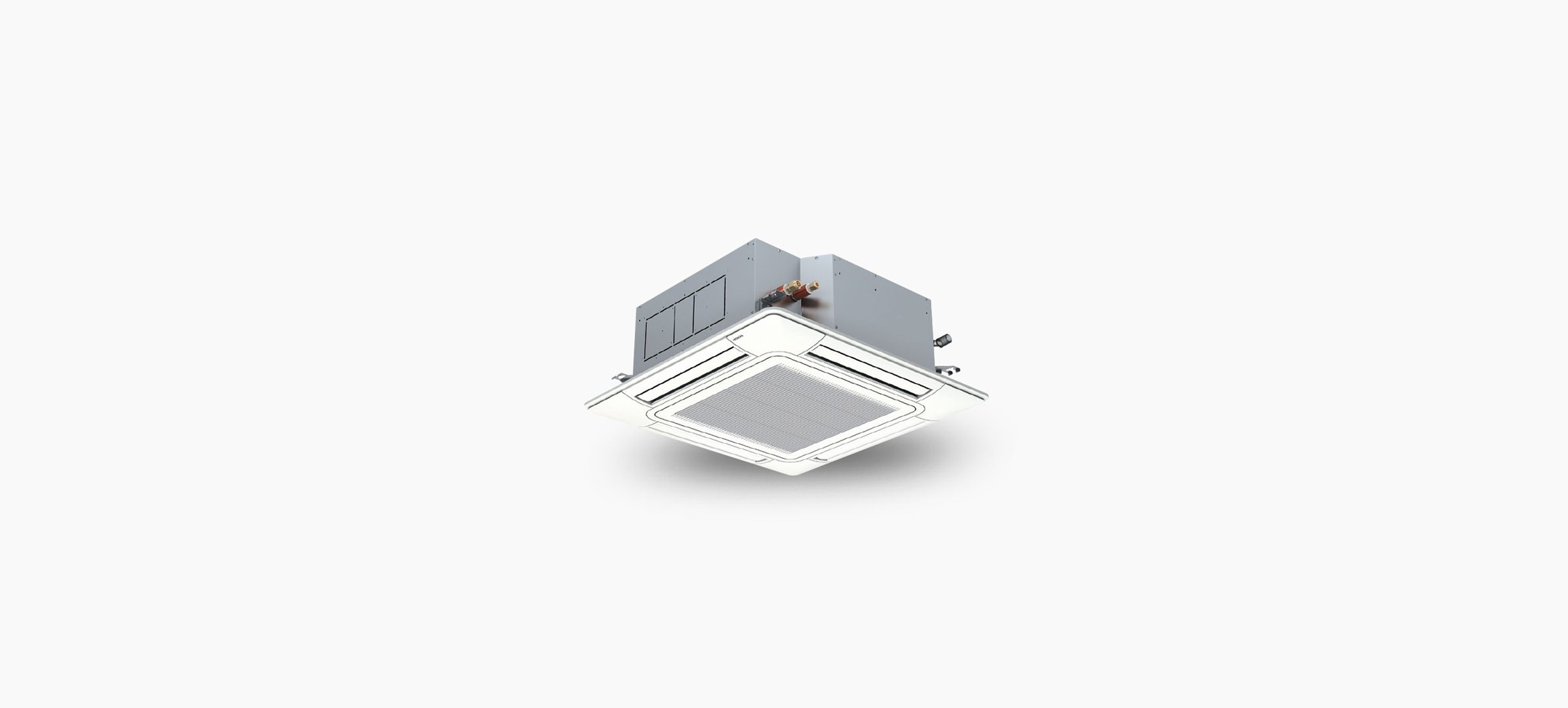 –

4-Way Cassette Type
The conventional solution for medium to large-sized spaces. Obtain highly controllable an energy-efficient cooling across a wide area.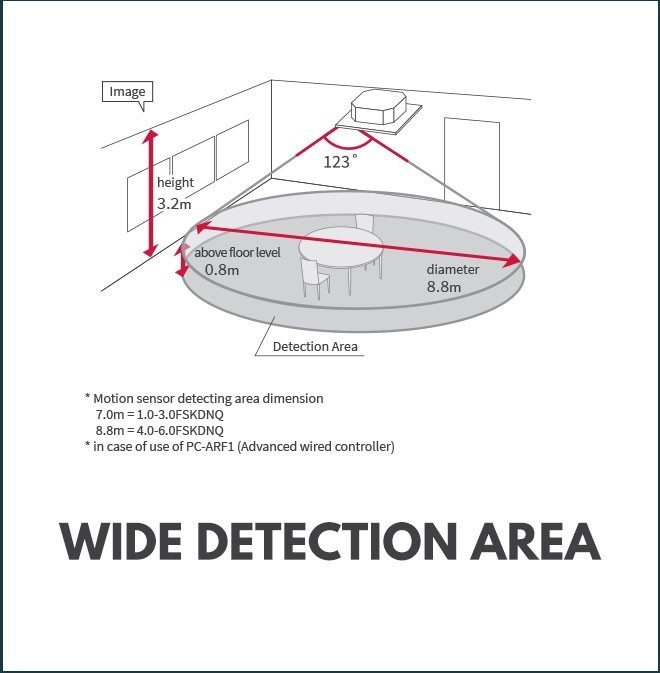 –

Energy Efficient

Optional motion sensors track movement across a maximum of 8 metres, automatically adjusting performance as required.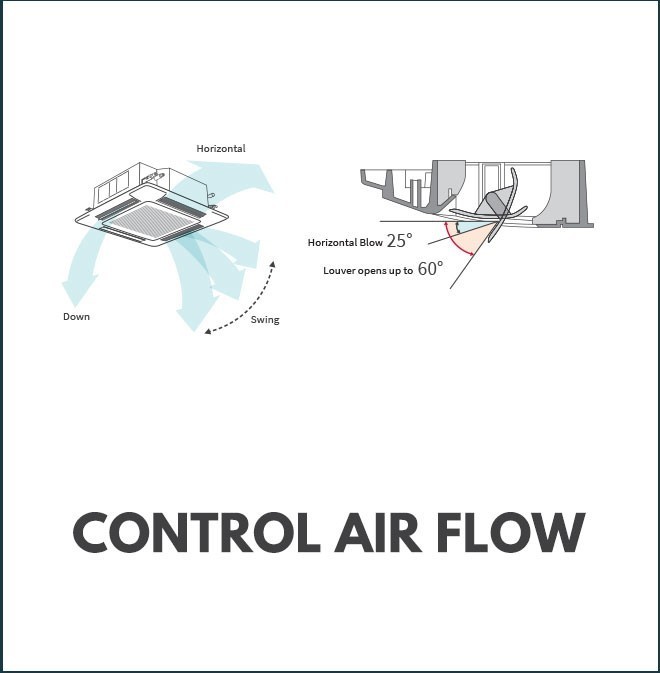 –

Individual 4-Way Louvers

Internal louver mechanism enables airflow to be channelled downward or horizontally in four separate directions. Place in a central location for wide coverage.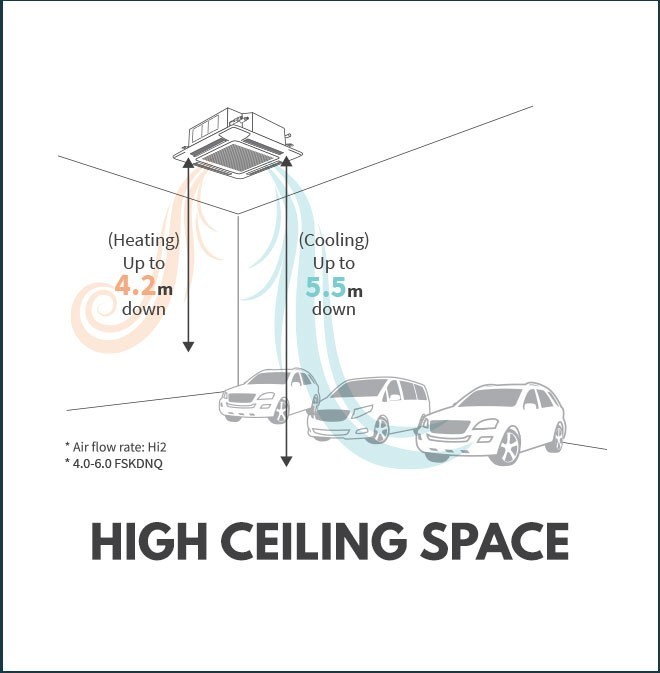 –

High Ceiling Space

Capable of being mounted at a maximum ceiling height of 5.5 metres, delivering optimum cooling even in large spaces like showrooms.
–

Documentation

Manuals, brochures and other product literature. If you need any more information, please get in touch.