–

EX/EXS SERIES

Keep up with progress Incorporate proprietary cutting-edge technology
Double Effect Steam Fired Absorption Chiller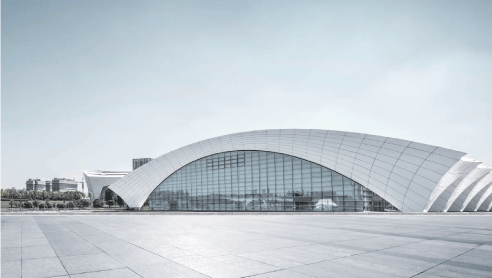 –

HITACHI DOUBLE EFFECT STEAM FIRED ABSORPTION CHILLER EX/EXS SERIES

For over 50 years, using the most advanced technology, Hitachi has always led the development of the chiller industry,
demonstrating high efficiency, reliability and durability.
Utilizing know-how and technological skill cultivated over many years, Hitachi has developed a new and powerful
model of high efficiency absorption chiller – the EX/EXS series – to satisfy customer demand and exceed expectations.
–

ADVANTAGES

Excellent Durability
- 8,000 hours of operation (Standard).
- Statutory durable years: 15 (with recommended maintenance).
- Low possibility of crystallization during operation.

High Efficiency (COP = 1.41 *EX series)
- Less amount of steam is required to produce chilled water.
- Excessive running costs can be avoided by re-use of waste steam, compared with electric chillers.

Easy to Operate
- A fully automatic purge pump system reduces the burden imposed on the operator's daily work.
- Easy operation via 10.4 inch-wide touch panel with simple interface and various information indicators.
- Fast start up time, compared with conventional absorption chillers.

High Reliability
- More than 22,000 Hitachi absorption chillers are shipped out throughout the world,here and abroad.
- Our absorption chiller incorporates the epoch-making "Parallel flow" design structure, originally invented by Hitachi.
–

documentation

Manuals, brochures and other product literature. If you need any more information, please get in touch.