–

Centrifugal Chiller

Direct-drive with VSD | 300~1100RT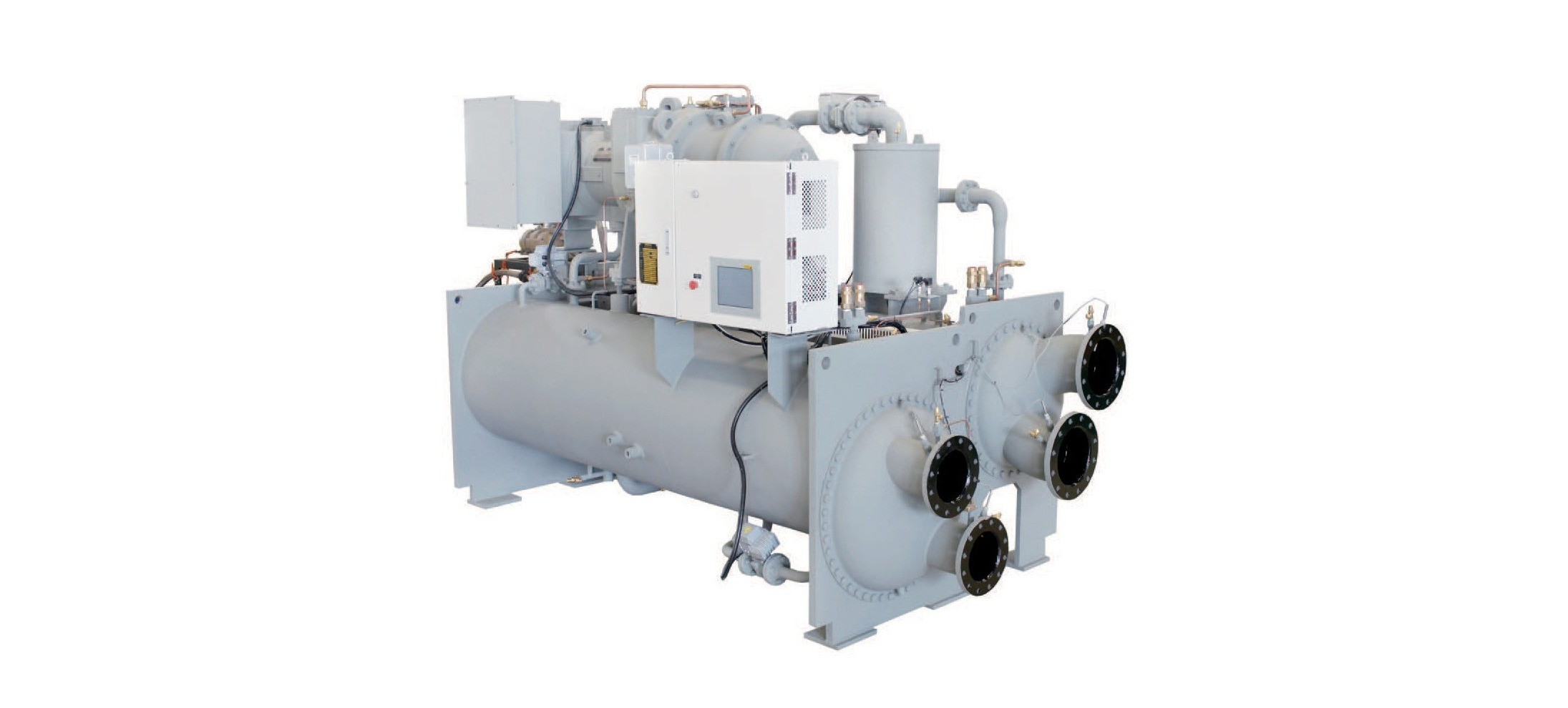 High Efficiency Centrifugal Chiller and High Efficiency Inverter Controlled Centrifugal Chiller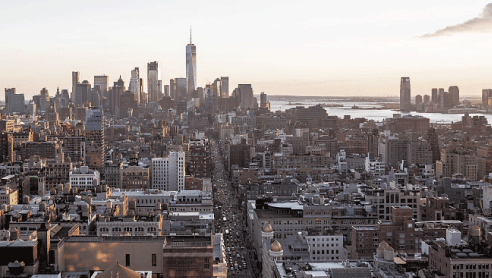 –

HIGH-EFFICIENCY DIRECT-DRIVE VSD CENTRIFUGAL CHILLER

Hitachi High Efficiency Centrifugal Chillers realize the world top-level
high efficiency and downsizing thanks to the advanced technologies
to optimize the design of compressors and heat-exchangers. Several
series of product lineup and flexible model selections satisfy huge
variety of customers' demand such as energy saving, space saving, etc.
In addition, Hitachi's unique technologies accumulated through over
80-year history ensure long term stable operation.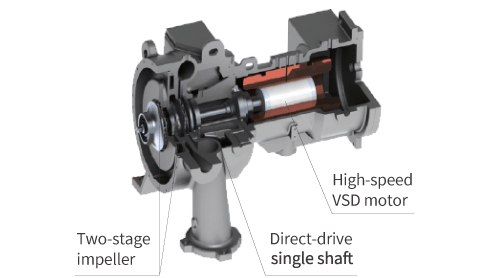 –

ADVANTAGES

Gearless Direct-drive Two-stage Compressor
- Higher efficiency compared to conventional compressor
because of no mechanical loss of speed increasing gear.

Excellent Downsizing
- Significantly compact and light weight design can save
installation space and facilitate transportation and installation
work, etc.

Saving Of Maintenance Cost
- Less rotating parts can reduce the cost of overhauling,
lubrication oil, etc. and extend the product life.
–

documentation

Manuals, brochures and other product literature. If you need any more information, please get in touch.