–

Retail Air Conditioning

In-store environments should be comfortable and put customers at ease. Create inviting retails spaces with technology that is reliable and efficient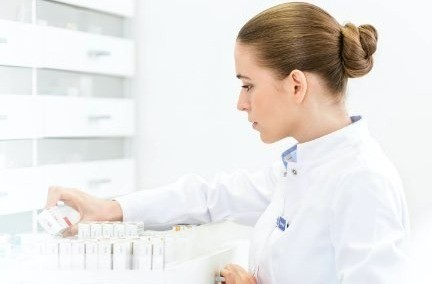 In-store environments should be comfortable and put customers at ease. Create inviting retails spaces with technology that is reliable and efficient
Inviting environments that sell
The HVAC requirements of retail have changed and maintaining and improving indoor air quality has become one of the leading factors in ensuring a comfortable and positive shopping experience. For customers and employees alike, providing the optimal in store climate is essential for a healthy work environment and to support a thriving business.
Our lineup of products reflects the diverse needs of retail businesses: our PRIMAIRY range offers independent climate control units for small shops or combined using our Group Controller technology that allows 8 units to be operated from one access point. With VRF systems, like our SET FREE mini (Side Flow VRF) unit, connect up to 39 indoor units and benefit from simultaneous cooling and heating for large stores with multiple zones.
We offer 4-way cassette VRF units with powerful air flow capabilities for spaces with tall ceilings as a standard, providing the desired temperature even across long distances, up to 5.5 meters. They also feature individual louvers, allowing precise control and avoiding unpleasant direct air flow, particularly beneficial for employees who work in one specific area of the store.
During busy moments, avoid spikes in temperature with smart technology like our Crowd-Sense predictive feature for 4-way Cassette VRF units. It responds to rapid fluctuations of in-store occupancy to maintain an inviting and cool environment. Clean air and ventilation units like the Active KPI replenish indoor spaces with fresh air, pre-treating it and adjusting the temperature before circulation, perfect for every type of store, especially those in shopping centers.
If you're upgrading your current system or installing a new one and an extensive refurbishment is not an option, then our commercial Floor/Ceiling Convertible indoor unit is ideal. Providing efficient temperature control, they fit in with almost any layout without the need for extensive installation or renovation work. For VRF installations, a Ceiling Suspended Unit is also available, offering more choice of indoor unit configuration.
Take control of your system remotely with airCloud Pro, available for smartphone and web. Using our IoT management tool for VRF systems lets you control an unlimited number of locations, share access with administrators, and helps avoid energy wastage through its intuitive scheduling and control interface.
Are you in the process to find the right air conditioning solution for your project? Then Hitachi can help! Fill in the form below and we will contact you.
–
About Hitachi Cooling & Heating
Bottom text (max. 2800 characters) *
With over 80 years of experience, we are confident that our range of cooling and heating solutions for shops and retail can create and maintain comfortable indoor environments for customers and employees. Meeting the evolving requirements of providing the perfect shopping experience means that we are constantly innovating our systems, to increase their efficiency, adaptability and smart capabilities. Hitachi Cooling & Heating retail and shop air conditioning systems create in store environments that sell.
To see more of our business solutions, click here, and if you are interested in receiving more information from a professional installer, find your nearest one using our Partner Locator.