–

Light Commercial Systems

Hitachi's light commercial split systems are 1:1 split AC systems designed for commercial applications, such as restaurants, banks, and small offices.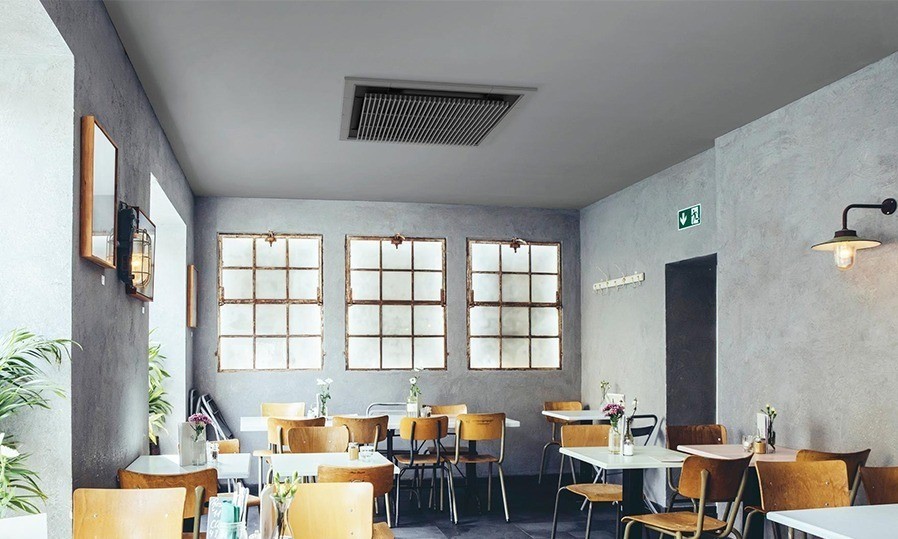 The Best Solution for Light Commercial Applications
Hitachi's range of light commercial split systems enable HVAC professionals to work with a single reliable brand for a wide range of small commercial projects, benefiting from thoughtful design features that make installation easier and maintenance tasks lighter, while building owners and tenants will appreciate the range of indoor unit design options that can seamlessly blend into any interior space.
We offer two main systems. Primairy for 1:1 systems with a choice of cassette, ducted or floor/ceiling convertible indoor units. Utopia Prime with the ability to connect up to 4 indoor units to a single outdoor unit, a much wider choice of indoor units and more control options include connection to airCloud Pro software.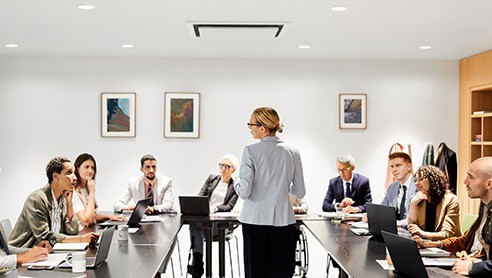 –

Seamlessly integrate with the interior design of spaces[1]

Ducted units from just 197mm height enable placement in narrow ceiling plenums, while a choice of cassette sizes including 600x600 or 800x800mm 4-way cassettes, rectangular 2-way cassettes or Ceiling Suspended units offer flexibility for any ceiling design. The unique Silent Iconic 4-way cassette fascia with its sleek air outlet, premium materials and low-profile finish offers a new way to integrate cassette AC units seamlessly into any interior design. Console units are also available, making an excellent choice for heritage or loft conversion projects because of their low-key design that fits to the floor.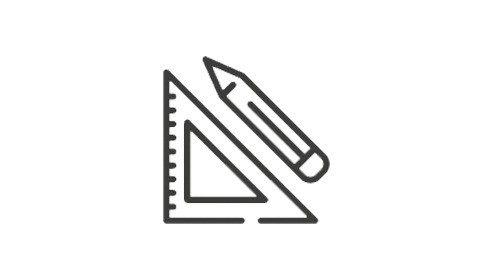 –

Flexible design for easier installation

Flexible piping system allows long piping lengths and height differences between outdoor and indoor units. Some systems have adjustable ESP (External Static Pressure) to ensure that all air vents provide cooled or heated air evenly and reliably, however many turns or corners are integrated into the duct or piping. On some units the PCB has an expansion interface to enable connection to a smoke detector, key slot or other device for operational integration.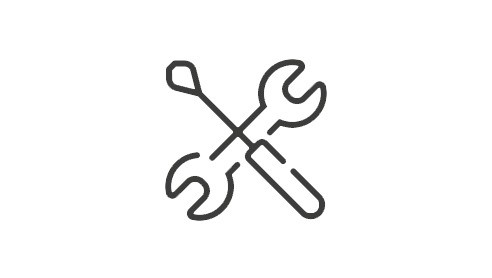 –

Preventative maintenance thanks to Commercial Ligth Systems

Small details add up to a big difference in maintenance costs. Individual features may include an hydrophilic aluminum coating to prevent water and mineral deposits on the heat exchanger, automatic refrigerant level monitoring, an internal drain pan to reduce the risk of blockage from dust and debris, and automatic blockage detection to trigger shutdown rather than risking water damage to buildings.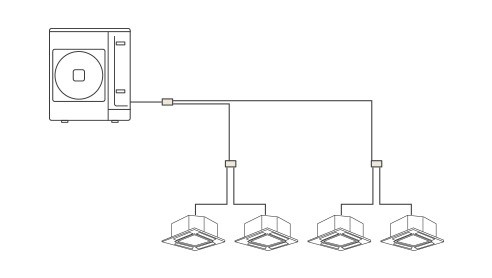 –

Connect up to 4 indoor units with the Utopia Prime system

Connect up to 4 indoor units to a single outdoor unit with simultaneous temperature control across all rooms or zones.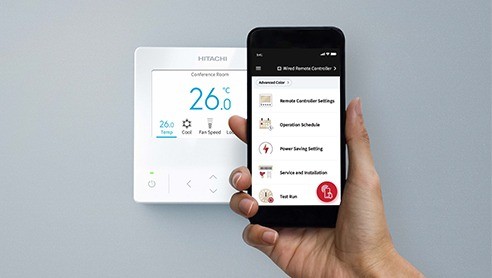 –

Choice of controls[2]

Choose from an individual wall-mounted control which enables simultaneous control of the system across all zones or rooms or use our airCloud Pro software for remote management. If the system is part of a larger installation including a separate VRF system, it can also be controlled via H-LINK wiring from a centralized controller, enabling integrated control together with the VRF system.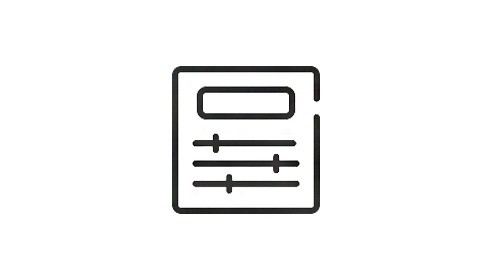 –

Connect a single-zone space to an adjacent multi-zone space

With H-LINK wiring and a PRIMAIRY H-LINK Adapter, individual single zone spaces can be connected to the same control system as a larger multi-zone space, enabling seamless operation of separate Hitachi HVAC systems. Useful in scenarios where there is a separate building or space on the same site as another multi-zone space.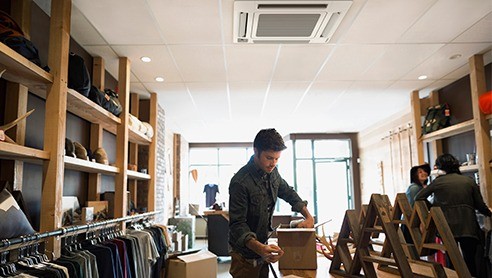 –

A long history of innovation in commercial split systems

For decades, commercial split systems used only floor-standing units, which can result in drafts and uneven air distribution. In 1984 Hitachi invented the 4-way cassette, enabling much improved air distribution in open-plan offices, shops and other commercial spaces. Today Hitachi's range of 4-way cassettes can be found in meeting rooms, restaurants, open plan offices, retail stores and galleries all over the world. They include louvres that can be opened up to 90° to ensure a wide angle of possible air flow paths, and an integrated filter that can be removed and washed in minutes without the need for an HVAC technician.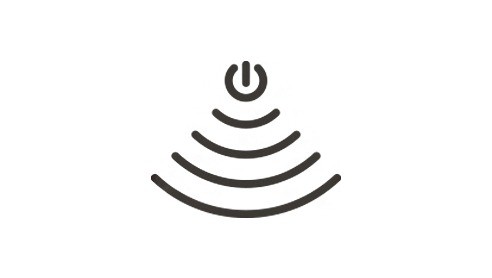 –

Optional occupant sensing technology

Many indoor units have optional occupant sensing technology enabling automatic energy savings when rooms are vacant.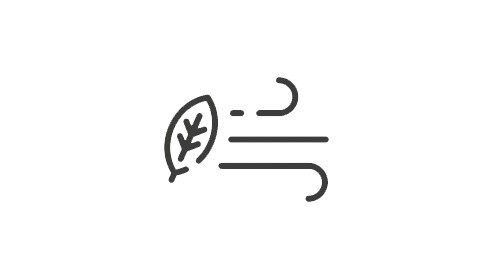 –

Affordably integrate 1-way ventilation

An optional Fresh Air Inlet port[2] enables outdoor air to be sucked into the unit and mixed with the conditioned airstream; an effective and low-cost way to introduce basic one-way ventilation to a commercial space, by simply connecting piping from the unit to the outdoors.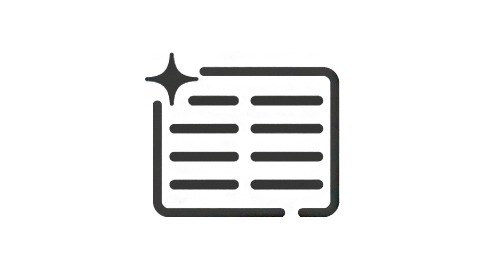 –

Easy to clean filters

Cassettes include louvres that can be opened up to 90° to ensure a wide angle of possible air flow paths, and an integrated filter that can be removed and washed in minutes without needing a qualified HVAC technician.
–

Notes:

[1 ]Some indoor unit types and control options are only available on Utopia Prime
[2] Refers to Primairy floor/ceiling convertible and cassette units where this is an optional feature