–

VRF Side Flow

Supporting up to 39 indoor units, our compact VRF is suitable for narrow spaces and balconies, with options for Heat Recovery and Heat Pump systems.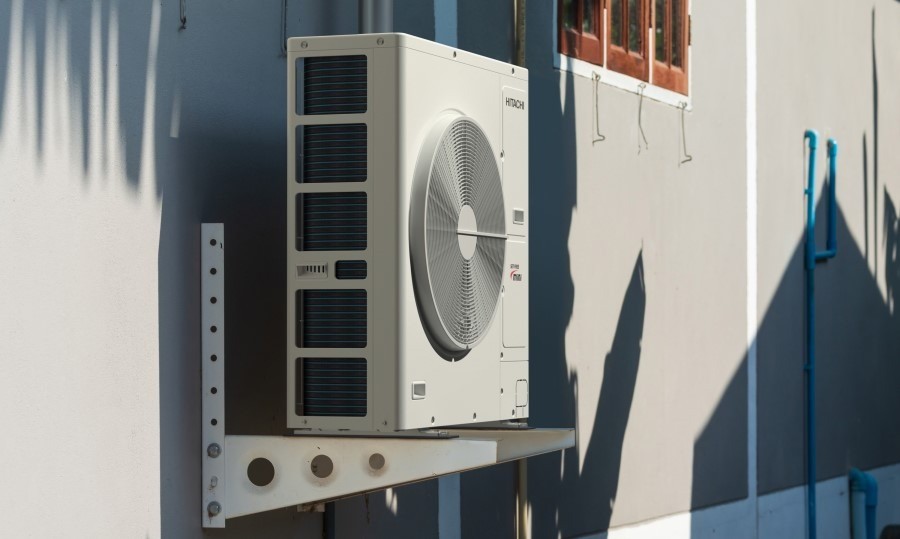 –

Set Free Mini Heat Recovery systems

Support up to 39 indoor units each with independent temperature control, and use a Heat Recovery system, allowing simultaneous cooling and heating in different zones by transferring exhaust heat (or waste heat) from a zone being cooled to a zone that requires heating. Ideal for buildings where spaces have different levels of sun exposure or unequal occupancy in different zones – for example meeting rooms, public areas, rooms of different sizes, classrooms, halls, etc.
–

IVX Prime Heat Pump systems

Support up to 4 indoor units each with independent temperature control, and use a Heat Pump system, allowing operation in either heating or cooling mode (but not both heating and cooling at the same time). They are ideal not just for buildings requiring cooling in summer, but also provide a reliable winter heating solution that can be based on renewables.
–

A scalable, flexible solution as needs change over time

All VRF systems are compatible with the same comprehensive range of indoor units which includes ducted, wall mounted, cassette, ceiling suspended, floor standing and floor concealed, for different aesthetic and functional considerations.
–

Fits on narrow AC balconies, small rooftops and indoor plantrooms

Because of the compact chassis and side air-flow design, the largest capacity models require only 1 metre clearance above the unit, 0.6m behind and 0.2m in front, making them ideal for narrow AC balconies and small rooftops.

High external static pressure setting and integrated DC inverter fan enables placement in an 'indoor' plantroom or partially enclosed balcony, so that it can help you to keep the building external aesthetics for your premium look villa application for example.
–

Lowering the cost of centralized control systems

A common barrier to centralized control of a HVAC systems is the installation and commissioning cost. Hitachi Central Stations lower this barrier thanks to H-LINK wiring, enabling any type of wiring route based on layout rather than on AC system structure. Units can be 'daisy-chained' together so that an indoor unit can connect to the nearest indoor unit rather than back to a central control point.
–

Cassettes designed for premium spaces

Elevate the integration of air conditioning into spaces without the expense of a ducted system using the optional Silent Iconic cassette panel. Designed for use with the RCI-FSR 4-way cassette, it looks like no other indoor unit with its sleek air outlet, premium materials and low-profile finish.
–

Affordable indoor air quality upgrades

The optional Ionizer Kit for Ducted indoor units which is effective on inhibiting SARS-CoV-2[1] and more than 99% effective on a range of viruses and bacteria[2]
–

Enhancing indoor comfort for occupants

With CrowdSense[3] technology, select units can determine how many people are in a space and adjust the cooling or heating capacity accordingly, so the room will never get too hot or cold, whether it's crowded or almost empty

Direct/Indirect Air Flow[4] - occupants can choose whether they want to directly feel airflow. The presence of occupants is detected through a motion sensor which divides the room into 4 zones – one for each louvre. For each of the 4 zones served by a cassette, air can be served either Direct or Indirect. Therefore one zone could receive direct airflow while another has indirect airflow, catering for different personal preferences of people occupying the same area.
–

Notes:

[1] Refers to Ionizer Kit test conducted Aug/Sept 2020 at Nara Medical University. Ozone Density : 0.1ppm. Tested Sample: Ozone generator which keeps 0.5~3.0 ppm emission in a space of 6.7L after 3 min generation. Host Cells: VeroE6/TMPRSS2. Washing-out Solution: SCDLP medium. Testing Condition: 19.6~21.8℃, 50.0~59.7%RH (Humidity) . Infectivity Measurement Method: Virus Plaque Assay.
[2] For example, [Escherichia coli] [Staphylococcus aureus], [Influenzas virus] and others. Numerous tests on various products.
[3] Requires optional motion sensor kit available for some Cassette and Suspended Ceiling models
[4] Available on select Cassette models. Requires optional cassette panel with Motion Sensor