–

Air Conditioning for Single Room

Every room in your home is unique. Our range of room air conditioners will help you create comfortable spaces while improving indoor air quality.
Build your ideal indoor environment with our range of Single Room AC
At Hitachi Cooling & Heating, we offer a wide range of room air conditioners to adapt to different lifestyles and installation needs. Our air conditioning for single rooms range starts with entry-level units and extends to advanced systems with smart AC controls, automated cleaning, and air purification for those who want more from their AC. Whether you are looking for an AC for a new room or replacing an existing AC, we have an AC solution for every need.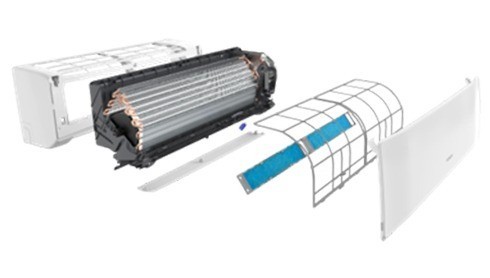 –

Healthier, cleaner air from your room AC

In today's world, building an ideal indoor environment is no longer just about creating the perfect climate; it is also increasingly about achieving healthier, cleaner air.

Choose from our range of air conditioning for single rooms, with up to four different air purification technologies. The pre-filter, air purification filter, heat exchange cleaner, and ionizer all work together to achieve up to:


99.9% effectiveness on viruses, including COVID-19 [1]


99.0% effectiveness on bacteria [2]


90.0% effectiveness on odors [3]


98.7% effectiveness on allergens [4]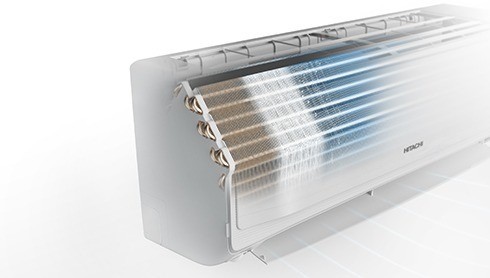 –

ACs that can now clean itself

Over time dust and dirt can build up in your AC, reducing the amount of air that can flow through it and making it less powerful over time. With the Hitachi FrostWashTM self-cleaning technology, AC maintenance is made simple.

Hitachi FrostWashTM, available on many of our models, maintains your AC performance for years to come by freezing dust and dirt, melting it and washing it away. ACs with FrostWash are proven to be 3X better at maintaining air flow performance than those without this technology

[5]

.

Find out more about the Hitachi FrostWashTM

here

.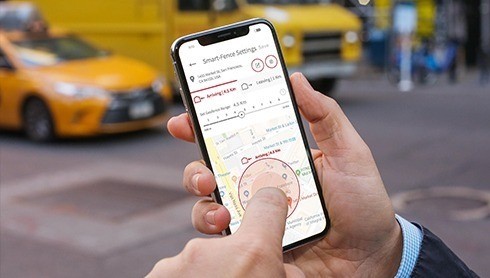 –

Control your smart AC from anywhere

Enjoy smart AC controls from anywhere via the airCloud Go smartphone app, on compatible air conditioning for individual room models. By enabling the location awareness feature, your AC can also detect when you are on your way home and automatically adjust the temperature to be ready for your arrival.

The airCloud Go app is compatible with selected voice-command smart home devices[6], allowing you to integrate your home AC to create a wholly smart home. Find out more about the airCloud Go app

here

.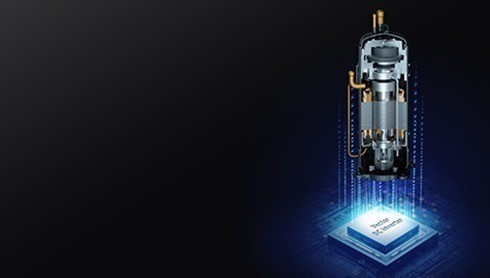 –

Advanced engineering in our range of single room ACs

Hitachi Cooling & Heating has a rich engineering history in the innovation of AC compressors, a critical component powering all ACs. Back in 1983, we were the world's first AC manufacturer to use a brushless DC motor compressor.

Today, we continue to evolve the application of DC motor compressors, creating a complete DC power system which reduces unnecessary power waste, lowers operating vibration and therefore noise for users.
–

Footnotes

[1] Air purification technologies may differ by products – see individual AC product information for further details. An air conditioner is not a replacement for any COVID control measure recommended by governments or medical professionals. Claim refers to the effect of AQtiv-Ion (optional on some models) which showed 99.9% reduction in COVID virus particles under lab conditions tested at Nara Medical University, Japan. ViroSense Z1 filter shows 99.0% effectiveness against Influenza A Virus (H3N2) tested at Japan Textile Product Quality and Technology Center using ISO18184 method. FrostWash technology also showed 99.0% reduction of virus particles on the heat exchanger tested at Kitasato Research Center of Environmental Science

[2] Air purification technologies may differ by products – see individual AC product information for further details.. Claim refers to the effect of ViroSense Z1-filter (optional on some models) which showed 99.0% reduction of Staphylococcus aureus NBRC12732 and Escherichia coli NBRC3301 bacteria particles under lab conditions tested at Nissenken Quality Evaluation Center Japan, and also FrostWash technology which showed 99.0% reduction of bacteria on the heat exchanger tested at Kitasato Research Center of Environmental Science Japan, and also AQtiv-Ion (optional on some models) which showed 99.0% reduction in E.Coli particles tested at Boken Quality Evaluation Institute Japan following JIS Z 2801 standard

[3] Air purification technologies may differ by products – see individual AC product information for further details. Claim refers to the effect of AQtiv-Ion (optional on some models) on various odors including a 90.0% reduction in formaldehyde, tested at Kinki Bunseki Center Japan

[4] Air purification technologies may differ by products – see individual AC product information for further details. Claim refers to the effect of AQtiv-Ion (optional on some models) on various allergens including House Dust Mites (98.7% reduction) tested at Viable Ltd. Following JIS-L-1920.standard, Cedar allergens (97.1% reduction), Mite allergens (79.7% reduction) and Dog allergens (94.9% reduction) all tested at the Institute of Tokyo Environmental Allergy Japan.

[5] FrostWash availability may differ by products – see individual AC product details for further information. Claim is based on 2 identical units tested for comparison; with and without FrostWash. Test chamber simulated approx. 2 years of dust and oil build up which may be experienced in a typical home environment. Airflow performance was tested before and after being in the chamber. Unit without FrostWash experienced an 18% drop in airflow performance. Unit with FrostWash experienced only 6% performance drop. Tested at Johnson Controls-Hitachi Tochigi factory, Japan Nov/Dec 2021.

[6] Compatible with Google Home and Amazon Echo
–
Choose your Hitachi Cooling & Heating system