–

Centralized controllers for AC

Facility managers and equipment managers have a lot to take care of. Our Central Stations make HVAC management easy. Optimize the AC operation from an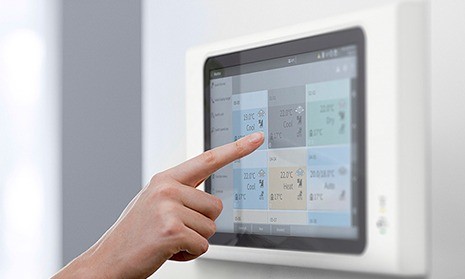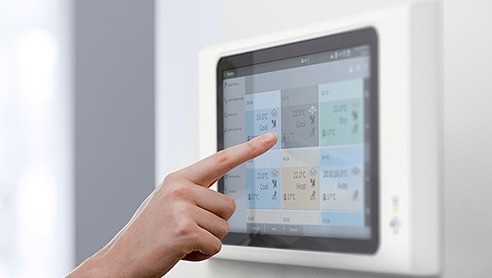 –

Operate the AC per room, per zone or in your entire venue

Each Central Station installed

enables users to control settings for numerous zones and units

, while each room controller enables users to control each individual zone's comfort separately.

Our Central Stations consist of a touchscreen panel, including an interactive dashboard for monitoring the live status of each unit in your HVAC system. It's easy to modify the AC settings, to adjust the temperature, fan speed and operation mode for your desired room.

Users can also customize the layout of various zones on the Central Station to reflect the building's actual configuration, so they can modify the temperature in the desired areas more intuitively.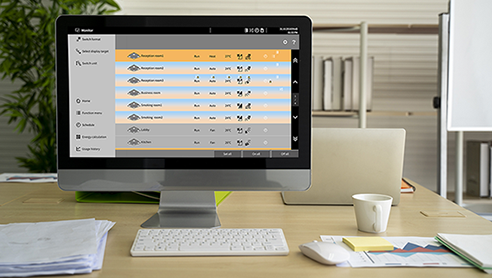 –

Cost-effective solution to monitor the AC

A common barrier to using a BEMS or dedicated HVAC centralized control system is their installation and commissioning costs. Central Stations is a cost-effective solution to monitor the AC systems.

• Thanks to H-LINK, the most flexible communication system, it is possible to connect

Hitachi VRF systems

and accommodate any type of wiring route based on layout rather than on air conditioning system structure. Units can be 'daisy-chained' together so that an indoor unit can connect to the nearest indoor unit rather than back to a central control point.

• Interlock of AC with 3rd party electrical equipment for smarter building operation is also available, thanks to the external input and output connecting ports which are included in the Central Stations.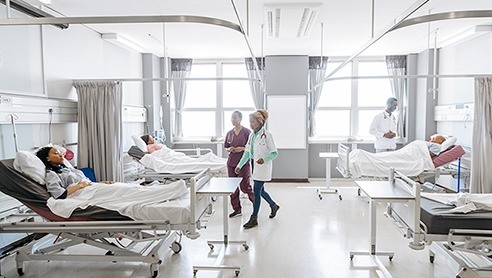 –

Choose the right Central Station for your venue

We offer 3 different models to meet various needs and building sizes.

•

Central Station mini

is perfect for small-scale venues (up to 32 remote control groups of indoor units), like cafes, art galleries, clinics, kindergartens, and small offices.

•

Central Station EZ

(up to 64 remote control groups of indoor units) is a great option for mid-scale venues such as bigger offices, schools, warehouses or small hotels.

•

Central Station EX

(up to 2,560 remote control groups of indoor units[1]) is the more advanced solution for large facilities, with a remote PC access. It's particularly ideal for hospitals, factories, universities, shopping centers and mix-use buildings.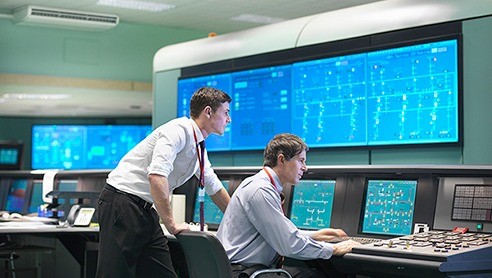 –

Improve indoor comfort thanks to our Centralized controllers for AC

With our Central Stations, facility managers can not only adjust the AC operation in the desired zone, but also save time in equipment maintenance.

In a case of malfunction, the Central Station immediately displays a symbol, which notifies users of the error, the unit affected, and the error code.

In addition, a filter cleaning reminder will indicate the units requiring filter cleaning maintenance. Hence, you can be reminded when it's time to clean the filter, keeping the units at their full capacity.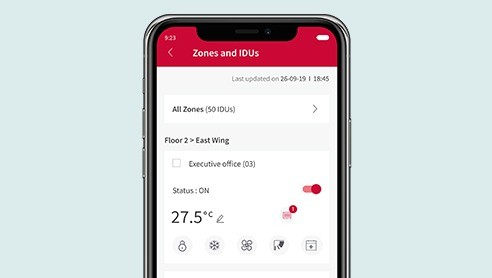 –

Combine with airCloud Pro for cloud-based control

Depending on your organization's routine, you can complement the physical Central Stations with our airCloud Pro cloud-based management tool.

For example, the office administration team can use the Central Station to easily manage the temperature during business hours, while airCloud Pro is useful for the maintenance team to receive error alerts anytime and anywhere.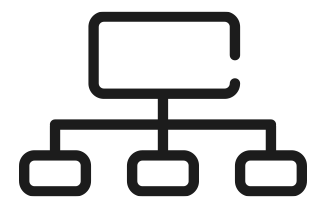 6 zoning levels
Organize the AC units to operate your target zones or entire venue in one touch: individual unit, remote control group, group, block, area, or altogether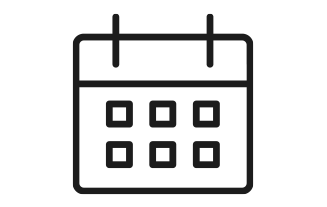 Supports complex operational schedules
Program the AC operation with up to 10 different temperature/setting changes per day for each zone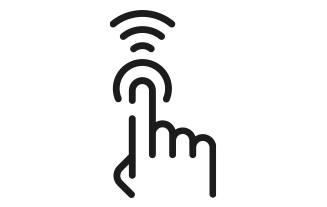 Easy to use
Just watch and touch the panel to adjust the AC operation. Navigation is simplified so you can always find the feature you're looking for.
–
See Hitachi Cooling & Heating Central Controllers solutions:
–

Hitachi Cooling & Heating Centralized Controllers

Our range of cooling and heating solutions provides households and businesses with the leading climate control technology to create and maintain the perfect indoor environment. Our advanced VRF solutions for multi-zone cooling and business applications offer the versatility that each project requires, as well as unbeatable efficiency and reliability. Our collection of elegant and efficient options are designed to adapt to you and the spaces that they inhabit.

To see more of our ranges, click here, and if you are interested in receiving more information from a professional installer, find your nearest one using our Partner Locator.