–

Commercial Mini Split

Our range of Floor Standing and box-type split systems provide cooling for spaces up to several hundred square metres.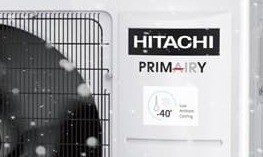 Light Commercial Mini-split Systems blend innovation and convenience to create efficient, flexible s
Our Light Commercial Mini-Split systems are the ideal choice for small business or other interior-space applications that need to control ambient temperatures effortlessly. With a design that emphasizes expandability and dependability, Hitachi Light Commercial Mini-Split systems are the perfect choice for businesses.
–
See which light commercial mini-split system matches your needs
–

Hitachi Air Conditioners for Light Commercial Spaces

With over 80 years of experience, we are confident that our range of cooling and heating solutions provides businesses with the leading climate control technology to create and maintain the perfect indoor environment. Select from wall-mounted, ducted-concealed style and ceiling cassette units, all of which are designed with your comfort in mind.

To see our ranges of business solutions, click here, and if you are interested in receiving more information from a professional installer, find your nearest one using our Partner Locator.